FIAS strengthening the gender equality by attending the SWEEP Conference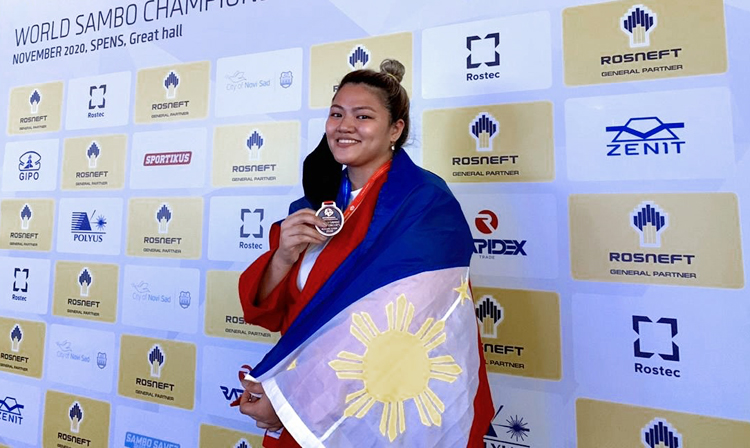 FIAS Athletes' Commission Member Sydney SY, the bronze medalist from the last World SAMBO Championships 2020 in Novi Sad, Serbia, attended together with other FIAS representatives the Sport for Women's Empowerment and Employment Program (SWEEP) International Conference being held online last week.
"By adapting to the "new normal" setup, the organizers were able to provide a very successful conference with attendees and speakers from different international sports organizations all over the world. It was an admirable effort to bring people together and create such an event. The ideas, encouragement, and strategies of every speaker and host had a great impact on how to keep going with your sport amidst the pandemic" FIAS project manager Kamila Vokoun Hajkova noted.
Sydney as the active participant of the conference would like to highlight few points with the entire SAMBO community as she believes that "working together for meaningful changes, as mentioned, is a program suitable for propagating SAMBO especially in smaller teams or groups that are just starting wherein the success of the group is also based on how an individual member contributes to the beginning of a meaningful change." The main thought is that everyone's contribution is essential in building a successful team.
Sydney sees the opportunity by digitalizing sport and physical activities and virtual sports competition is also an essential innovation due to our current situation. "Being able to connect with everyone in the SAMBO community despite the restrictions is also important, like for example, creating an online sambo training event that everyone can participate in wherever you're from" said Sydney. This is needed in keeping the flame burning for everyone in the SAMBO community.
"Being a woman does not make you the inferior gender. What we need to do is support each other in making a change for the betterment of our sport" finished Sydney her short statement from the conference.