Congress of the Sambo Union of Asia and Oceania was held in Astana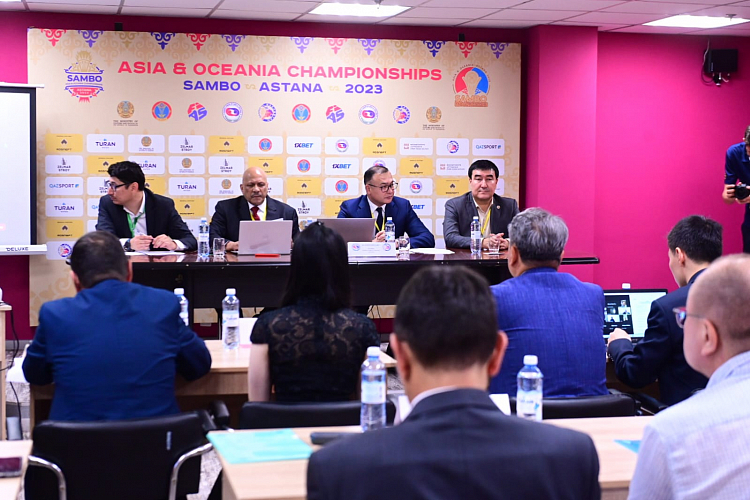 The Congress of the Sambo Union of Asia and Oceania took place on June 8 at the Beeline Arena in the capital of the Republic of Kazakhstan in a mixed offline-online format. It was attended by delegates from 30 countries of the Asia-Pacific region.
The official representatives of the national federations discussed topical issues of SAMBO development in Asia and Oceania, approved changes to the Statutes of the organization, voted for the competition calendar in 2024-2025 and the venues for the Asian and Oceania Championships in 2024 and 2025.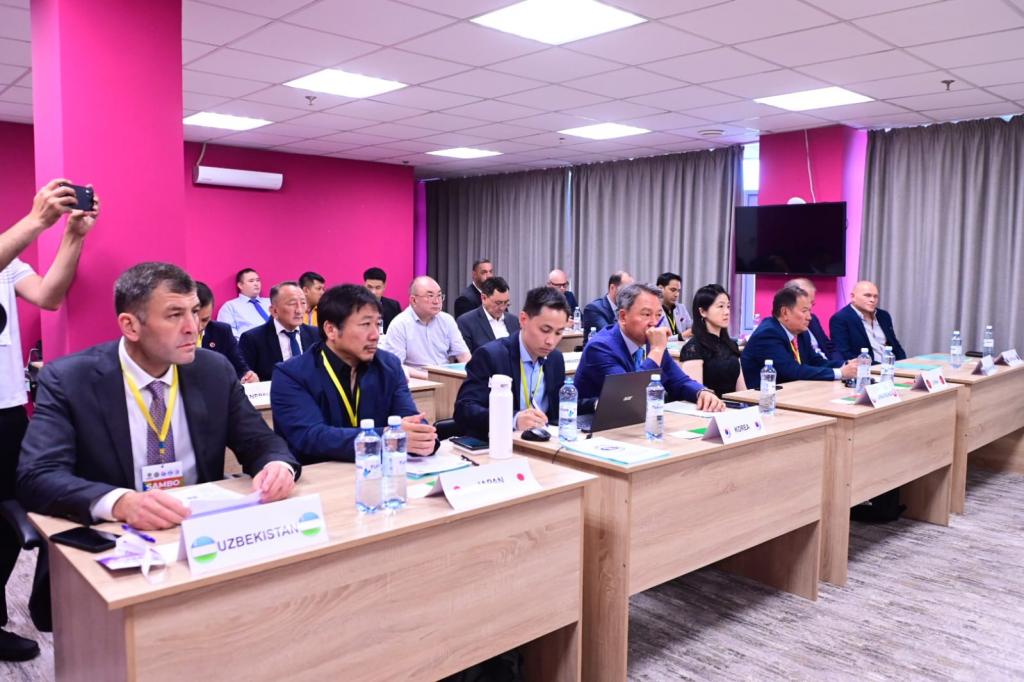 "Today we voted for the election of the heads of the national federations of Australia, Savely Timofeev and New Zealand, Sergey Permitin, as vice-presidents of the Sambo Union of Asia and Oceania. Also, the delegates adopted the new Statutes of the organization, approved the calendar of competitions for 2024-2025 and the roadmap for conducting referee and coaching seminars in all regions of our large united continent," said Alamjon Mullaev, head of the Sambo Union of Asia and Oceania.
Much attention at the Congress was given to the upcoming continental championships. Delegates voted for Macau as the venue for the 2024 Asian and Oceanic Championships and Tashkent (Uzbekistan) – for 2025.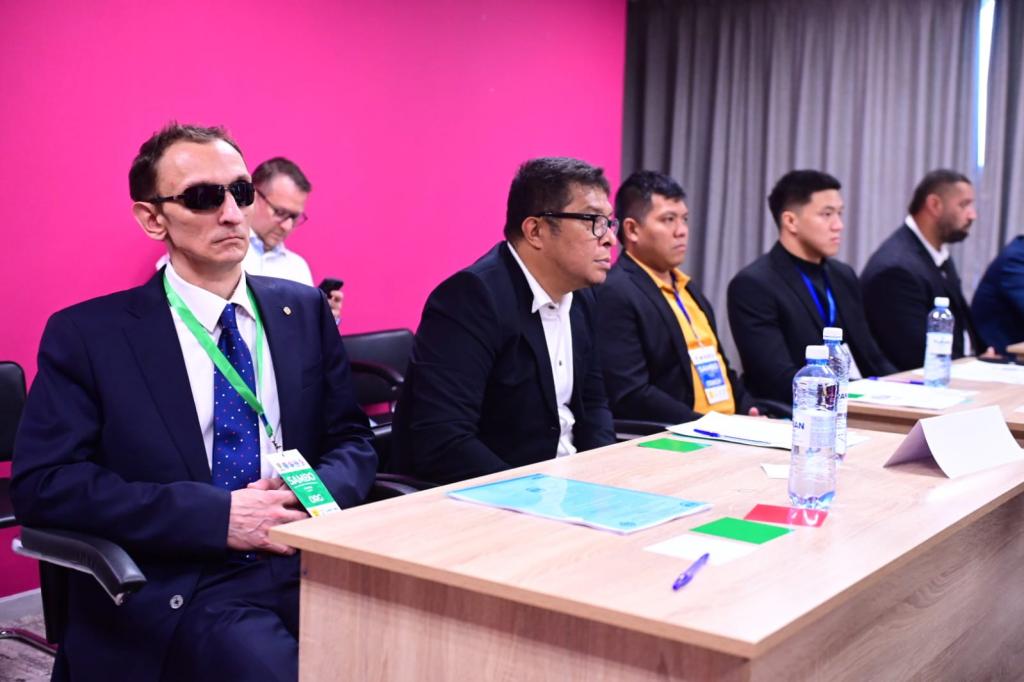 "Each major tournament contributes to raising the level of SAMBO development in the region. Macau was chosen, among other things, for these reasons. As for 2025, here we largely focused on the IV Youth Asian Games (YAI), which will be held in Tashkent for the first time in history. Today, SAMBO has a good chance of being included in the program of these Games, so holding the main continental SAMBO tournament on the eve of the Games will be a good rehearsal for all of us," concluded Alamjon Mullaev.