FIAS International Seminars to be Held in Brazil and Armenia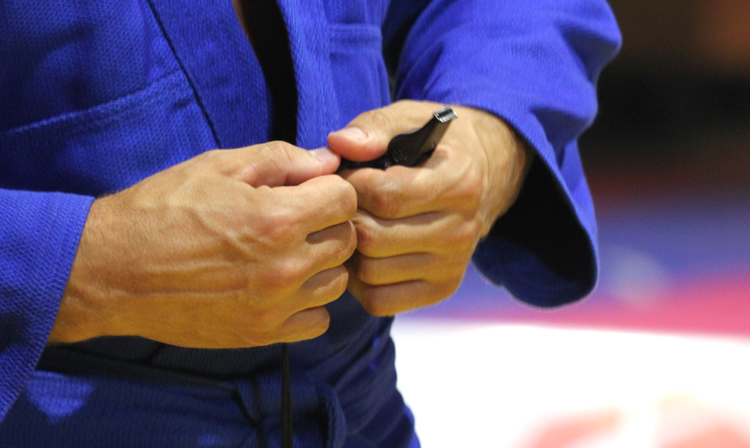 Coaches and referees will be able to be trained at FIAS international seminars in July and August. The FIAS International Seminar for SAMBO Coaches will be held in the Brazilian city of Cuiabá on July 13-14. The capital of Armenia, in turn, will be the venue for two seminars: the FIAS International Seminar for SAMBO Coaches will be held from August 1 to 3, and the FIAS International Seminar for SAMBO Referees is scheduled in Yerevan on August 2-3.
In Brazil, the Instituto federal de Mato Grosso IFMT will become a training ground for trainers. Specialists included in the applications from national SAMBO federations will be able to take part in the event. For this, participants also need to register in the FIAS Database. Those coaches who pass successfully the exam will be awarded with the qualification coaching degree of 1st level.
All details of participation are published in the regulations of the event on the seminar page:
INTERNATIONAL FIAS SEMINAR FOR SAMBO COACHES IN BRAZIL
In Yerevan, the seminars will be held on the basis of the OLYMPAVAN sports complex. Both coaches and referees must be included in the applications of national federations, as well as registered in the FIAS Database. An additional condition is also applied to the referee: the age of the participants must not exceed 55 years (determined by the year of birth).
Referees who successfully passed the exam will receive certificates of an international category "B" for a period of two years. Coaches who successfully pass the exam are awarded the qualification of the corresponding coaching degree.
All details of participation are published in the schedule of events on the pages of the seminars:
INTERNATIONAL FIAS SEMINAR FOR SAMBO COACHES IN ARMENIA
INTERNATIONAL FIAS SEMINAR FOR SAMBO REFEREES IN ARMENIA