International SAMBO Tournament "Hayrapetyan Memorial" was held in Armenia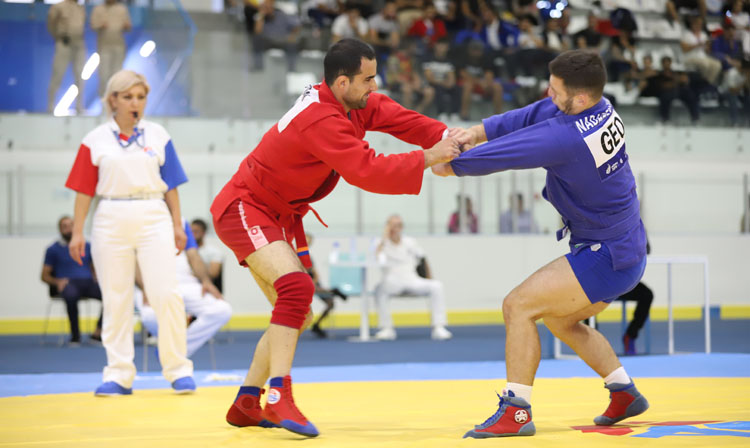 The International SAMBO Tournament in memory of Levon Hayrapetyan was held on September 15-16 in Yerevan. According to the organizers, 69 sambists from Armenia, Georgia and Russia took part in the competitions held in the capital of Armenia.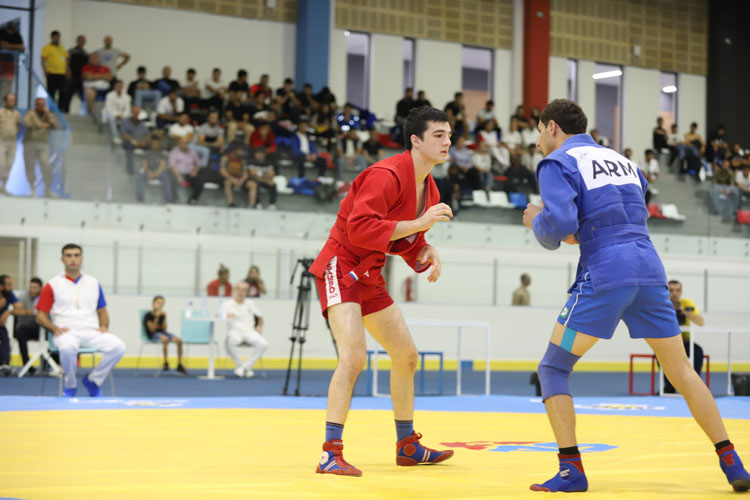 Levon Mikhailovich Hayrapetyan – Honored Trainer of the USSR, Honored Trainer of Armenia, Honored Worker of Physical Culture and Sports of Armenia, Master of Sports of the USSR, Honorary Master of Sports of the USSR, referee of the All-Union category, referee of the International category of extra class, President of the SAMBO Federation of Armenia from 1991 to 2018.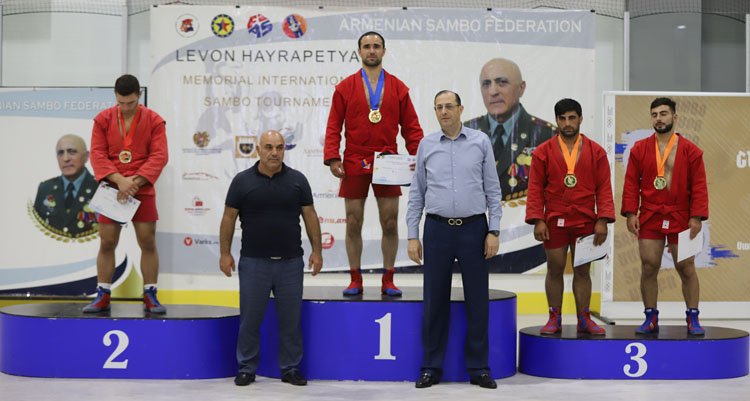 Results of the International SAMBO Tournament "Hayrapetyan Memorial" 2021
Men
58 kg
1. DALLAKYAN Narek (ARM)
2. YAVRUMYAN Rudolf (RUS)
3. BOTOYAN Taron (ARM)
3. NADAREISHVILI Givi (GEO)
64 kg
1. AGHAJANYAN Aram (ARM)
2. KARAZIEV Ramazan (RUS)
3. MANUKYAN Artur (ARM)
3. HARUTYUNYAN Erik (ARM)
71 kg
1. NAGHDALYAN Andranik (ARM)
2. TURKIYA Elizbar (GEO)
3. AMIRYAN Narek (ARM)
3. MAHINYAN Karlen (ARM)
79 kg
1. ODZELASHVILI Erekle (GEO)
2. MGDSYAN Egor (RUS)
3. AVETISYAN Mamikon (ARM)
3. KANKAVA Georgi (GEO)
88 kg
1. DADUNASHVILI Shmagi (GEO)
2. GRIGORYAN Davit (ARM)
3. BADALYAN Mesrop (ARM)
3. DIKHAMIJIA Levani (GEO)
98 kg
1. GVINIASHVILI Paata (GEO)
2. AVETISYAN Karen (ARM)
3. AVANESYAN Arman (ARM)
3. BEKNAZARYAN Grigor (ARM)
+98 kg
1. SHARIKADZE Pridoni (GEO)
2. NIKOLAVA Roman (RUS)
3. MANUKYAN Arman (ARM)
3. HARUTYUNYAN Davit (ARM)
Women
50 kg
1. MAMIKONYAN Meline (ARM)
2. PETROSYAN Irena (ARM)
3. VARDANYAN Janna (ARM)
3. MNATSAKANYAN Arpine (ARM)
54 kg
1. GRIGORYAN Varsik (ARM)
2. MARGARYAN Serine (ARM)
59 kg
1. HOVAKIMYAN Serine (ARM)
2. MARTIROSYAN Marina (ARM)
3. ARAMYAN Seda (ARM)
3. ABRAHAMYAN Marina (ARM)