The Names of all the Participants of the FIAS President's SAMBO Cup in St. Petersburg are published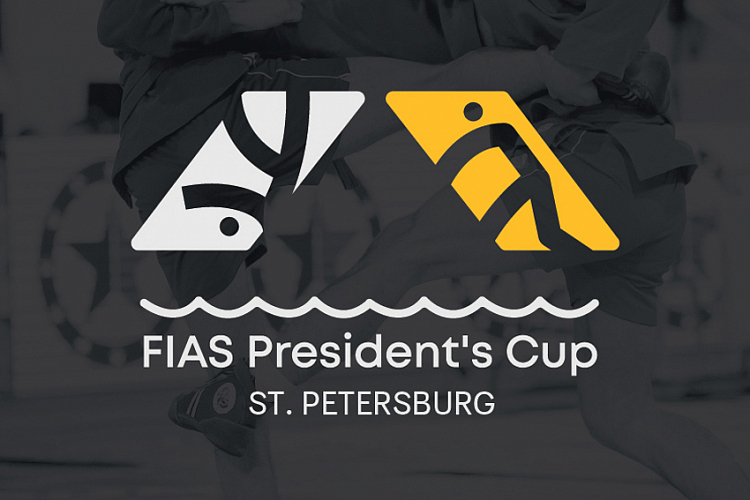 The FIAS President's SAMBO Cup will be held on August 22 in St. Petersburg (Russia) at the SIBUR ARENA Concert and Sports Complex. 56 athletes will take part in the Sports SAMBO tournament among men. These are the strongest sambists in the world - winners and prize-winners of world championships, world cups and continental championships. The general partner of the tournament is Rosneft Oil Company, the official partner of the tournament is VTB Bank.
Competitions will be held in 7 weight categories: 58 kg, 64 kg, 71 kg, 79 kg, 88 kg, 98 kg, +98 kg. In each weight category 8 athletes from 21 countries will compete: Armenia, Belarus, Bulgaria, Cameroon, Croatia, France, Georgia, Greece, Iran, Kazakhstan, Korea, Kyrgyzstan, Moldova, Morocco, Russia, Serbia, Spain, Tajikistan, USA, Uzbekistan, Venezuela.
Participants of the FIAS President's SAMBO Cup among men 2021
58 kg
AMANBEKOV Azat (KGZ)
BURDZ Uladzislau (BLR)
CHIDRASHVILI Vakhtangi (GEO)
KARIMOV Akmaliddin (TJK)
KHERTEK Sayan (RUS)
KIRAKOSYAN Tigran (ARM)
PARMONOV Ilhom (UZB)
SHIN Jaeyong (KOR)
64 kg
HLADKIKH Pavel (BLR)
KARAKIZIDIS Savvas (GRE)
KHUSRAVOV Khushkadam (TJK)
KULIKOVSKIKH Aleksandr (RUS)
MARKOV Radoslav (BUL)
MKHITARYAN Grigor (ARM)
MUMINOV Khomidjon (UZB)
ZHUMABAY Parassat (KAZ)
71 kg
ANGELOV Angel (BUL)
BOKIEV Yokubdzhon (TJK)
CAVALLERA Ludovic (FRA)
ERNAZAROV Sarbon (UZB)
KLETSKOV Nikita (RUS)
LILUASHVILI Mindia (GEO)
SAYAPIN Uladzislau (BLR)
SERIKOV Nurbol (KAZ)
79 kg
ALIEV Aidos (KGZ)
JOJUA Solomon (USA)
HARKOV Ivan (BUL)
KOKSHA Aliaksandr (BLR)
KURZHEV Uali (RUS)
NAKHUTSRISHVILI Levan (GEO)
RAKHMONOV Ulugbek (UZB)
SUMPOR Dino (CRO)
88 kg
BOEV Sadr (TJK)
CHAKIRI El Houcine (MAR)
ESHMURODOV Ikhtior (UZB)
GRIGORYAN Davit (ARM)
NOZADZE Mishiko (GEO)
RAMIREZ Marcos (VEN)
RYABOV Sergey (RUS)
SEEDIMADANI Saeid (IRI)
98 kg
ARAKELYAN Davit (USA)
AVANESYAN Arman (ARM)
KAZUSIONAK Andrei (BLR)
KONOVALOV Anton (RUS)
LORIASHVILI Davit (GEO)
MERHALIKOV Nodirjon (UZB)
SEIDOU Nji Mouluh (CMR)
SULEIMENOV Olzhas (KAZ)
98+ kg
ALMAZBEKOV Orozbek (KGZ)
BERDZENISHVILI Beka (GEO)
FERNANDEZ David (ESP)
GAJIC Vladimir (SRB)
KHAKHLOU Dzmitry (BLR)
KOLBAY Temirlan (KAZ)
OSIPENKO Artem (RUS)
TACHII Denis (MDA)