The Online Sambo Cup Super Final will be held this Weekend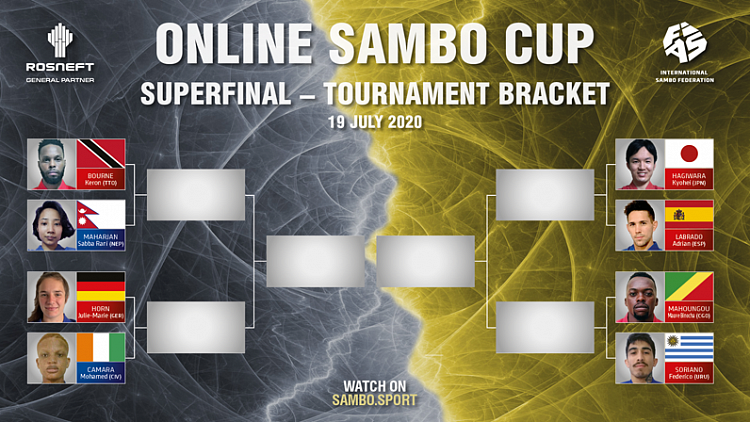 The finalists of the four Continental Online Sambo Cups are preparing for the big Super Final these days. They will have to meet each other in order to determine the strongest online sambists in the world in face-to-face online competition. The general partner of the tournament is Rosneft oil company.
Julie-Marie Horn (Germany) and Adrian Labrado (Spain) will represent Europe in the super final, the African continent will be represented by Mauve Binocha Mahoungou (Congo) and Mohamed Camara (Cote d'Ivoire), Asia will be represented by Kyohei Hagiwara (Japan) and Sabba Rani Mararjan (Nepal), while Keron Bourne (Trinidad and Tobago) and Federico Soriano (Uruguay) will play for Pan America. It was these athletes who took the first and second places on their continents in the first ever Online Sambo Cup.
Along with the high places, the athletes received prizes from the general partner of the tournament – Rosneft oil company. The cash prize at the continental stages of the Online Sambo Cup was: 500 USD - for the 1st place; 250 USD - second, 100 USD (2 winners) - third place.
Now they have a chance not only to become a part of history once again, but also to compete for more serious prize money. In the Online Sambo Cup Super Final, the amount of cash prizes increases: 1st place - 1000 USD, 2nd place - 750 USD, 3rd place - 300 USD (2 winners).
This is how the standings look like before the start of the competition: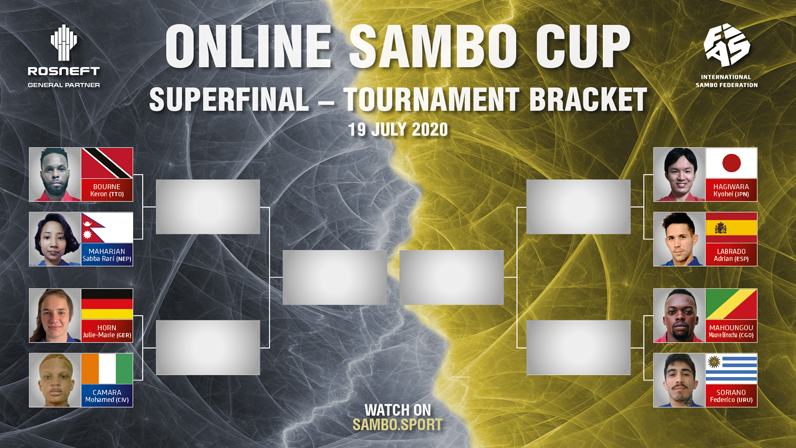 Everyone interested will be able to watch the matches broadcast Luly 19 on the FIAS web resources, such as the official FIAS website www.sambo.sport, Facebook and the SAMBOFIAS Youtube channel.