Venezuelan Sambo Star Luis Adrianza
Personalities
21 July 2014
Sergei Grishin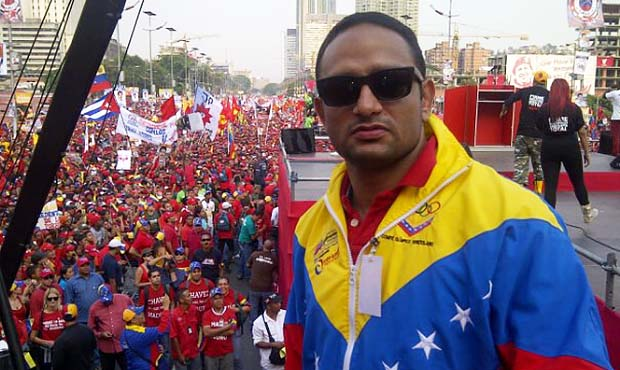 When you visit Sambo competitions or activities in any country of the world, you always see people without whom Sambo would be far less successful in this country than it is. As a rule, these are people whose efforts and inspiration, achievements and prayers, dedication and energy help Sambo exist and prosper in this country. Undoubtedly, Luis Adrianza, Secretary General of the Sambo Federation of Venezuela, a great athlete in the past and a talented coach in the present, is one of those people in Venezuela.
Our current interview has been given by him. He told us about his way to Sambo, acquaintance with Hugo Chavez, passion named "motorcycles", social projects of his Sambo School and dreams associated with the great future of Sambo in Venezuela.
Sports Star
Luis Adrianza is the most titled sambo athlete in Venezuela. He is multiple national champion, four-time Pan-American champion and bronze medalist of the World Championship. In addition to these titles, owing to the techniques of "self-defense without weapons" he won a gold medal at the Jiu-Jitsu World Championship and lots of medals at international grappling tournaments. He is a multi-talented athlete indeed.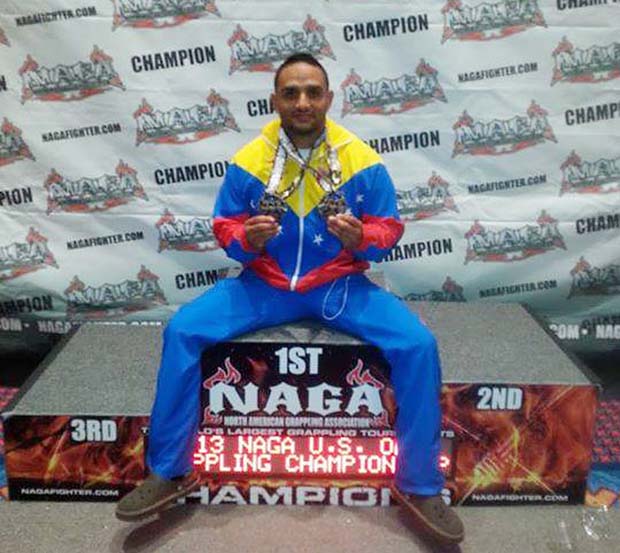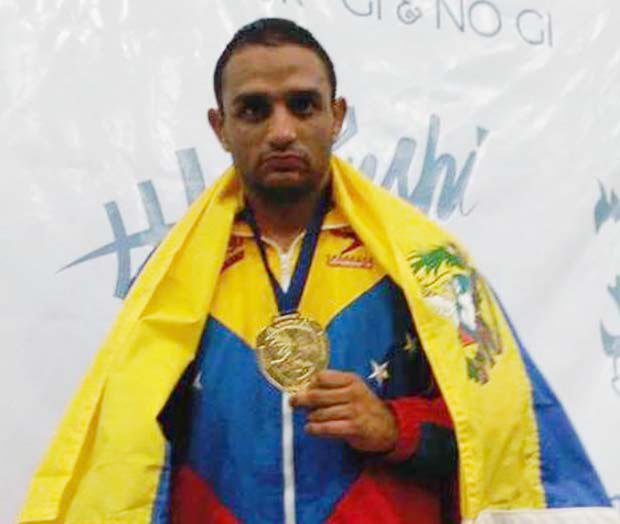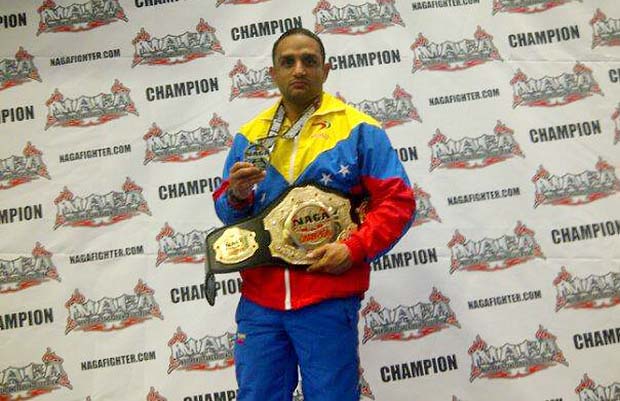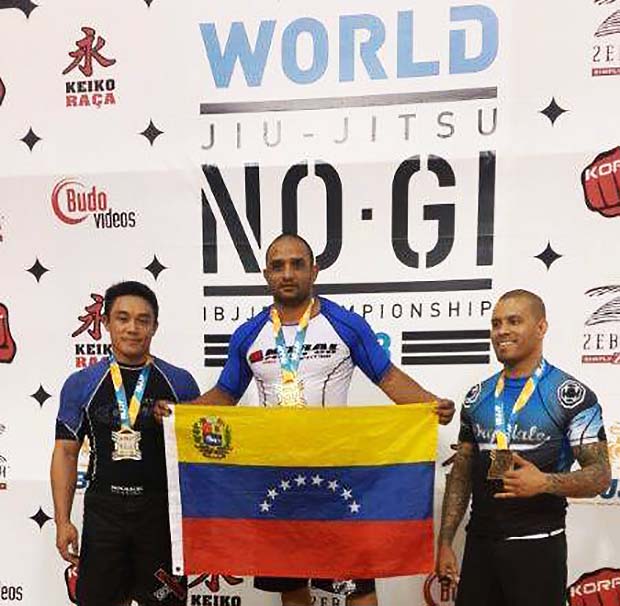 A friend of Hugo Chavez
After his jiu-jitsu and sambo triumphs Luis and several other athletes were invited to the White House to meet with the then President of Venezuela, world-famous political leader and favourite of the whole country Hugo Chavez. The sambo athlete got a car from the President as a gift. But the most interesting thing is that our hero, who had been given a speech to deliver, read it and was not satisfied with the content as Luis's soul was filled with other emotions at that time. So he tore the paper and decided "to deviate from the script". As a result, his sincere and cordial words were a real success at the reception of the top figure. This is him! Luis Adrianza is ready to break the rules if he considers it proper for himself.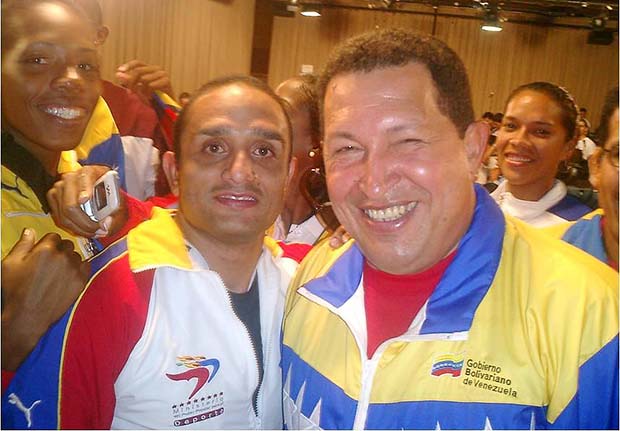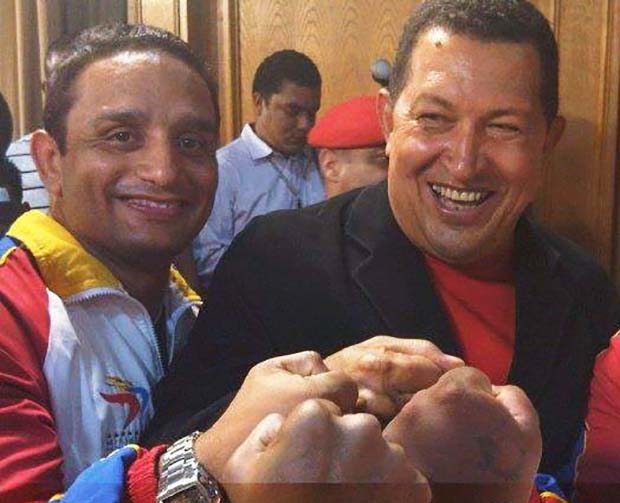 Motorcyclist
This is the passion that left "scars" in the fate of Luis Adrianza. He is an avid motorcycle rider. This is the passion of youth, which has not left him up to this date. But one day, it almost cost him his life. The accident that left 40 scars on his head almost took the life of the 28-year-old hero of our story. He says he got up after the accident as if nothing had happened and being in shock he sat on a bike and drove on. Then he had to stop because oncoming cars honked. Luis's pink shirt was wet with blood and he was in critical condition. But now he knows that he was born with a silver spoon in his mouth.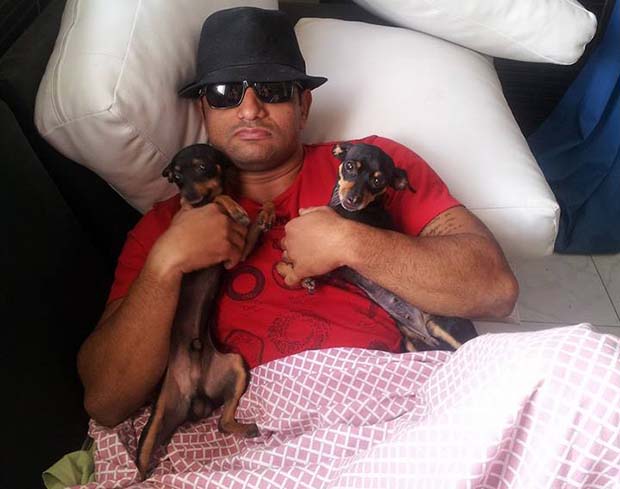 Coach
He started coaching when he was an athlete. Anyone can acquire skills of "self-defense without weapons" in his Sambo School for free, which is very important. Kids from "barrios" – disadvantaged areas in Venezuela – come here as well. "They are like hedgehogs. If something goes wrong they close and "snarl". But owing to keen instincts, these children are extremely talented. And if you manage to find a "key" to such a child, as a rule, they achieve amazing results," Luis says about children under his charge.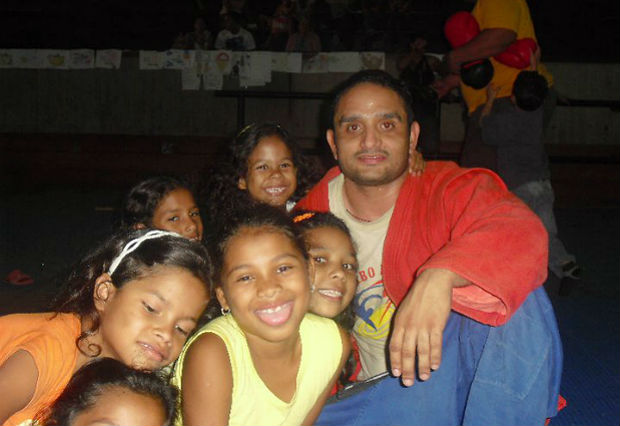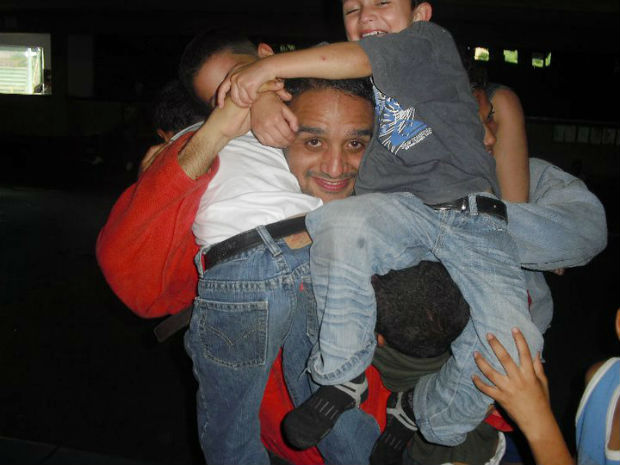 And yet, this school teaches not only to be strong, but also to help the weak. This explains constant visits of school students led by Luis Adrianza to oncological hospitals, orphanages and disadvantaged areas of the country. "Strength is significant and true only when you can share it with those who need it, otherwise, it is a meaningless phrase," says Louis.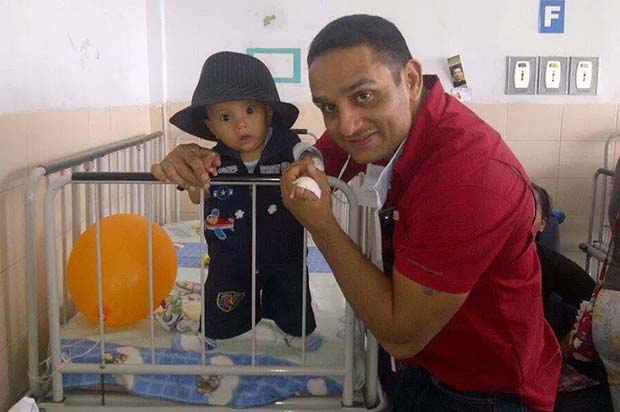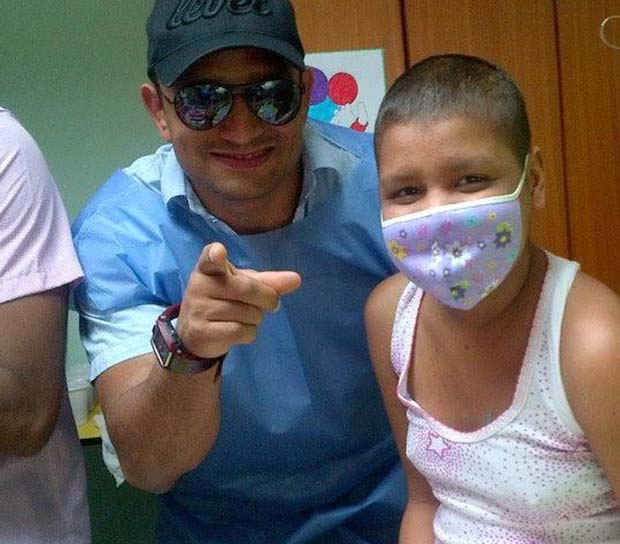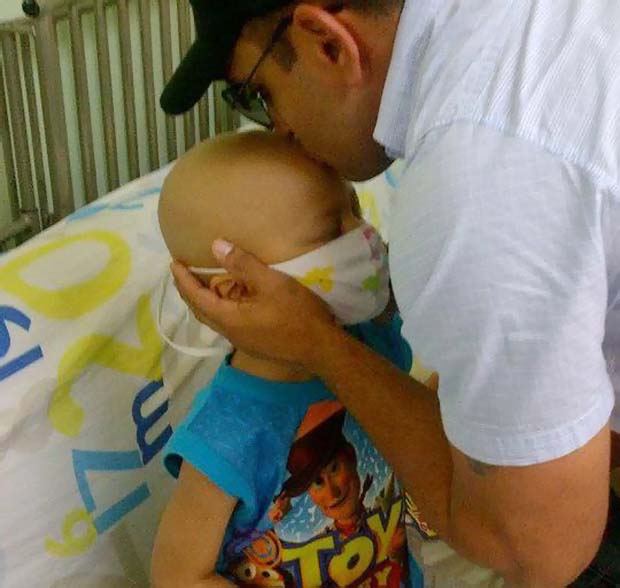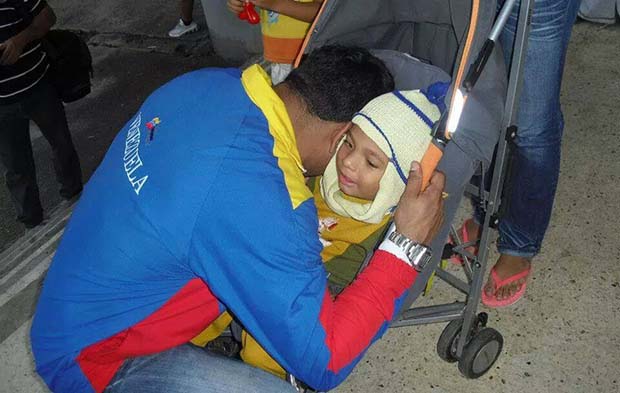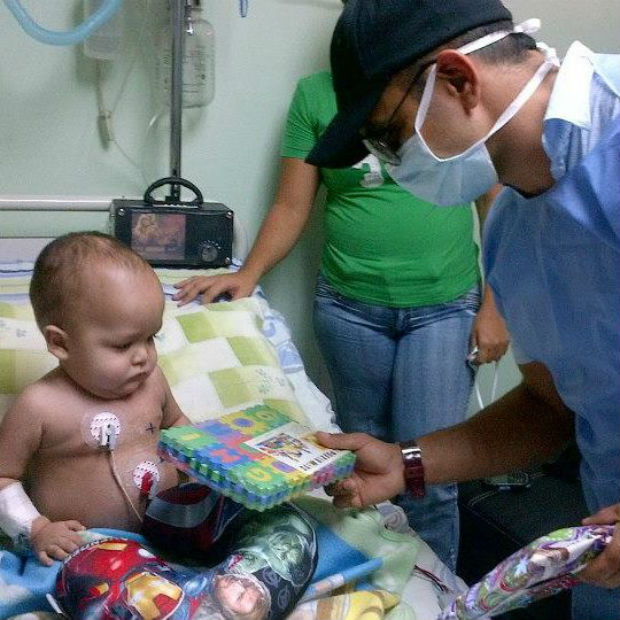 Secretary General of Venezuela
He has filled this position for more than 8 years. According to him, the Federation is not some official tool. For us, in Venezuela, this is a family. The family of athletes, coaches, managers, i.e. all those people who are fond of Sambo. They hold seminars and competitions, defend the country's flag at various international competitions, solve all kinds of organisational issues. We all have different functions, but in the end, everyone in the Americas and worldwide will notice that Venezuelan Sambo team is one of the most friendly in the world of Sambo.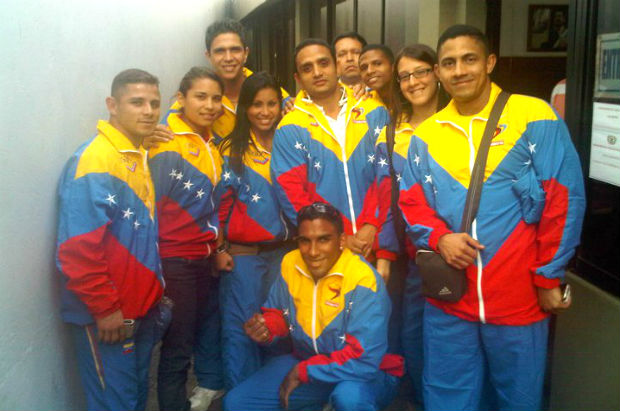 Showman
Luis Adrianza is a showman in the best sense of the word. Those who have been in Punto Fijo at the Albert Astakhov Memorial World Sambo Championship this year could see it. It was impossible to miss oratorical qualities of the hero of our interview, or, as he calls himself "Chavista" (this is the name of the followers of Hugo Chavez famous for their unparalleled oratorical qualities in Venezuela). Having combined the functions of the Secretary General and Judge Commentator, he was the centre of power, radiance and charisma when calling athletes to fights.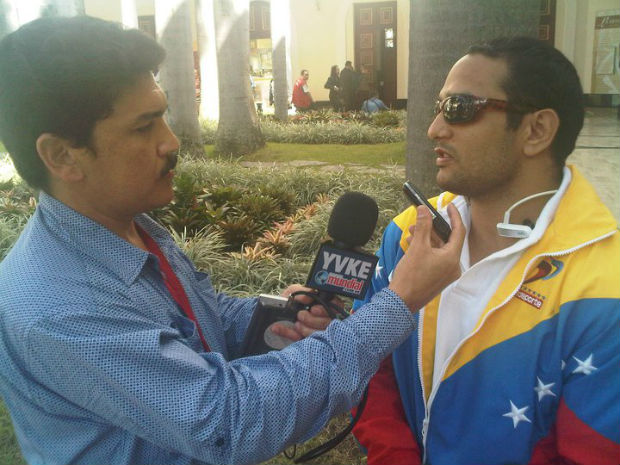 When it was the opening ceremony of the competition hosted by Mr. Adrianza, he invited on stage all the athletes and coaches who have contributed to the development of Sambo in Venezuela. Thanks to the host, the ceremony has become a cordial and warm holiday which will long be remembered by all participants and guests.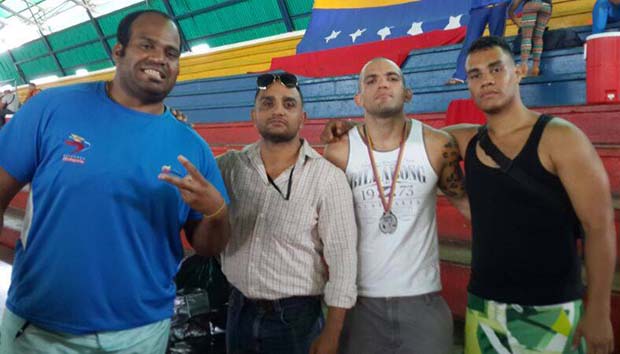 Dreamer
Luis is a man who stands firmly on the ground, but he believes his dreams are his "wings" into the future. This is the future where his school prospers, where Venezuelan sambo athletes are permanent winners of medals at World Sambo Championships, where the World Sambo Championship is a great success in Venezuela.
Today's dreams are tomorrow's reality. This is not for the first time for him. That is why, Luis keeps dreaming and believing, and most importantly, he backs this by everyday patient work full of inspiration. Work for the benefit of his favourite sport Sambo.