Anti-Doping E-Learning & Sample Collection Procedure
Education is an extremely important part of an effective anti-doping program and is the first line of defence in protecting the rights of clean athletes. FIAS provides extensive anti-doping education to its members, helping athletes and support personnel understand their rights and responsibilities in regards to doping free sports of SAMBO.
What is doping?
Doping is defined as the occurrence of one or more of the following anti-doping rule violations- ADRV:
Presence of a prohibited substance in an athlete´s sample
Use or attempted use of a prohibited substance or methods
Refusing to submit to sample collection after being notified
Failure to file athlete whereabouts information & missed tests
Tampering with any part of doping control process
Possession of a prohibited substance or method
Trafficking a prohibited substance or method
Administering or attempting to administer a prohibited substance or method to an athlete
Complicity in an ADRV
Prohibited association with sanctioned athlete support personnel
When and where can you be tested?
If you compete at the international and/or national level you can have your urine and/or blood tested anytime, anywhere by FIAS, National Anti-Doping Organization or a Major Event Organizing Committee. Specially trained and accredited doping control personnel carry out all tests. Testing can be conducted in-competition and out-of-competition.
But why me?
In-competition you cab be chosen by random selection, finishing position or by being targeted for particular reason. Out-of-competition you may be tested anytime, anywhere and with no advance notice.
Doping Controls Procedure (Video)

or the video is available at WADA website: https://www.wada-ama.org/en/resources/doping-control-process/doping-control-process-for-athletes
WADA has developed a set of tools to assist its stakeholders with their anti-doping education needs.
---
The Anti-Doping e-Learning platform (ADeL) offers access to all topics related to clean sport and Anti-Doping. It offers courses for athletes, coaches, doctors, administrators, parents and anyone interested in learning more about Anti-Doping and protecting the values of clean sport. ADeL currently includes the following modules:
ALPHA
Coach True
Sport Physician's Tool Kit Online
Ado Kickstart
Parents' Guide to Support Clean Sport


Youth Quiz
The Youth Quiz was developed to target a younger audience by providing them core anti-doping information that better suits their level.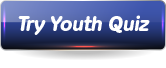 Play True Challenge
Play True Challenge is a computer simulation and it allows young athletes and young people in general to explore the types of decisions they may be faced with in regards to doping.
By playing Play True Challenge, players learn about:
The benefits of good training practices (including good nutrition, hydration and rest)
The doping control process
Therapeutic Use Exemptions (TUEs)
The health consequences of doping
The sport consequences of doping (sanctions)
The social consequences of doping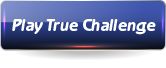 ---

Play True Quiz
WADA's Play True Quiz is an interactive computer game that tests athletes' knowledge about anti-doping. The Quiz is currently available in 36 languages.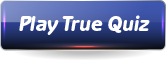 Alpha Program
The Athlete Learning Program about Health and Anti-Doping (ALPHA) has been developed with the input of eLearning specialists, athletes, anti-doping specialists and anti-doping social scientists.
Based on the latest findings in Social Science Research and learning technology, the aim of this tool is to change attitudes and therefore have an impact on those who intend to dope. Therefore, if effective, the tool will potentially reduce doping behavior amongst athletes who are already doping, or prevent other athletes from doing so at all. If the intention of the learner was not to dope, the tool provides all the necessary information for an athlete and reinforces the protective factors.
The uniqueness of this tool lies in its ability to provide positive solutions to athletes to stay clean. By studying all the performance-related areas, such as rest and recovery, training, nutrition and helping athletes to identify where they could do better, the tool shifts the focus away from what athletes are not allowed to do to instead providing athletes with solutions to allow continued progression in a clean way.
Alpha is accessible at alpha.wada-ama.org