Day 3: Food, playrooms and compatriots
Day 3: Food, playrooms and compatriots
Daniela at European Games
11 June 2015
Sergei Grishin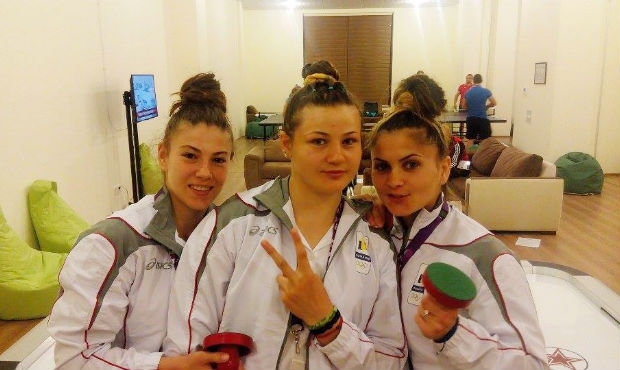 Today I want to tell you a bit about how we eat and entertain ourselves in the Olympic Village. It's all very fine for foodies but those who need to watch their weight have a harder time. I got lucky: usually I fight in the weight category of up to 56 kg (so it was at the European Championship a month ago where I won a gold medal). In Baku I will fight in the weight category of up to 60 kg so a strict diet is not required. On the contrary: I need to gain weight a little bit.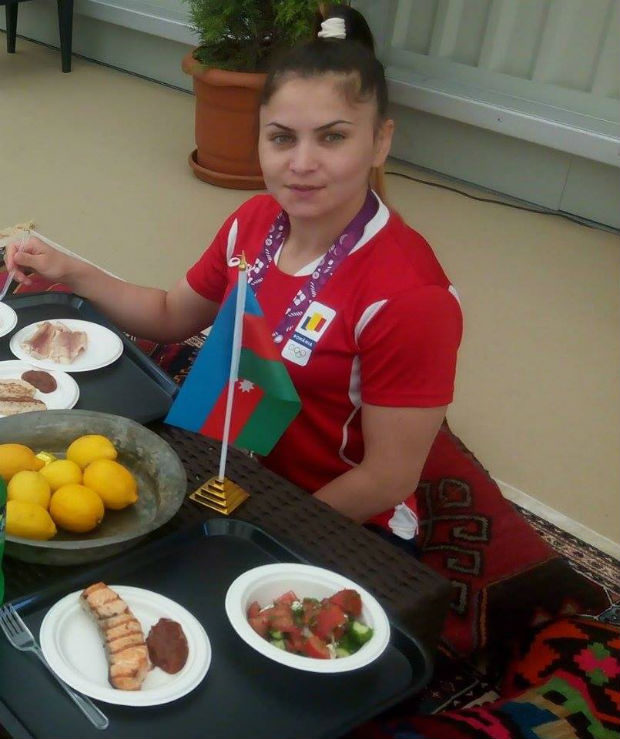 So, we eat at local restaurants all of which have different cuisine and you can select the most diverse food. It's impossible to list all of it. There are a lot of fruit, sweets, various meat and side dishes, the best salads and a lot of ice cream. The food is delicious and for all tastes. I prefer chicken, fish and salads and yogurt: trying to eat healthy.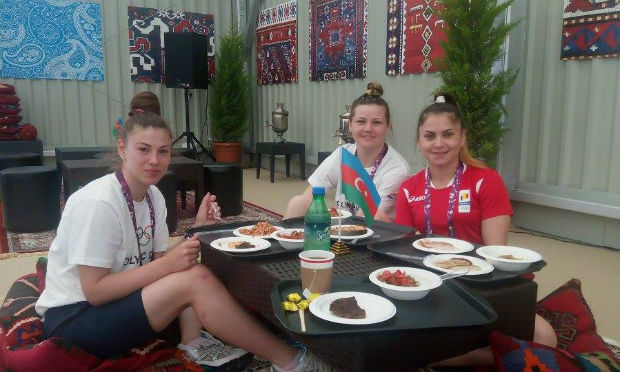 Of course, we could not pass by an Azerbaijani national restaurant. The tables there are very low and we are sitting on a special chair-cushions on the floor. In this restaurant I especially liked the meat with vegetables and red sauce, insanely delicious cupcakes and, of course, the baklava. I really want to try shawarma, but only after the tournament, now it is forbidden.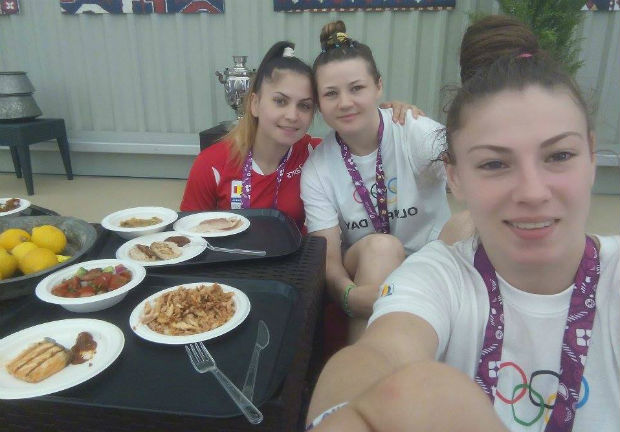 The girls who work in this restaurant brew delicious tea. The choice of teas is really impressive and every time we try something new. In the photo you can see our coach Viorel Gasca with these beautiful girls - specialists in tea.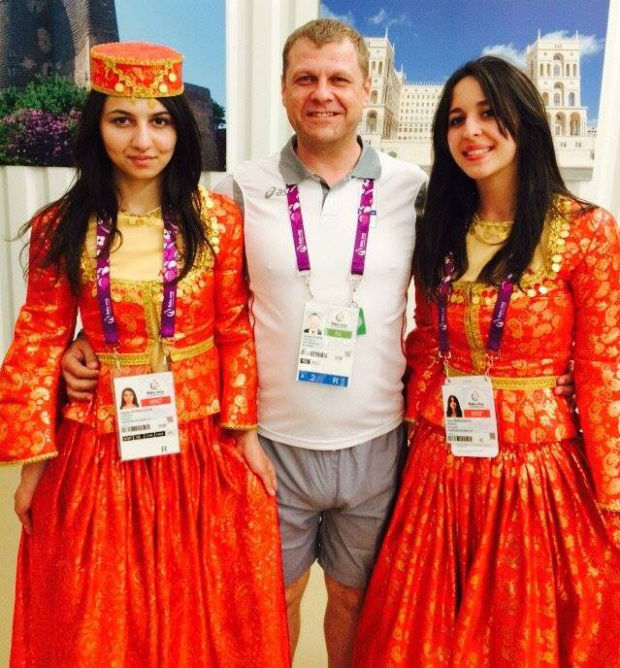 By the way, the eating does not stop after you ate at the restaurant. When athletes go to the playrooms to play foosball or other games, a variety of snacks awaits them: fruit, muffins, pies, yogurt, tea, coffee, cola, juice and more. So no one stays hungry here.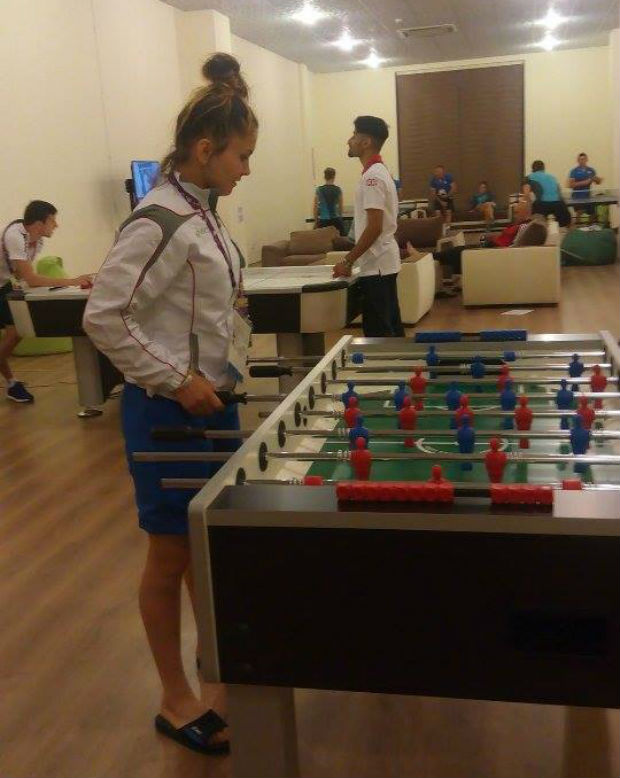 Yesterday the girls and I had fun competitions in various games and met a boxer from the United Kingdom. Joshua Buatsi (the name of our new friend) played foosball and air hockey with us and we exchanged souvenirs and magnets. And of course we took a photo to memorize the moment.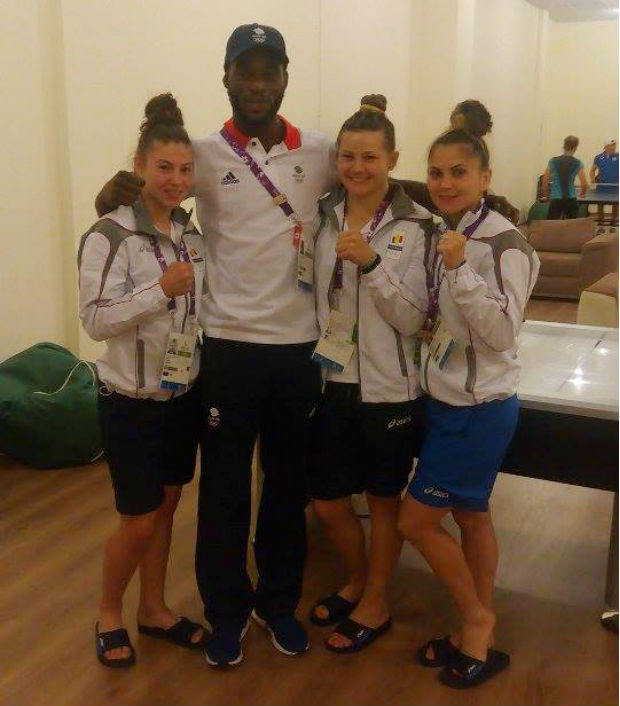 We also took a photo of the arena where the competitions in sambo will take place on June 22. I'm not sure you can see this in the photo but the arena is really beautiful from the outside. In a short time we will see for ourselves how good it is inside.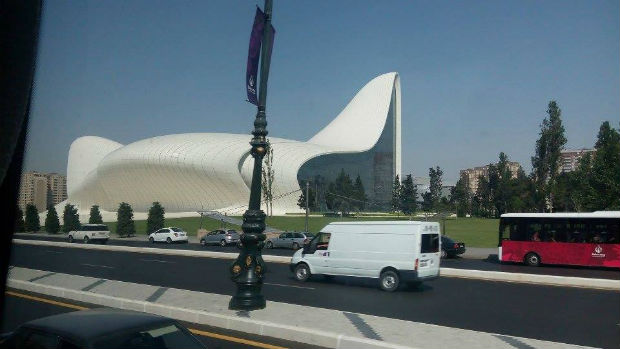 Here's a photo of our team from the bus. These buses will carry athletes to the arena where competitions are held. The way from the village to our sports complex will last for about 15-20 minutes which I find very convenient. Competitions are approaching so we are training very hard.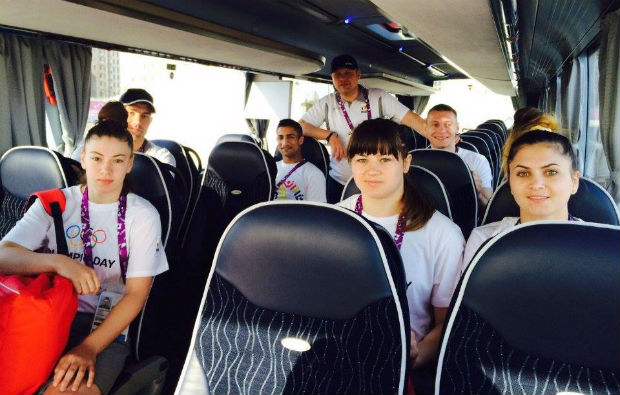 By the way, besides the fact that we have two training sessions every day, we try to engage in other sports such as volleyball and basketball. On the playground we have met athletes from Romania who came with the volleyball team. And we have also met the girls from the national Romanian wrestling team. It's always nice to meet your compatriots in another country.
Today I'm going to an evening training session after which we will take a walk along the streets and go to the playroom. This is where most athletes go in the evenings. And at 22.00 we have lights out - time to rest. See you in the next issue of this journal!
Yours, Daniela