FIAS has sent aid to earthquake victims in Nepal
FIAS has sent aid to earthquake victims in Nepal
Did you see it?
22 May 2015
Sergei Grishin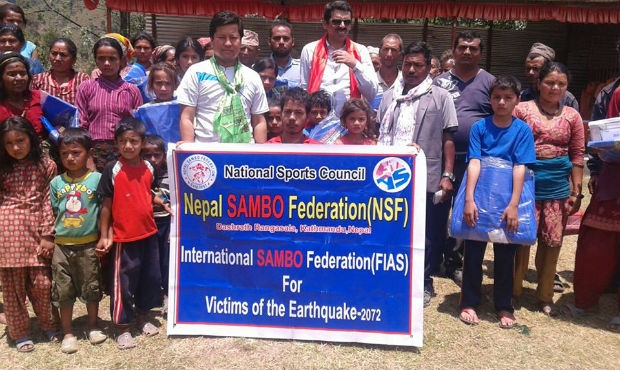 International Sambo Federation has sent aid to the victims of the earthquake in Nepal. A major earthquake occurred in Nepal on April 25-28, being the most powerful since 1934. More than 7000 people were killed, more than 14000 were injured and tens of thousands of homes we destroyed while more than half a million buildings were damaged.
 
FIAS together with the Nepal Sambo Federation have provided help to people in distress in areas of Dhulikhel and Sindhupalchok. Food (rice, oil, salt), blankets and tents have been purchased and distributed to families in need. Also financial assistance to the family of the deceased sports journalist who had worked closely with the local Federation of Sambo has been provided.
 
— I would like to express my gratitude to the International Sambo Federation for the assistance it has provided to the Nepalese affected by the quake. Together with FIAS, our national federation helps families who find themselves in trouble and is planning to support them in the future, - said the president of the Nepal Sambo Federation Dananjaya Shrestha.