Calendar and photo shoot of young SAMBO wrestlers from FIAS partner GREEN HILL
Calendar and photo shoot of young SAMBO wrestlers from FIAS partner GREEN HILL
Did you see it?
8 February 2016
Sergei Grishin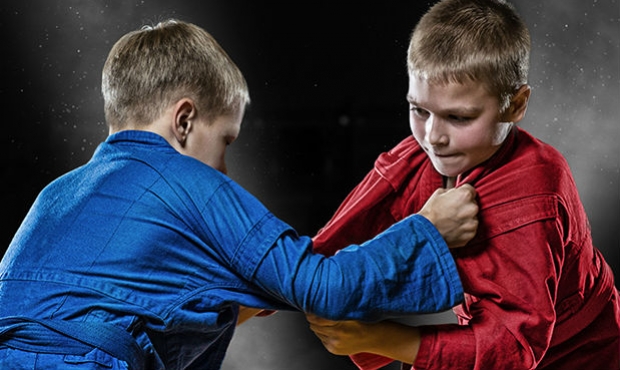 SAMBO wrestlers aged 10 and 11 were the subject of a photo shoot from sporting goods manufacturer GREEN HILL. Students of the SAMBO department at the SKIF Sports School in Moscow took part in the "Everyone to SAMBO!" project. See the photos and read all about it right here and now.
The SKIF School, the SAMBO gym and the first ever photo shoot for these young athletes. It was all for real: a big-name photographer with an impressive portfolio, professional lighting, the coach's instructions, assistants bustling around, camera flashes, takes, and the boys' discipline and proficiency.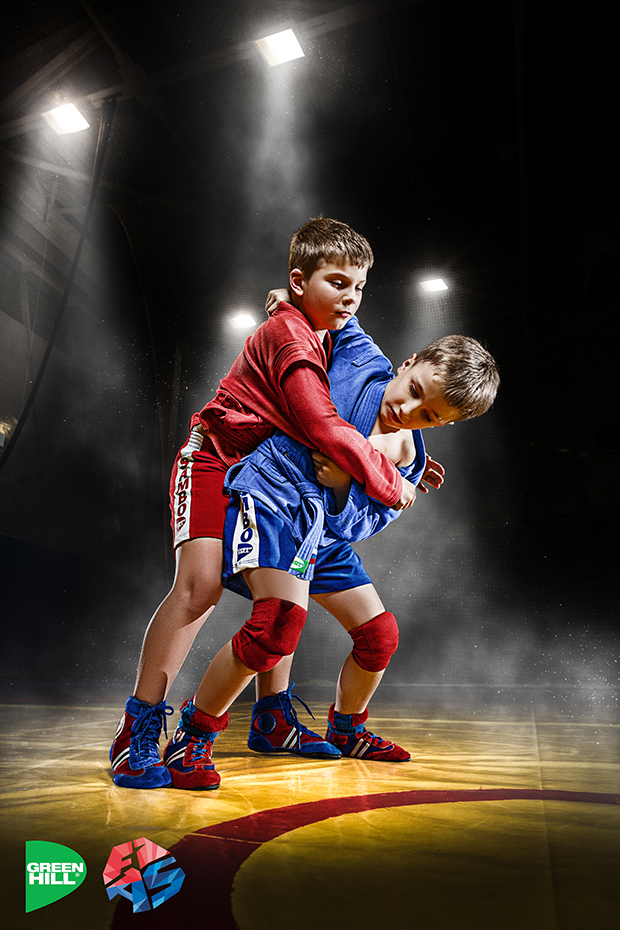 Olga Sazonova, Advertising, PR and Sponsorship Manager of GREEN HILL Russia, spoke enthusiastically about the message of the photo shoot: "SAMBO for children is really cool! Because SAMBO is about special energy and courage, feelings, and the will to win! It's about competition and friendship, sports discipline and persistence. SAMBO means a fighter's determination and winning spirit. SAMBO has intrinsic human dignity, unique restrained beauty and a certain style of equipment. SAMBO is about quiet strength, confidence and courage!"
GREEN HILL has been staging the "SAMBO Masters" marketing photo shoot for several years. The company's goal is to popularize SAMBO and promote GREEN HILL on the Russian market. The Russian National Combat SAMBO Team and multiple Russian and world champions Kirill Sidelnikov and Vyacheslav Vasilevsky have been featured in the project at various times.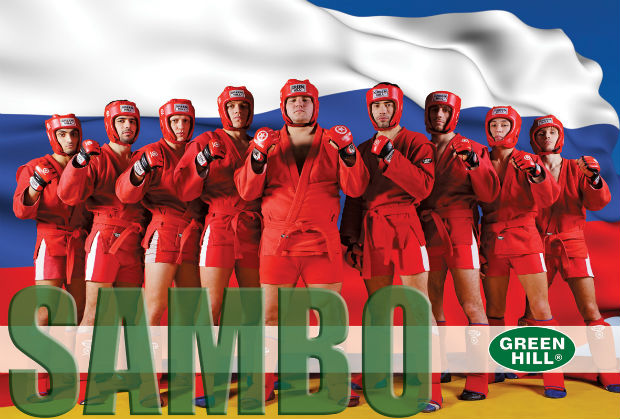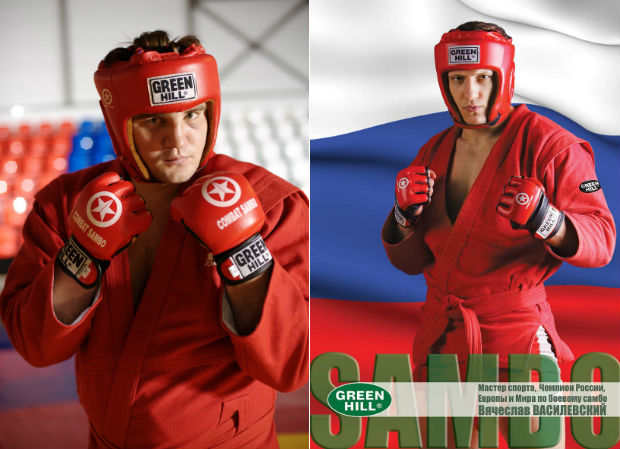 This year, the stars of the " Everyone to SAMBO" project were the youngest SAMBO wrestlers.
"As a manufacturer of SAMBO equipment, we wanted to interest children and their parents in the sport. We tried to capture the character and feelings, and reflect and enhance the beauty of the sport using extra professional special effects," Ms. Sazonova says.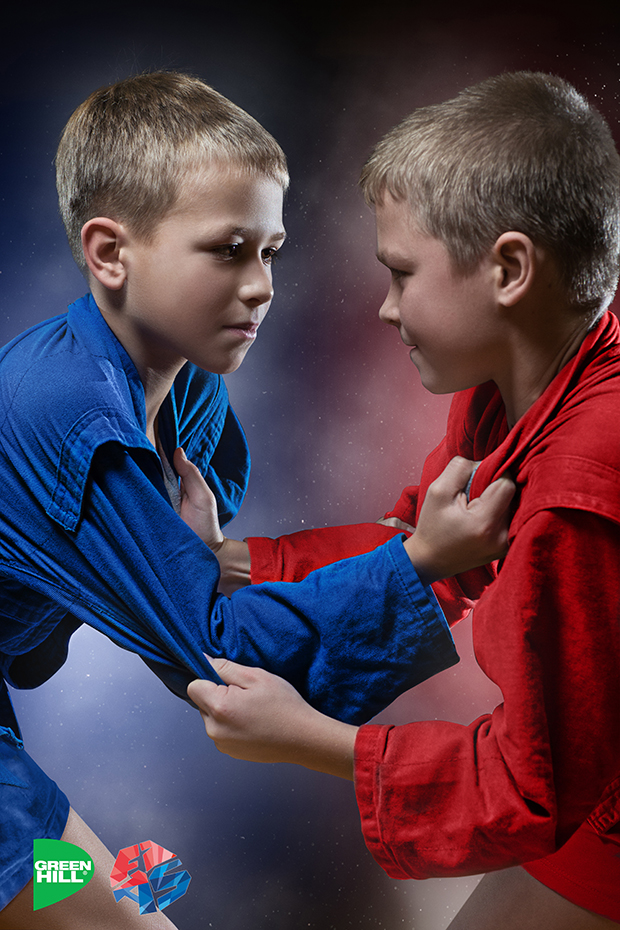 It's worth noting that GREEN HILL has been a technical partner of FIAS at the World Combat SAMBO Championships. A joint project for design and production of equipment for beach SAMBO has been implemented in addition to this. GREEN HILL is also a technical sponsor of the Russian National Combat SAMBO Team and works closely with the All-Russian SAMBO Federation.