The Sambo World Cup Memorial of A. Kharlampiev: the Tournament Opening Ceremony
The Sambo World Cup Memorial of A. Kharlampiev: the Tournament Opening Ceremony
Did you see it?
28 March 2015
Sergei Grishin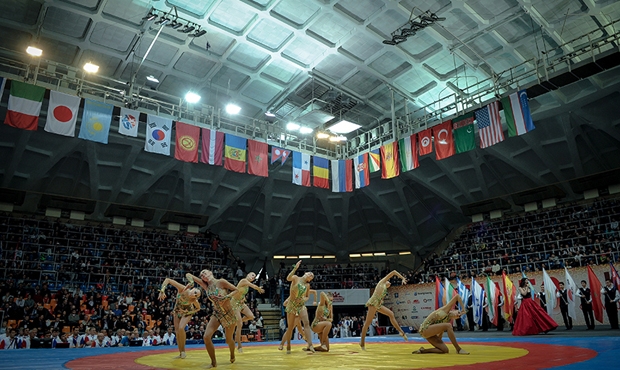 Today, on March 27, the Sambo World Cup Memorial of A. Kharlampiev has officially been opened. The FIAS web-site provides you with a photo report from this vivid part of the big sports event.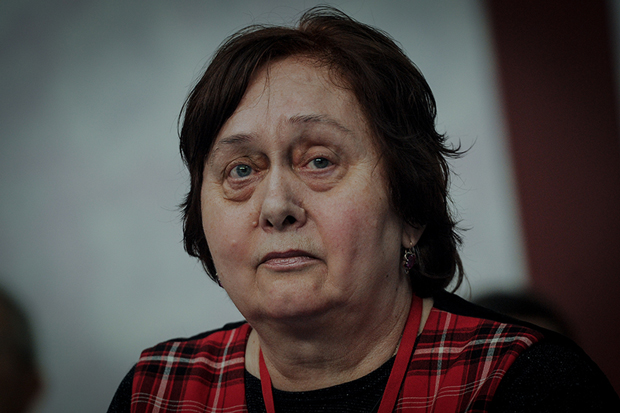 The ceremony of laying wreaths to the Anatoly Kharlampiev's monument was held at the Novodevichy cemetery in the afternoon, and the spectators were able to watch it on a large screen. Anatoly Kharlampiev's widow was also present here.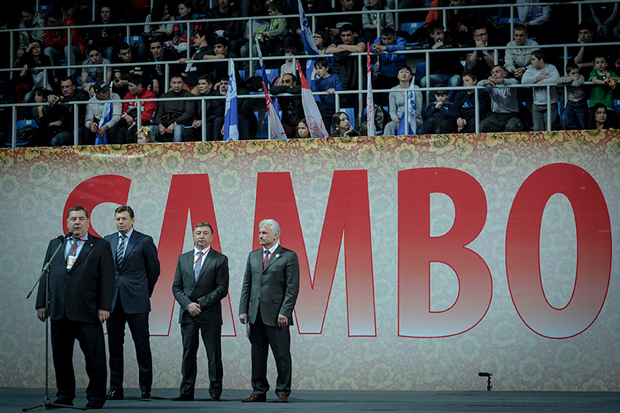 Delivering an opening speech at the ceremony, Vasily Shestakov, FIAS President, noted the following:
"Today the FIAS Executive Committee has taken a decision that a tiger (along with the national bear) will become a mascot of the International Sambo Federation. I would like to wish all athletes remarkable and bright combats, outstanding techniques, and most importantly – to let the strongest win!"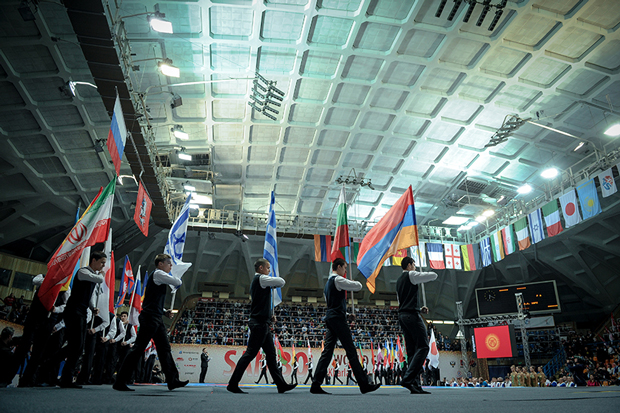 The solemn colors parade of the Sambo World Cup Memorial of A. Kharlampiev participating countries was performed by trainees of the Sambo 70 School. Representatives of 35 countries took part in this sports event.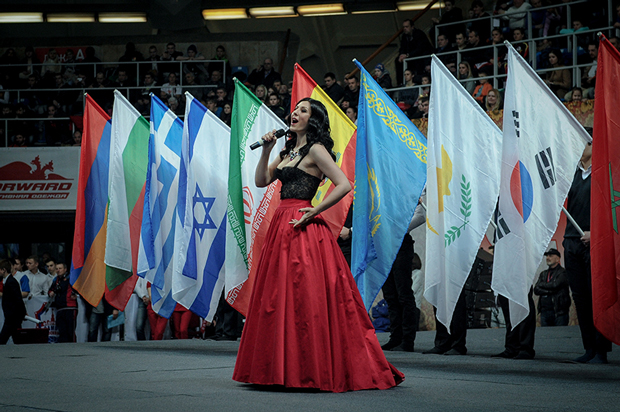 Irina Savitskaya, the Honored Artist of the Russian Federation, delighted the audience with the "Ready to fight" song which had already become popular among sambo wrestlers.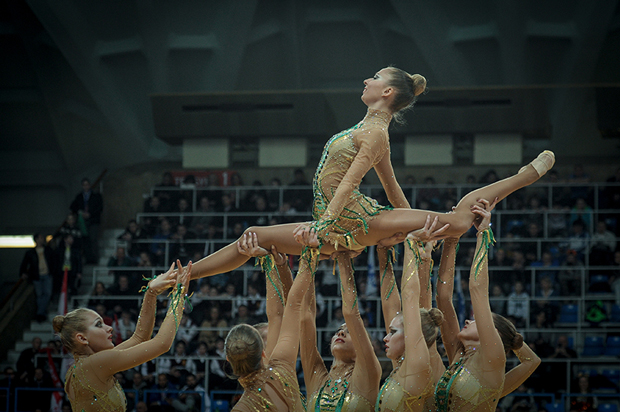 The Russian rhythmic gymnastics national team demonstrated their expertise successfully accompanying Irina Savitskaya's singing.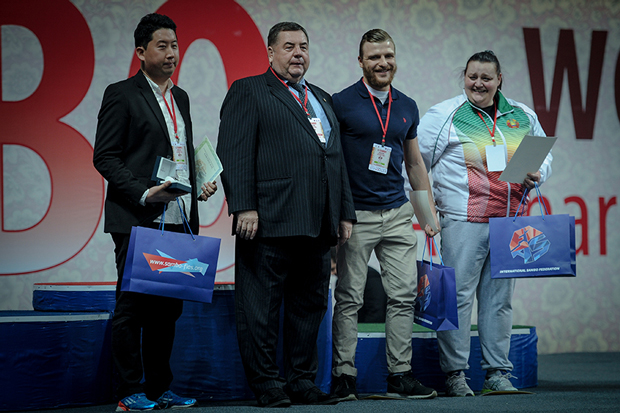 The best journalists according to the FIAS rating were rewarded with commemorative and valuable prizes. FIAS President Vasily Shestakov and Vice-President Andrey Klyamko led the prize-giving ceremony. Park Sangwu, the correspondent of the South Korean TV Company KBS, was recognized as the best TV journalist. Veronica Sovetova, the special correspondent of the information agency TASS, became the best writing journalist. And Valery Kartul was recognized as the best photo correspondent.