Laura Fournier (France)
Girl of the Day
13 May 2014
Sergei Grishin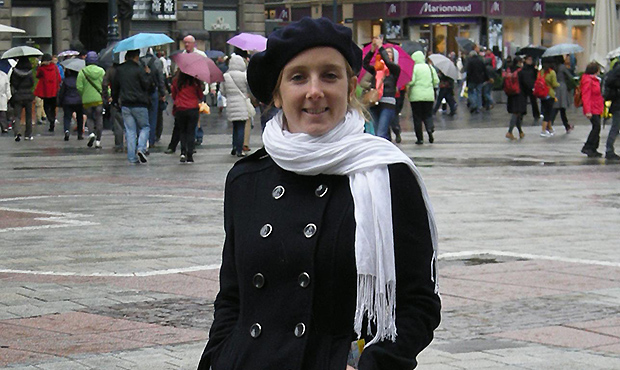 French Sambo athlete Laura Fournier regularly occupies podiums of major international competitions. Bronze medal at the 2012 World Championship, silver medal at the 2013 European Championship, silver medal at the 2013 Universiade... For a long time Laura could not win the gold medal, most coveted by any athlete. She was a success in St. Petersburg (Russia) at SportAccord World Games of Martial Arts II, where she ascended to the highest step of the podium. Looking at the French flag being raised in her honour, Laura was singing the Marseillaise with extraordinary pleasure and joy.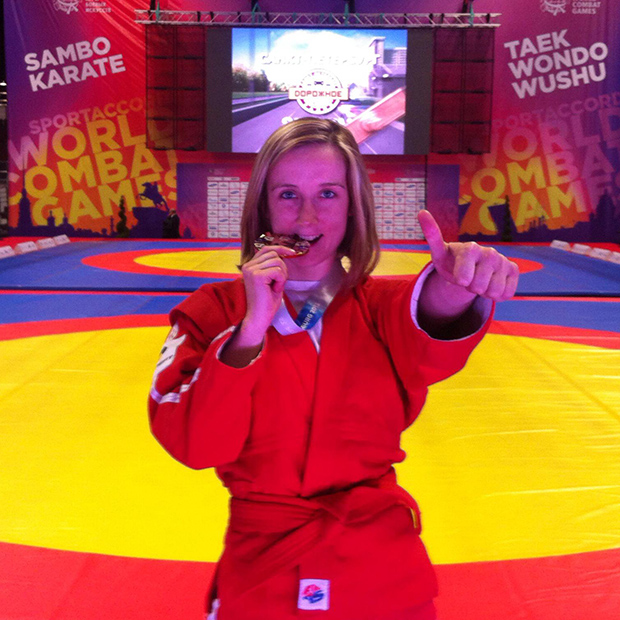 "It took me a long time to win – she admitted afterwards. – I was singing the Marseillaise quite often when looking at French athletes at the highest step of the podium. Today the anthem sounded in my honour for the first time."
But recently a television programme has been filmed about this athlete. The Frenchwoman combines athletic achievements and successful study at university. We are pleased to show you the video. Though it is in French, you can still easily watch it even if you do not speak the language, as it is clear without understanding the words.