Summer SAMBO Training Camp Will Be Held In French Carcassonne
Summer SAMBO Training Camp Will Be Held In French Carcassonne
Did you see it?
3 August 2018
Aleksandr Solomahin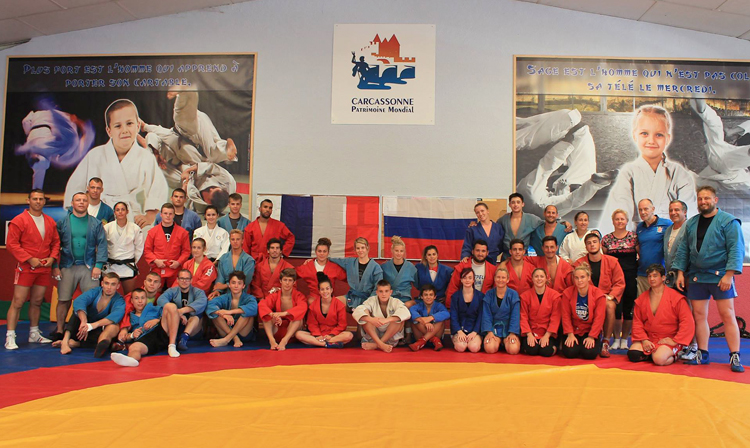 On August 25-28, the "Passion Sport" sports club organizes a summer training camp for sambists in the south of France, in Carcassonne. It is intended for the preparation of the French team for the World Youth and Junior SAMBO Championships, as well as for the World Championships among Cadets and among Students. The camp will be attended by the members of the national team of France, along with the teams from other countries.
Last year, a similar camp was attended by delegations from Russia and the Netherlands, with the holders of medals of the World and European SAMBO championships among them. This year, the event once again promises to turn into a representative assembly of athletes from different countries. The training camp is open to all participants, from cadets to adult fighters.
It is planned to give two to three SAMBO classes daily, that will include technical training, sparring sessions, the tactic analysis in both sport and combat SAMBO, and physical training classes. Among the participants, from a group of the organizers, are such renowned specialists as the head coach of the French team Guillaume Albertie, the three-time World and European medalist Laure Fournier, the World Masters champion and coach of the French team David Eran, an athlete of international class and coach Sami Zran.
In addition to the training camp classes, a vast entertainment program will also be provided.
For detailed information regarding the camp activities, please, contact the organizers:
Email: guillaume@passion-sport.org
Tel: +33 617 984 978