Nina Cutro-Kelly sells T-shirts to participate in sambo tournaments
Nina Cutro-Kelly sells T-shirts to participate in sambo tournaments
Did you see it?
24 April 2015
Sergei Grishin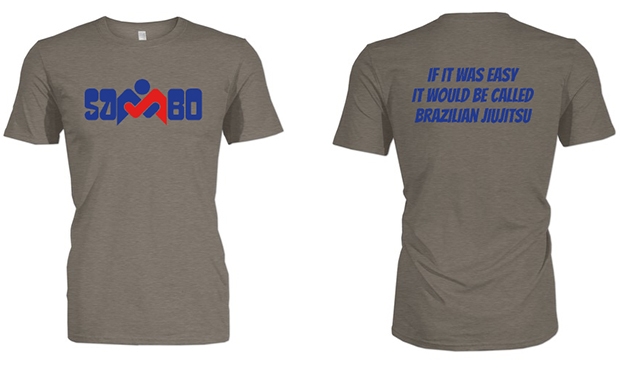 American sambist Nina Cutro-Kelly is selling some sambo T-shirts on the internet. Thus the athlete plans to collect a certain amount of money that can be used for her further training and participation in international sambo tournaments. Nina explains her plan this way:
"Last year my shirts became a big hit. Hopefully, this year those who have not yet bought them will seize the chance. Please consider buying them as a help for me to participate in international competitions and conduct training".
As for the T-shirts, on the front side they have a stylized print «SAMBO» and on the reverse side there is a fairly well-known in the sambo world inscription in English: "If it was easy it would be called Brazilian jiujitsu".
Nina Cutro-Kelly is a two-time bronze medalist of the world sambo championships and two-time winner of the world sambo cup "Kharlampiev Memorial".
You can buy a T-shirt and support the athlete at https://www.bonfirefunds.com/nina-cutro-kelly-sambo-competition-fundraiser-1