EXHIBITION PERFORMANCE ON SAMBO AT THE DEMONSTRATION OF NATIONAL MARTIAL ARTS IN TOKYO
EXHIBITION PERFORMANCE ON SAMBO AT THE DEMONSTRATION OF NATIONAL MARTIAL ARTS IN TOKYO
Did you see it?
8 October 2014
Sergei Grishin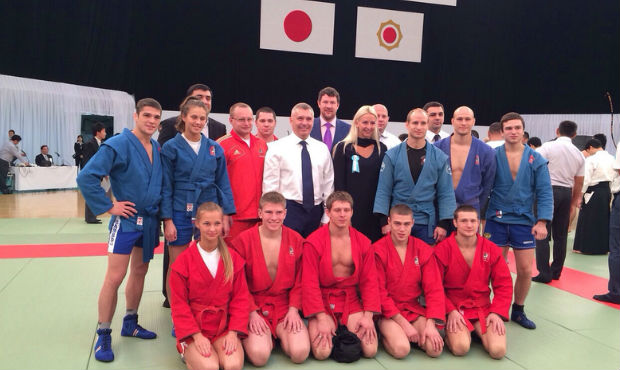 The delegation of sambo wrestlers from Moscow took part in the opening ceremony of exhibition performance on national types of martial arts in Tokyo. According to the press service of the Russian Sambo Federation, the event was held within the context of Russian-Japanese exchanges in the field of martial arts. The opening ceremony was attended by Yevgeny Afanasyev, Russian Ambassador to Japan, and Alexey Vorobyov, the head of the Department of Physical Culture and Sports in Moscow.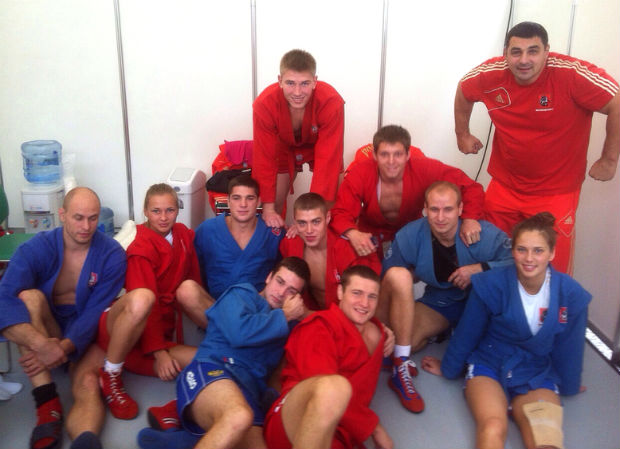 "The Moscow delegation introduced sambo, Russian type of combat, which last year had celebrated its 75th anniversary, in Japan. This popular sport is gaining recognition around the world. Today, more than 300 thousand of Russians are engaged in sambo. Amateur and professional athletes are growing in number every year. Among Moscow sambo wrestlers who performed in Tokyo, there were Honored Masters of Sports, International Masters of Sports in sambo, prize-winners and champions of the World Championships – said Alexey Vorobyov.
The FIAS well-known demonstrative team of Ivan Morozov and Andrey Perepelyuk performed the demonstrative program.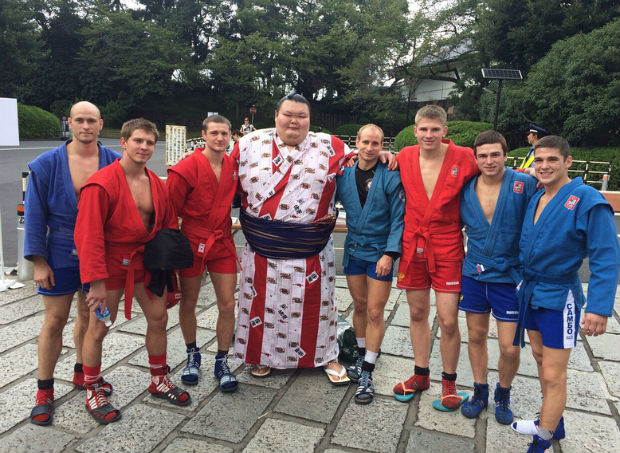 The spouse of the Prime Minister of Japan Akie Abe who visited the event, admitted that sambo impressed her very much. She told about it in conversation with the journalists. "Sambo is characterized by very fast movements and force. The force which can overcome everything. It is not like the old Japanese martial arts at all, but the common thing is that the final goal is not just to win, but to feel the opponent, to meet him face to face. This is the impression I had," said the spouse of the Japanese Prime Minister, who is also engaged in combat with naginata swords – a type of Japanese martial arts.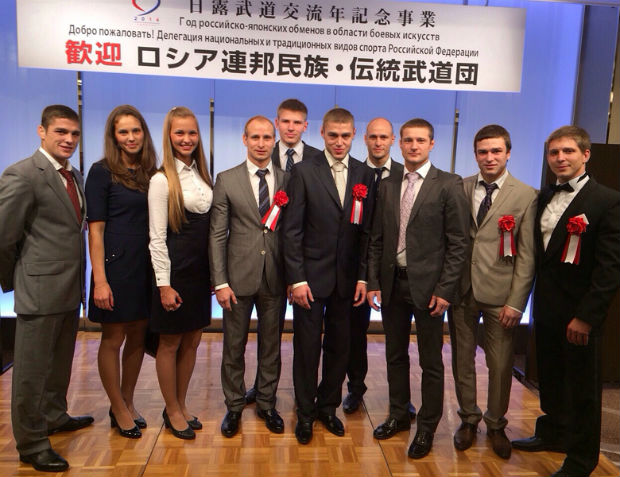 As a reminder, in November, the World Sambo Championship will take place in Narita, Japan. The tournament is going to be the biggest sambo event in the country after a long break – the previous World Championship was held in 1996, in Tokyo.
Photo: Sambo-70 Educational Center website