Development of Sambo in Slavonia
Development of Sambo in Slavonia
Sambo in Croatia
1 July 2014
Sergei Grishin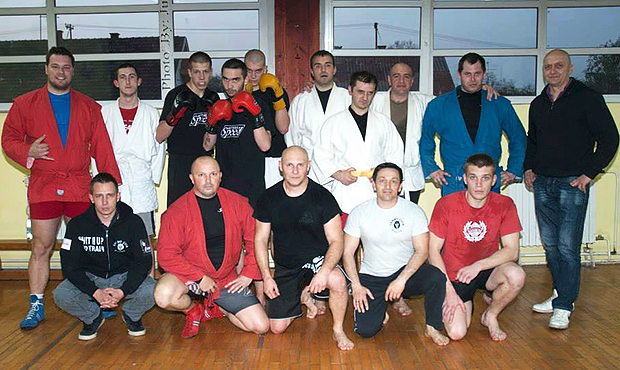 By Jagoda Radojcic
Lately, the biggest development of Sambo in Croatia is happening in the least possible place - in Slavonia. Slavonia, Croatian region with lots of problems like high unemployment rate and recent floods, has very active Sambo community. Sambo club "Belisce" is the heart of Sambo academy of Slavonia and Baranja with two other clubs, Osijek and Jolly. The representatives from Slavonia participated at the World Championship in St. Petersburg and the European Championship in Bucharest. The Belisce Sambo club has 50 active members and the number is increasing daily in all Slavonia. Their ambition is to promote Sambo within schools and involve children and youths, and in October this year they will be hosting Croatian Sambo Championship for cadets, juniors and seniors.
Fans of martial arts in Slavonia since last year had a chance to discover and train new martial art, known as Sambo, as Sambo Academy was founded in Osijek. The Academy, the only one of its kind in Croatia, is organized over three clubs, one of which is the headquarters, Sambo club Belisce.
Today, one of Russia's most successful export products, Sambo is becoming increasingly popular throughout the world, and Fedor Emilianenko, considered by many the greatest and most complete fighter that is the world of mixed martial arts has ever seen, is the most famous ambassador and martial arts. Emilianenko said about sambo: "Sambo is a Russian sport, in our country, everyone knows about it. A favorite among the kids and the adults. Personally, I train sambo since childhood, and to this day it remains my favorite sport." Members of Slavonia Sambo clubs, huge Emilianenko's fans, want to create that spirit in their towns.
Because of Fedor Emilianenko's sporting and human charisma, but also due to a number of Sambo sportsmen from the former Soviet Union who are in ultimate fighting achieving superior results, Sambo has become more and more interesting skill among fans across the globe. Croatia is no exception.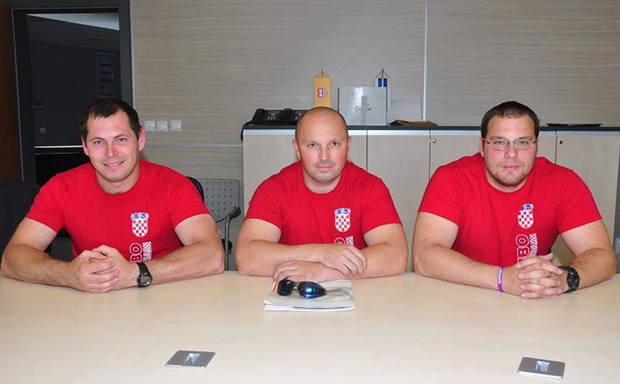 The president of Slavonia Sambo academy Christian Uskokovic and his associates are doing all the work as volunteers, and they've done tremendous job in less than two years. Also, they are not charging the trainings for young people and kids, because most of them can not afford it, and they do not want to deny them a chance to get into sports, since in smaller places there are not many opportunities. At this point they are engaging in communication, support and cooperation with Sambo sportsmen from countries where Sambo is more developed.
Being active in a region where is very hard to find sponsors, with children in a bad economic situation, recovering from floods, and still having enthusiasm to develop and promote beautiful sport Sambo, just shows what Sambo is all about.