Sambists took part in Martial Arts Festival in Japan
Sambists took part in Martial Arts Festival in Japan
Did you see it?
2 November 2018
Aleksandr Solomahin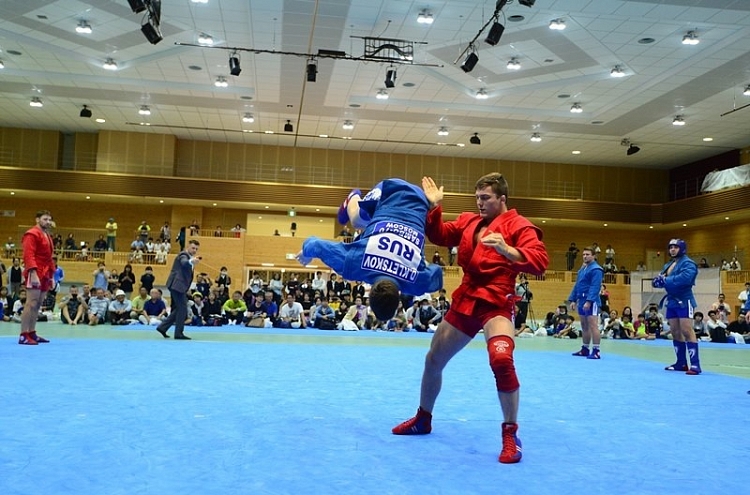 Sambists of the Sambo-70 Sports and Education Center performed SAMBO demonstration in Okinawa during the Martial Arts Festival in Japan.
The Martial Arts Festival was held in the Okinawa Karate Kaikan sports complex (Okinawa Karate House). The festival included demonstrations of Okinawan and Russian athletes who demonstrated 8 national types of martial arts (SAMBO, mas-wrestling, hapsagay, Buryat wrestling and archery, Cossack martial art, kuresh and national wrestling of summer sports of the Amur region peoples).
Representatives of Sambo-70 made the demonstration on sports and combat SAMBO, and then held a master class for all comers. Another similar festival will begin in Japan on November 3 in the central city of Himeji (Hyogo Prefecture).
[VIDEO] Sambists took part in Martial Arts Festival in Japan