Stepan Popov became the winner of the contest "Triumph. To sports heroes"
Stepan Popov became the winner of the contest "Triumph. To sports heroes"
Did you see it?
26 February 2017
Sergei Grishin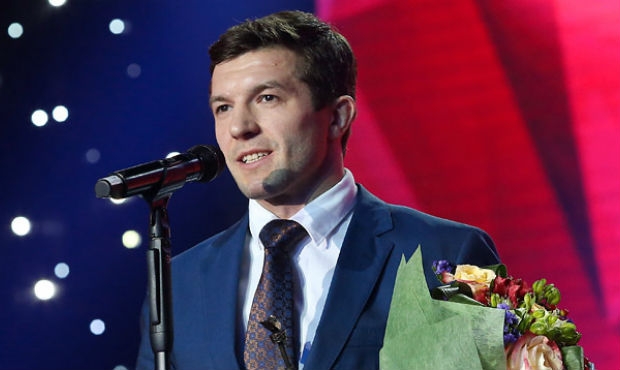 Belarusian sambo wrestler Stepan Popov became the winner of the public contest "Triumph. To sports heroes" following the results of his performances in 2015 and 2016. The victory ceremony was held on February 25. According to Belarus NOC (National Olympic Committee) channel "Belarus 1" and international satellite television channel "Belarus 24" broadcasted the ceremony.
All active fans took part in an open vote, which was held from January 10 to January 31 2017.  Anyone interested in sports could choose his favourites in four nominations following the results in the last two years (2015-2016) and vote for them on a special webpage www.triumph.by. Those who wished also used paper ballot as a form of voting.  The judges of the contest determined the winners in four nominations: "The result of the year", "The breakthrough of the year", "The highlight of the year" and "For the will to victory".
Sambo athlete Stepan Popov, who is the winner of The First European Games in Baku in under 74 kgs weight category, won the "The highlight of the year" nomination.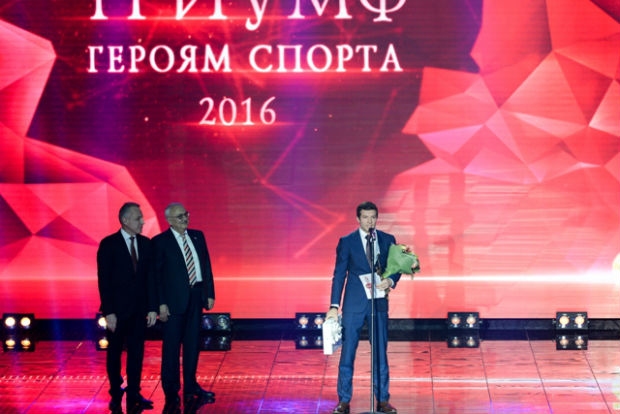 In the final fight of The First European Games in Baku the Belarusian sambo wrestler from Lepel demonstrated a "Fair play" gesture. From the very first seconds it was obvious that our athlete was determined to win his fight against Amil Gasimov from Azerbaijan. Stepan immediately took the lead, but then the opponent evened the score. However, the Belarusian athlete took the lead again and conducted a submission hold, for which he was awarded victory by fall. Popov helped injured Gasimov to leave the mat. Following the results of the meeting of "Fair play" international organization executive committee, Belarusian sambo athlete Stepan Popov was awarded with the diploma for the "Fair play" gesture. Stepan Popov was also highly praised by many international sports organizations and the video of the famous bout got hundreds of thousands views in the Internet.
"It is a great honor to be in the same company with Aleksandr Medvedev and Vladimir Samsonov who also won the same award. I`m very pleased that my action drew attention to sambo which is still not an Olympic sport, but I have high hopes that soon it will become one", - Belta cites Stepan Popov`s words at the victory ceremony.