Acapulco Tourist Police grasp the basics of SAMBO
Acapulco Tourist Police grasp the basics of SAMBO
Did you see it?
14 September 2016
Sergei Grishin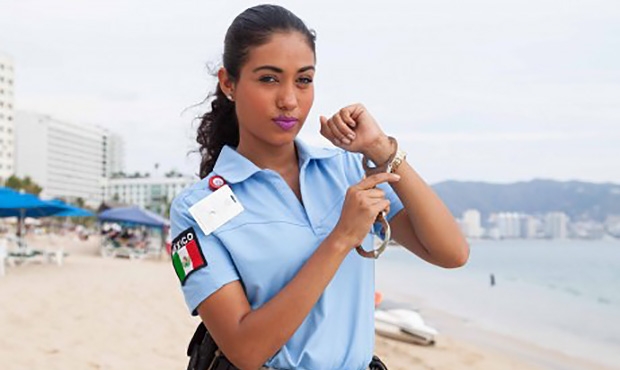 A presentation of applied and sports SAMBO was held recently for the tourist police in Acapulco, Mexico. A local TV station filmed a report about this event, where you can see the techniques of self-defense without weapons, and a demonstration by representatives of sports SAMBO. Antonio Ramirez Rebollar, President of the SAMBO and Combat SAMBO Association, trained Acapulco tourist policemen and supervised the presentation of SAMBO athletes.
Interestingly, the tourist police in Acapulco announced special enlistment at the beginning of this year. It focused on beautiful girls only. Ladies make up 85% of the staff.
"We want people to trust us, and approach us calmly. Tourists will leave with great memories and hopefully come again," said Janelle Silva, a 20-year-old female police officer.