Visually Impaired Sambists Got Their Own Training Hall
Visually Impaired Sambists Got Their Own Training Hall
"Overcoming"
5 June 2018
Aleksandr Solomahin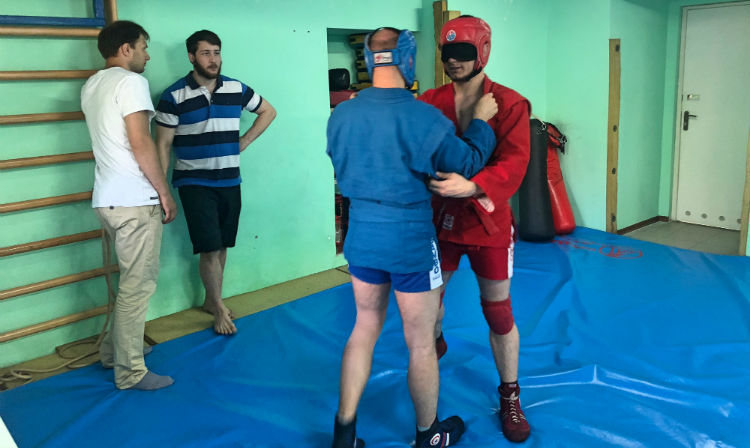 The training hall for the visually impaired sambists was opened in the Russian capital on May 30. The gym is located on the territory of the St. Nicholas the Wonderworker church complex in Pokrovskoye. In the future, it is planned to make it the venue for the international seminars for the blind sambists and their coaches.
Prior to the gym opening, Georgy Dekhtiarev, the Orthodox Church priest and Chairman of the committee for martial arts among the disabled of the Union of the Orthodox Martial Arts Athletes, served a prayer service attended by the visually impaired sambists in Alexander Nevsky's house church.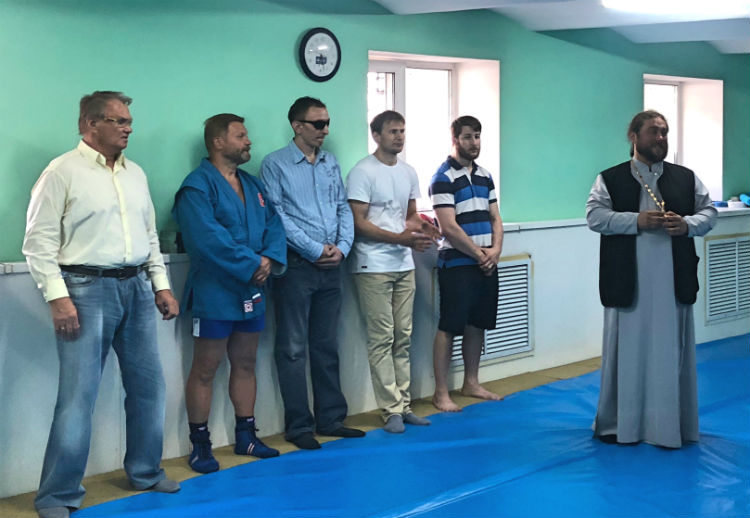 The opening ceremony of the training hall was attended by the visually impaired sambists from St. Petersburg, Rostov-on-Don, Chelyabinsk, Moscow region and Moscow. They were welcomed with salutary addresses by the co-chairman of the Union of Orthodox Martial Arts Athletes Boris Antonov, Head of the Commission for the Development of SAMBO for the Blind of the All-Russian SAMBO Federation Roman Novikov, and the priest Georgy Dekhtiarev.
Roman Novikov thanked Georgy Dekhtyarev for the sports hall provided gratis and presented him with a book by Vasily Shestakov and Svetlana Eregina, "Vasily Oschepkov, the Founder of SAMBO". The "SAMBO For The Blind" charity foundation presented the athletes with the sets of SAMBO outfits.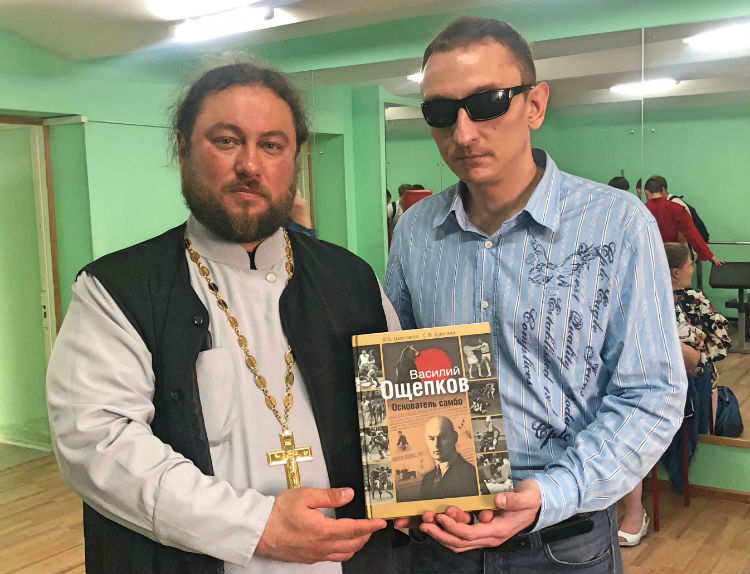 The gym opening was also attended by a special guest, sambist and actor Dmitry Goncharov who handed the visually impaired sambists copies of the "Sheer Victory" film which he had starred in, supplied with audio description.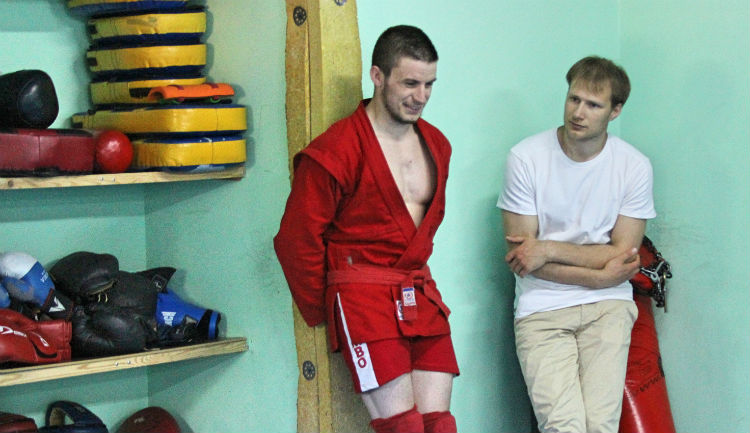 Andrey Demidov and Dmitry Samokhvalov gave a demonstration performance that showcased skills and techniques of SAMBO for the blind.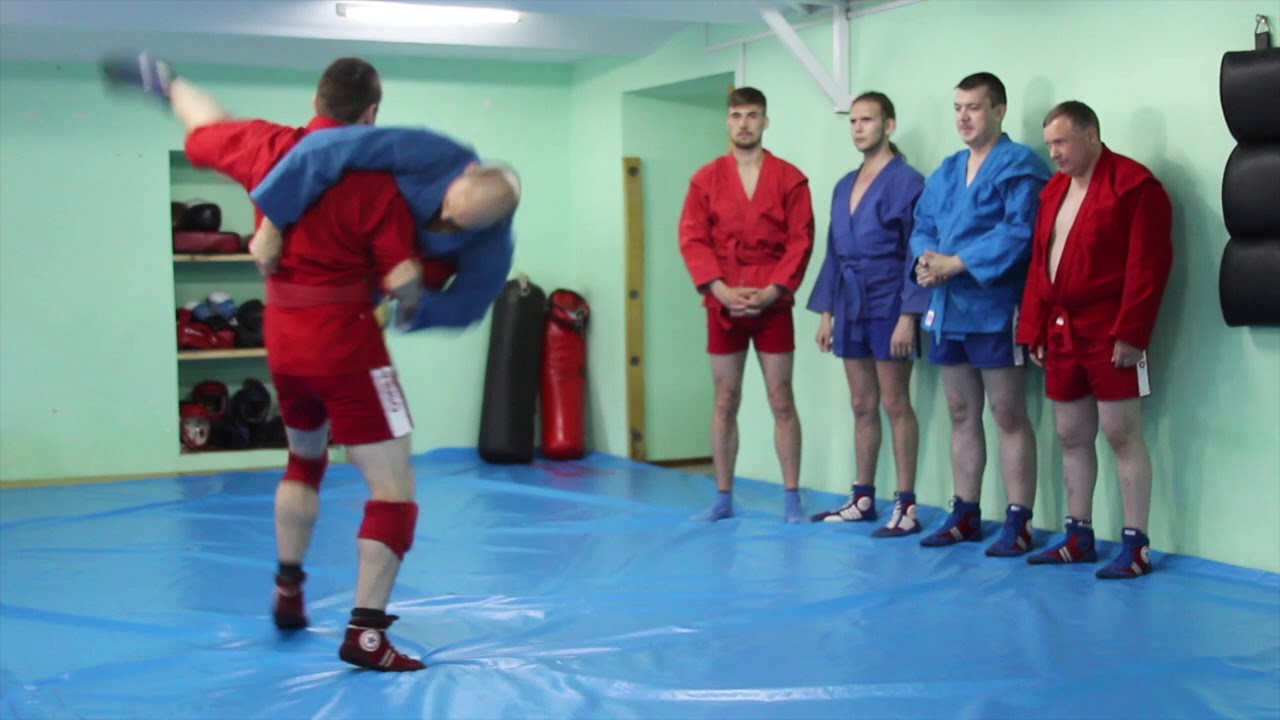 Then senior coach of the Russian SAMBO team among the Visually Impaired Viktor Ignatenko gave a demo training session.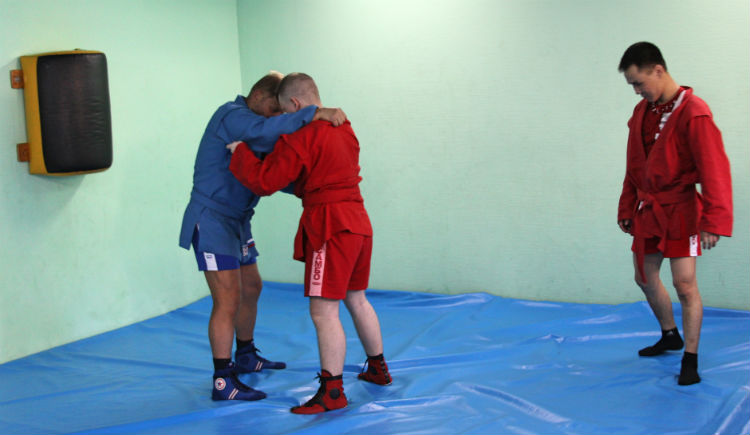 'Having our own gym for practicing SAMBO allows us to work more effectively, carry out the necessary tests and measurements in special helmets, monitor the training results of the athletes with a visual impairment. The results of this work should form the basis for the International Rules of SAMBO for the Blind,' commented Natalia Novikova, the SAMBO for the Blind training process administrator.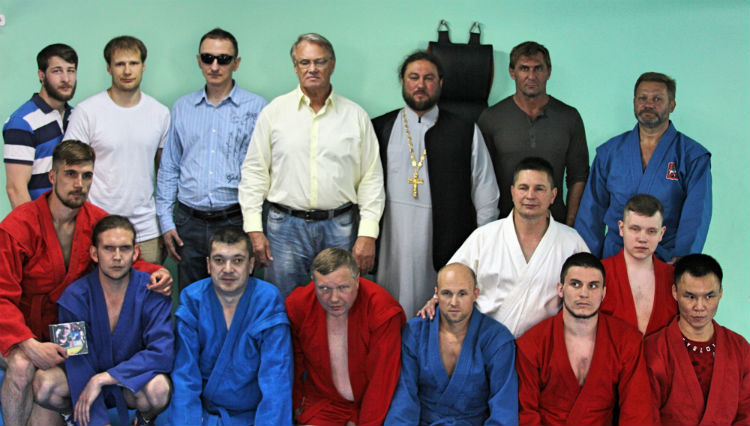 'The hall is very convenient for the visually impaired athletes, it is convenient to get here independently, and most importantly, the blind sambists will be able to come over here from all regions of Russia, as well as from abroad. In the future, we're going to make it the venue for international seminars among the blind SAMBO athletes and their coaches,' Roman Novikov shared his plans.
Photo and video by Maria Yugova