Successful performance of the Croatian national team in Japan
Successful performance of the Croatian national team in Japan
Sambo in Croatia
24 December 2014
Sergei Grishin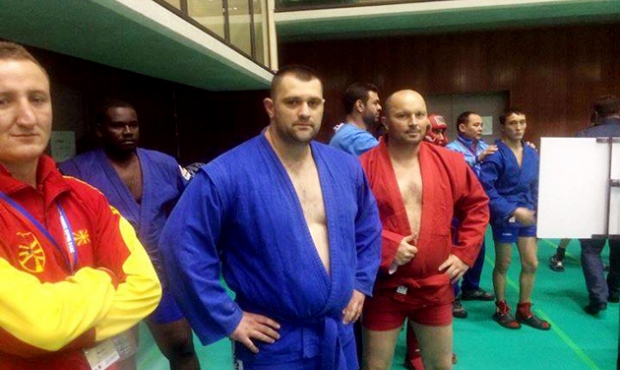 Croatian Sambo team was from 20 - 25 November on the World Championship in Japan. Croatia was represented in both the men's category, where Croatian team had very good results. In combat Sambo to 82 kg Dejan Gunjevic, took excellent fifth place in the competition of the 16 best fighters in that category, losing to Uzbekistan.
His performance in the competition was not easy because his first opponent, from Bulgaria was also the finalist of the group.
The sport Sambo +100 kg Christian Uskokovic in competition of 20 fighters took 9th place losing to Nigerian. The rest of the team, unfortunately, failed to pass the first round of the competition. World Championship was held at Narita-Tokyo and at the championship was attended by 89 countries.
This year is, looking at the Sambo news, called Asian and very successful. Major sports events of the year took place on the Asian continent. The Youth Championship in Korea we will remember because of first gold medals for Croatia.
Croatian team members are very satisfied with the event as well as the results and their presentation of Croatia on the world festival in Sambo competition.
And good luck to them, before the performance in Japan wished the Japanese ambassador in Zagreb, g. Keiji Ide. He received the Sambo team personally to learn more about sambo in Croatia. 
Ambassador Mr Ide said on that occasion that he is pleased that the Sambo, which has its roots in judo, is developed in Croatia, and has successful competitors. He expressed the wish that such activities contribute to further understanding between nations.