Hungarian SAMBO wrestlers train with boxing legend for TV
Hungarian SAMBO wrestlers train with boxing legend for TV
Did you see it?
11 February 2016
Sergei Grishin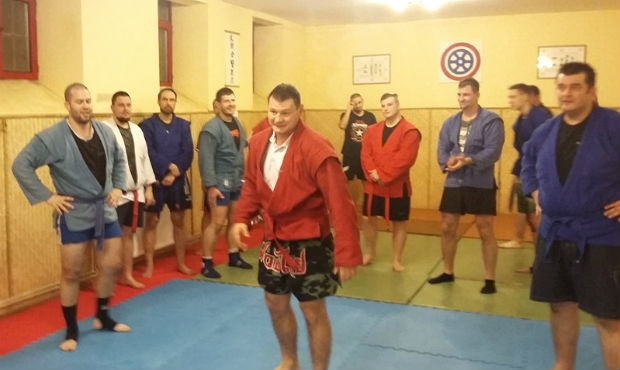 Hungarian SAMBO wrestlers held a joint training session with legendary boxer and former WBO and WBC world champion Zsolt Erdei. Video cameras filmed the boxer's workout with the SAMBO wrestlers from start to finish for the Hungarian national sports channel M4.
Zsolt Erdei, who won a bronze medal in the 2000 Olympic Games, carefully performed all the exercises during the training session, allowing him to dive deeply into the world of SAMBO.
"This is the most comprehensive and effective martial art of all I've ever seen. I really enjoyed it," Erdei said after the workout.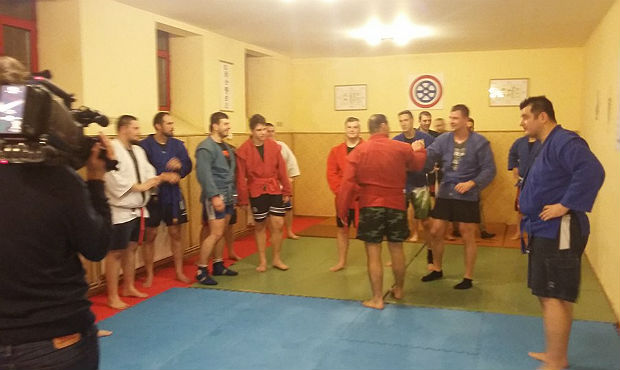 As President Imre Papp of the Hungarian SAMBO Federation said, this training exercise was aimed at popularizing SAMBO in the country. The whole session will be broadcast on M4 at the end of February on the Inner Power show.
Hungarian boxer Zsolt Erdei is a world professional boxing champion in the WBO light heavyweight class (2004–2009) and the WBC heavyweight class (2009).