Yaprintsev Diagnosed with Coronavirus. Still, He Participates in "On A Wave Stay Live" Online Relay Race
Yaprintsev Diagnosed with Coronavirus. Still, He Participates in "On A Wave Stay Live" Online Relay Race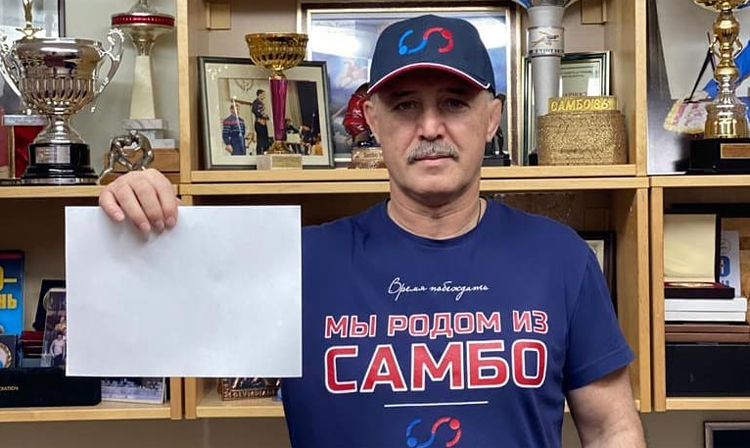 Member of the Executive Committee of International SAMBO Federation Vladimir Yaprintsev is in the intensive care unit with a diagnosis of bilateral pneumonia caused by the COVID-19 coronavirus.
Nevertheless, he continues to participate in the online sports relay race "On A Wave Stay Live" that started on April 14. The campaign's essence boils down to this: well-known athletes informally and collectively coach all comers from any country online, symbolically passing them the baton of health and mutual support. In the relay finals, a month after its launch, the first international competitions in the lockdown conditions are also scheduled.
'The increased interest of the international community in the "On A Wave Stay Live" relay race is explained by the simplicity and clarity of this campaign's idea — in this organized fashion, to attract the maximum number of people of various age groups worldwide to regular and monitored physical exercises.
The principal objective of those joining the initiative is not only to win it as part of their national team or to gain international fame by earning popularity on social networks. But also in being responsible for oneself, for one's loved ones.
The support of such an influential organization as International SAMBO Federation is necessary and important for the "On A Wave Stay Live" International Relay. I wish to say that each of us will withstand any threats only by consolidating with the whole world,' said Yaprintsev.
The International SAMBO Federation supports Vladimir Yaprintsev at this hard moment and wishes him good health and a fast recovery!