Sambist Dmitry Samokhvalov Who Lost Sight In The Line Of Duty Doesn't Yield To Hardships
Sambist Dmitry Samokhvalov Who Lost Sight In The Line Of Duty Doesn't Yield To Hardships
"Overcoming"
6 March 2018
Aleksandr Solomahin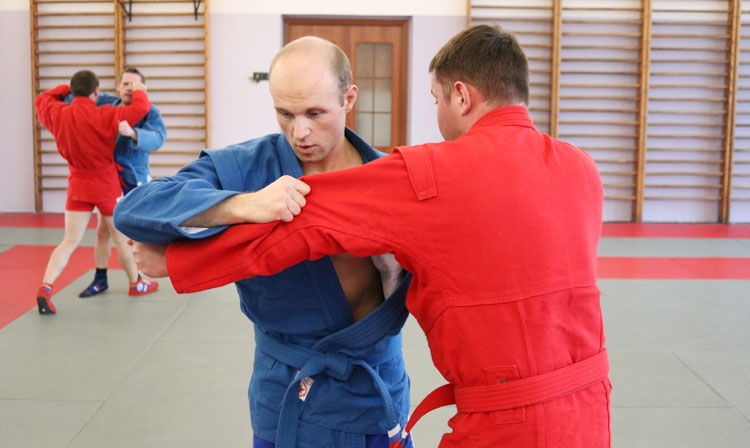 It's said a deminer can make but one mistake. Deminers themselves say that they, as a rule, make two mistakes, the first one being the choice of their profession. Yet, if not for their profession, the global death and injury toll would be much higher.
Dmitry Samokhvalov was born in 1987 in Shelekhov, Irkutsk Oblast, in the family of military officers. He has been living in Saint-Petersburg since 1996. In autumn 2006 Dmitry was conscripted into military forces of the Ministry of Internal Affairs and sent to the North Caucasus where he took the post of a platoon sergeant of a clearance company. There, he completely lost his sight in the line of duty due to missile wounds of eyes and head caused by the explosion of a radio-controlled IED that took place in the Republic of Ingushetia in 2008. The accident happened just 25 days before Dmitry should have been demobbed. Dmitry Samokhvalov was discharged from the army at the rank of sergeant, decorated with the Order of Courage.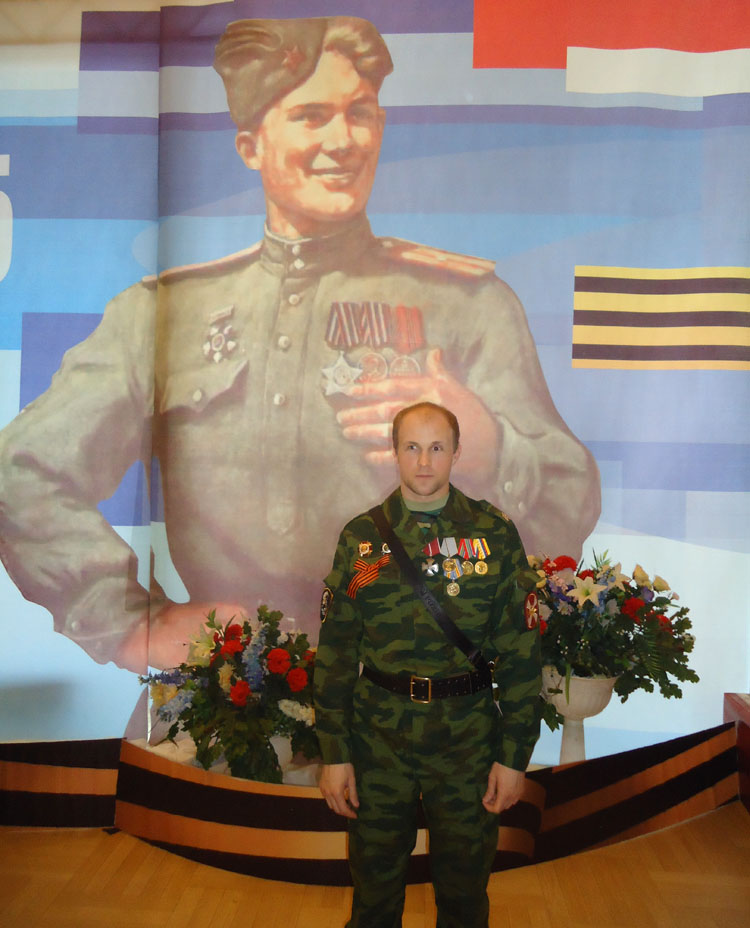 Blindness is definitely an immense tragedy in one's life, as just a few days ago he or she had a fairly good sight and was taken it as a given. And Dmitry had to face this tragedy. The IED explosion imprinted on his memory had dramatically changed his life. When the sergeant came to, he kept on giving orders to his subordinates paying no attention to his seeing zilch around him at first. He well remembers that he was shouting, "Take up defense!". And he heard that some were taking defensive positions, someone was calling for help over the radio, some were bustling around with a stretcher…
Dmitry was retrieved by chopper, first to a hospital in Mozdok, then to Novocherkassk, before he was taken to Moscow. They were removing splinters and fragments from his body, closing up his arms and legs, yet one shard was left in his cheek, as the surgeons didn't dare to remove it due to its proximity to the facial nerve. Eventually, doctors did all they could, but they failed to recover his sight.
This could have been the end of the story, however, sergeant Samokhvalov is not the one who yields to hardships. Upon his return to Saint-Petersburg, Dmitry began to actively seek his place in life, being completely blind now. After taking a course at a rehabilitation centre for the visually impaired, he had mastered computer literacy with the aid of a screen reader for the blind, finished a massage school and acquired a profession of a massage therapist.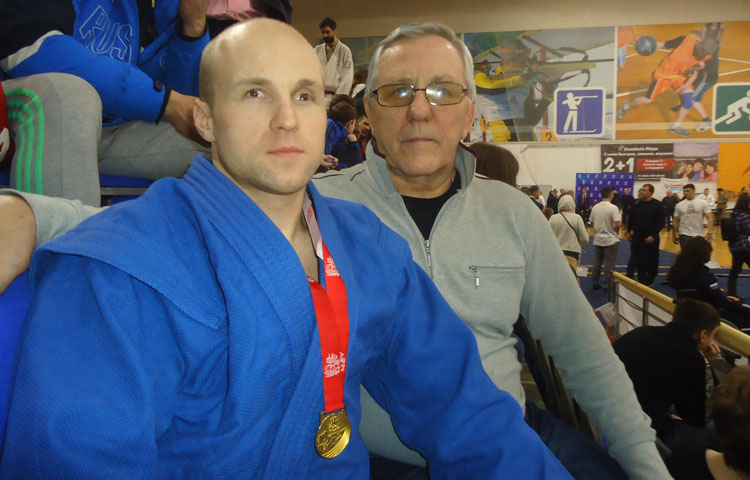 In 2012, he entered Raul Wallenberg International University where he joined the Department of Adapted Physical Education. Before the military service, Dmitry was going into sports actively, and after losing his sight he started looking for the kinds of sports accessible for the visually impaired. On the Internet, he had found a wrestling club advertisement, and on the very next day, he was in the gym. Coach Victor Melnikov embarked on training Dmitry. Since 2016, Dmitry Samokhvalov is engaged in the development of SAMBO for the Visually Impaired in Saint-Petersburg.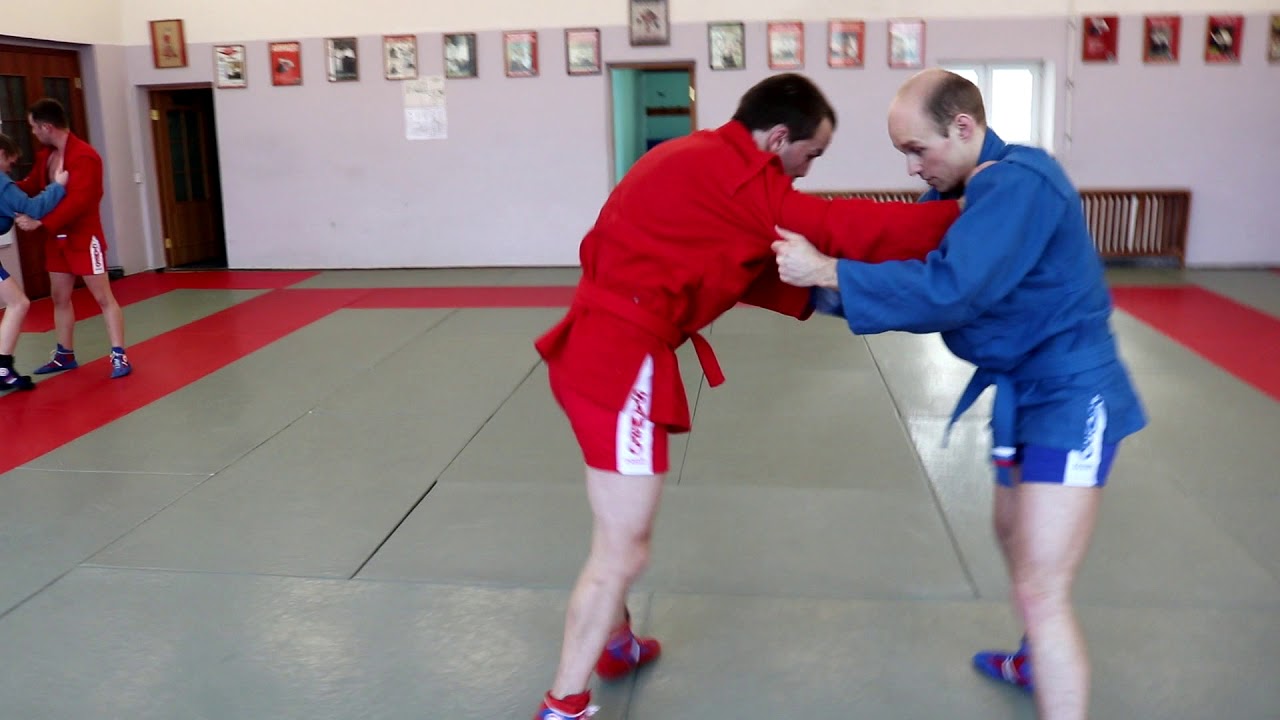 This year Dmitry took part in The Saint Nicolas of Japan Cup and won the first place in the under 62 kg weight category. Now his main goal is to perform successfully at the Championships of Russia in SAMBO for the Visually Impaired. Also, he's planning to arrange a working partnership with the SAMBO Federation of Saint-Petersburg and establish a regional commission for the development of SAMBO for the Visually Impaired.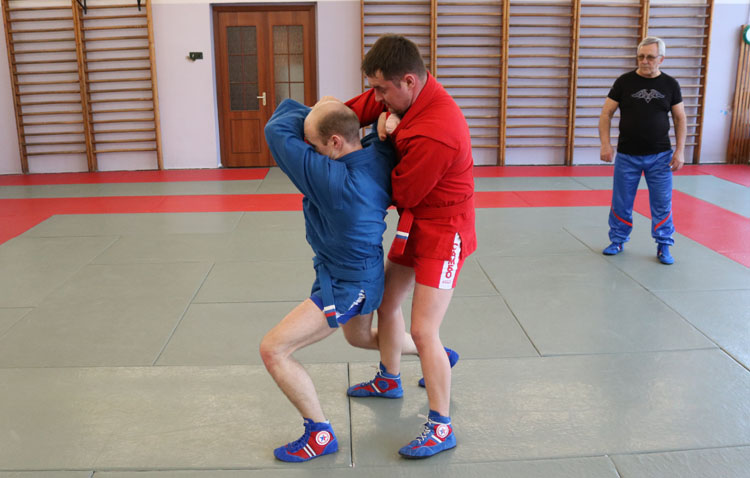 One special dream of Dmitry is to hold a tournament in SAMBO for the blind among men who have lost their sight in the line of duty, and, more ambitiously, an international SAMBO tournament for this category of blind athletes. Regretfully, local military conflicts regularly happen in this or that part of the globe, and many a serviceman get injuries, including loss of their sight.
'A SAMBO tournament is just that case when everyone can forget their war nightmares and compete on a sambist mat. Such an event in SAMBO for the blind has never been staged before,' says Dmitry.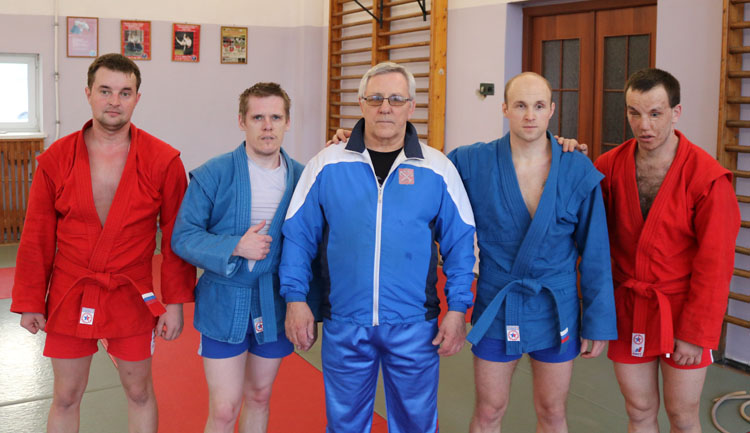 Sambist Samokhvalov cherishes one other, more global dream.
'On March 1, 2014, I was lucky enough to carry the Paralympic Torch,' he recollects. 'I was running with it along the Petrovskaya Embankment, and I was engulfed with a sense of pride for my country and for my city of Saint-Petersburg. I hope that SAMBO would be included in summer Paralympic Games, and then I`ll be able carry the Torch again, but that time at a huge stadium!'