Sambo Magazine Dedicated to Anniversary of Yuri Fedorovich Borisochkin was Published
Sambo Magazine Dedicated to Anniversary of Yuri Fedorovich Borisochkin was Published
Did you see it?
8 July 2014
Sergei Grishin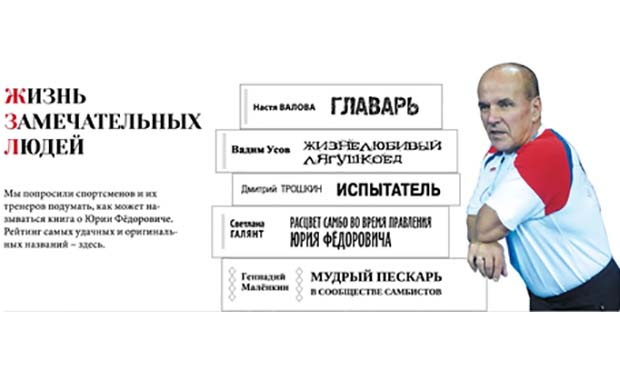 Member of the Executive Committee of the Russian Sambo Federation, Senior Coach of the Russian national team, Honoured Coach of the USSR and Russia, Honoured Worker of Physical Culture of the Russian Federation Yuri Fedorovich Borisochkin celebrated his 70th anniversary on July, 7.
Dear Yuri Fedorovich, please, accept our heartiest congratulations! We wish you good health, pep, long life, success, happiness, good luck and all the best!
The press service of the Russian Sambo Federation informs that the Sambo magazine was published especially for the anniversary of the senior coach of the women's national team of Russia. Friends, relatives, colleagues and students shared their stories about Yuri Fedorovich and expressed their warmest wishes! We have posted the issue of the magazine in electronic form, so that everyone can read interviews and notes about this wonderful person!