10 quick facts about Mongolian Sumiya Dorjsuren, silver medalist in the judo tournament in Rio and three-time world SAMBO champion
Personalities
9 August 2016
Sergei Grishin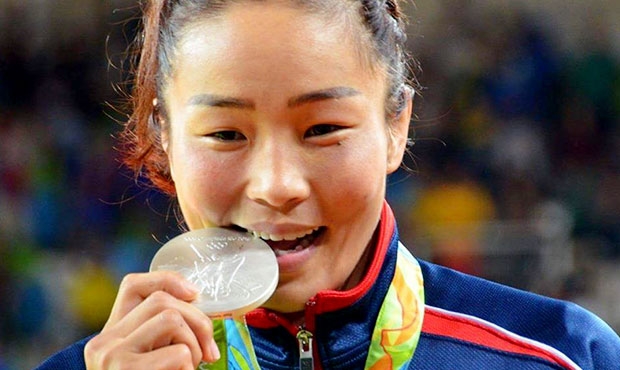 Mongolian Sumiya Dorjsuren won a silver medal yesterday in the judo tournament at the XXXI Olympic Games in Rio in the 57 kg weight class. It's worth noting that Sumiya's silver was Mongolia's first medal at the Rio Games.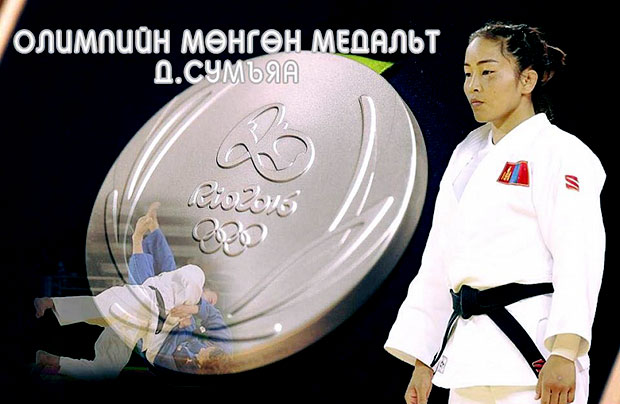 Sumiya is three-time world SAMBO champion, with a track record of gold medals in the main SAMBO tournaments of 2012, 2013 and 2014. Congratulations to Sumiya and her family and friends from the whole SAMBO family. We're waiting eagerly for her return from the Rio tatami to the world SAMBO mat in Sofia, where the World SAMBO Championships will be held this year. While we're waiting, here are 10 quick facts about our heroine for you to enjoy.
About the reasons for success of Mongolian judo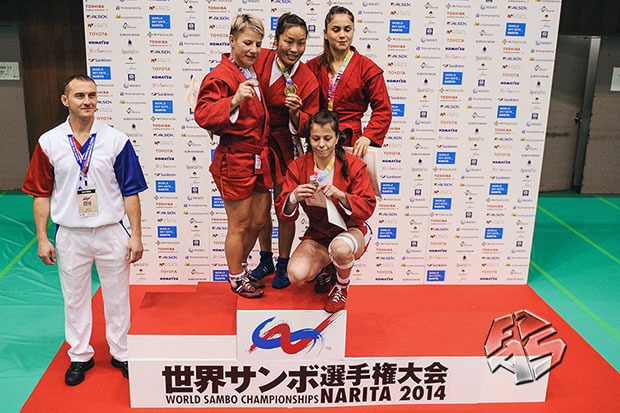 Strong people have lived here from time immemorial. Mongolia is a strong nation, and we're really keen on judo.
About her gold medal in the 2014 World SAMBO Championships in Narita, Japan
Sumiya Dorjsuren defeated Russian sambist Tatyana Zenchenko in the final of the 2014 World SAMBO Championships. You can see it all right here.

About her coach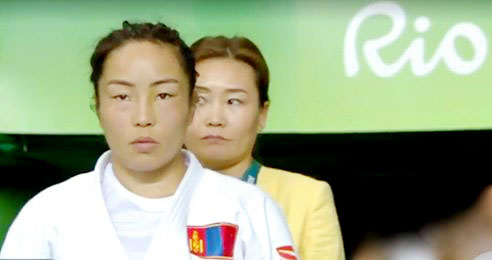 Sumiya's coach is Khishigbat Erdenet-Od, who is also a sambist. Khishigbat is a five-time world SAMBO champion. She seconded her student on the Olympic mat in Rio as well.
About beating 2012 Olympic champion Kaori Matsumoto in the semi-final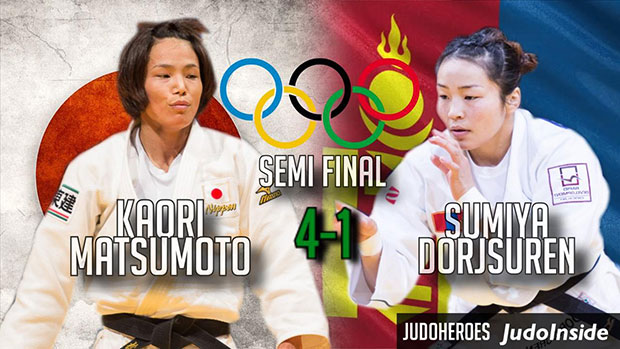 Sumiya needed only 24 seconds and a great over the back throw from the knee to defeat Kaori Matsumoto, champion of the 2012 Olympics in London, in the semi-final of the 2016 Games. It's interesting to note that before this fight in Rio, the score of their head-to-head matches was 4:1 in favor of her Japanese opponent. 
About her world ranking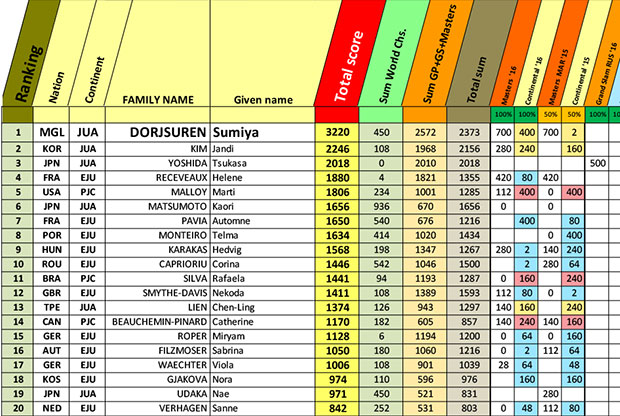 Sumiya arrived in Rio with the rank of leader in the world ranking of the International Judo Federation. It's worth noting that, after defeating her in the final Olympic tournament in Rio, Brazilian Mariana Silva is only eleventh in the table of ranks (1,441 points), while Sumiya's score is 3,220. There are a total of 211 judokas in the ranking of this weight class.
About her prize in Rio
As in previous competitions, each Mongolian athlete will receive 120 million Tughrik (MNT — the Mongolian currency) in prize money from the Government of Mongolia for a gold medal in the 2016 Olympic Games in Rio. In addition, they will receive 60 million MNT for a silver, and 30 million MNT for a bronze medal. So, thanks to her Olympic medal, Sumiya will be 28,000 dollars richer.
About physical fitness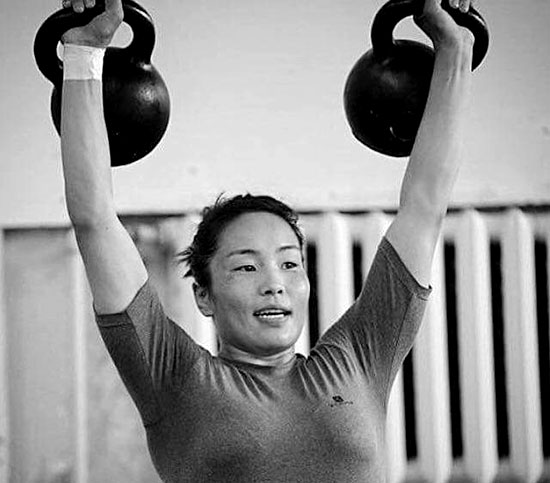 There's no need for words, we'll just leave this photo of Sumiya here.
About her family
The future silver medalist of the Rio Games was born in the province (aimag) of Uvs in northwest Mongolia. The country's largest lakes are located in this region, but now it will be famous as the home of an Olympic medalist.  Sumiya is the eldest child of a family of six children — she has a brother and 4 sisters.
About titles and regalia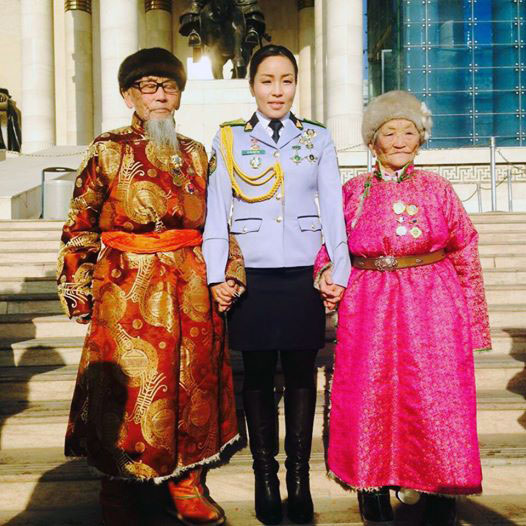 Sumiya Dorjsuren is an honored athlete of Mongolia, and in her spare time she's a border services officer.
About her friends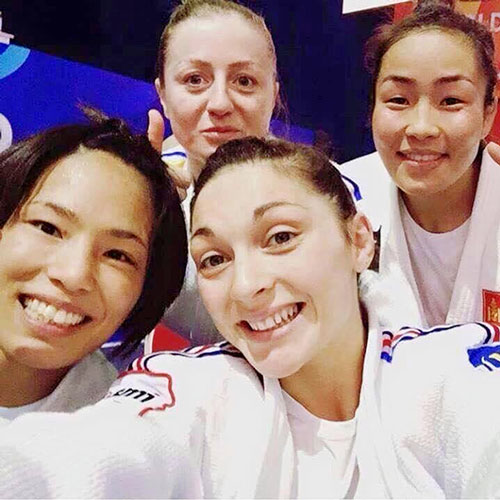 We have great relations with all athletes. Not just with judokas, but sambists as well. By the way, SAMBO is very popular here, just like in Russia.
Prepared from information of the Russian regional news feed BezFormata http://bezformata.ru/, the judoinside portal http://www.judoinside.com, the Asia Russia Daily Internet magazine http://asiarussia.ru/, and Sumiya Dorjsuren's Facebook page at https://www.facebook.com/