Aleksandr Pushnitsa: «Self-control – is the most important quality for everyone but the more for an athlete»
Competitions
18 February 2013
Sergei Grishin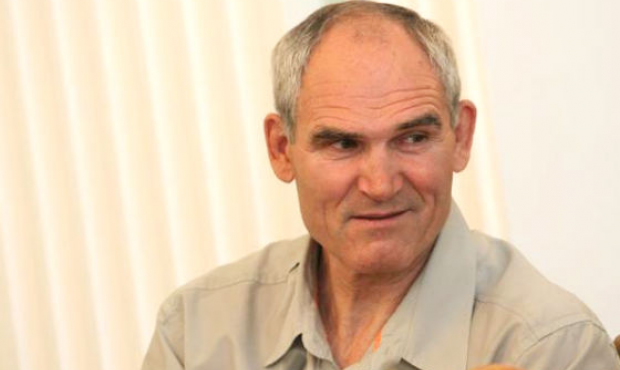 Aleksandr Pushnitsa – the nine-time USSR champion, seven-time Russian champion, two-time European champion, three-time world champion, European champion among veterans, Honored Master of Sports, honorary citizen of Omsk (Russia).
How did it all begin?
Aleksandr Pushnitsa started engaging in SAMBO rather late – at the age of 19 while serving in the army. "Why SAMBO?" – once he was asked in an interview, – "It happened by the will of fate. In childhood I read a book about SAMBO. To tell you the truth, I didn't understand a lot: "to conduct a painful hold", "the rival surrendered", "shouted: "It hurts!"... And I got interested in it. But what SAMBO sport is – remained full of suspense, and I decided to learn more about it."
Things that are important in sports
"I am often asked what necessary for children to rise as brightly as you did is. Self-control – is the most important quality for everyone but the more for an athlete. If a person sets a goal and a task, he has to accomplish it regardless of the situation and prevailing circumstances. He is responsible for it. Of course there is a coach and something else. But in any way everything depends on the athlete. When the goal is set and accomplished, you don't notice any difficulties."
The motto of the Champion
"You should be the winner both in sports and in life".
On little things
"To achieve your goal, to win you need to consider everything, there are no little things in life".
On SAMBO
I am sure that those who put through the school of SAMBO will never do a mischief to anybody, hurt their neighbours, commit a treachery.
Legendary SAMBO practitioner – is Inspector of the Criminal Investigation Department
There is an interesting fact in the professional career of Aleksandr Pushnitsa – he worked as an Inspector of the Criminal Investigation Department. We remind that at that time SAMBO was mandatory and respected sport in the Criminal Investigation Department.
A book about the Hero
In 2005 in Omsk the novel "Undercut at a Steps Pace" by Vladilen Lech was published where you can find a lively and detailed description of the fate of this interesting man.
After reading some Chapters of the book dedicated to his amazing athletic career, Aleksandr Pushnitsa wrote on the first page of the manuscript: "I approve, it's really cool!".
Life after sport
Aleksandr finished his sporting career rather late by sport's standards, at the age of 39. He stayed coaching and then found out his own Club where young SAMBO practitioners are trained now. However veterans of sports also attend the Club, to play football or volleyball, or just to talk in a warm and friendly atmosphere. "It's one of the goals of the club: not to let veterans of sports forget that they are people who treat engaging in sports as the best time of their lives" – comments on Aleksandr Pushnitsa on his club.
There is also a competition named by the honoured master – Tournament for the prizes of Aleksandr Pushnitsa annually attracts the strongest SAMBO practitioners of Russia and the world in Omsk.
That's our story about the legendary SAMBO practitioner and great person whose life – is an example of devotion, especially to himself and then, and the cause of his life – SAMBO.
Following the sites: http://www.people.su; http://www.nashomsk55.ru; http://sportcompass.ru; http://samboslava.ru