Andrei VANKIN: "I Believe That a Blind Person Needs to Master Self-Defense Techniques"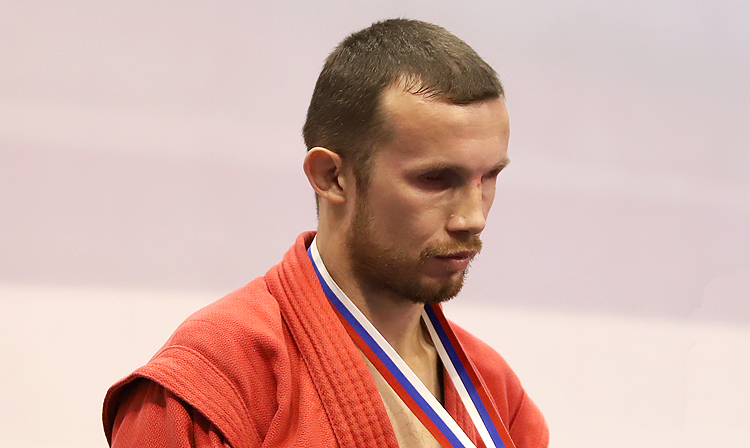 Andrei Vankin was born in 1982 in the Ulyanovsk Oblast with a congenital vision disorder. By the age of 19, Andrei grew totally blind. Today he is a professional massage therapist, and in November 2019 he has become the silver medalist of the Championships of Russia in SAMBO for the Blind, in the up to 62 kg weight category.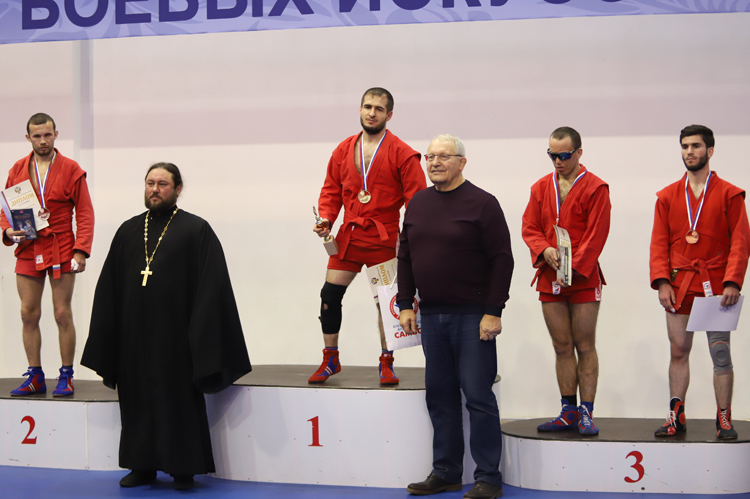 Andrei started doing martial arts in 2004. At that time, the chief reason was to become strong enough in order to be able to fend for himself. Then, with the beginning of competitive activities, Andrei managed to join the Paralympic judo team.
'In 2012, I was offered to take part in SAMBO competitions at the "Overcoming" tournament, which was organized by the member of the FIAS Commission on Athletes with Disabilities Roman Novikov with the support of the Moscow SAMBO Federation. Several times I competed at the SAMBO tournaments, yet I couldn't grasp or get a proper feel of this martial art,' admits Andrei Vankin. 'In 2017, I performed at the 1st Championships of Russia in SAMBO for the Blind. Then I lost, dropped out in the very first cycle.'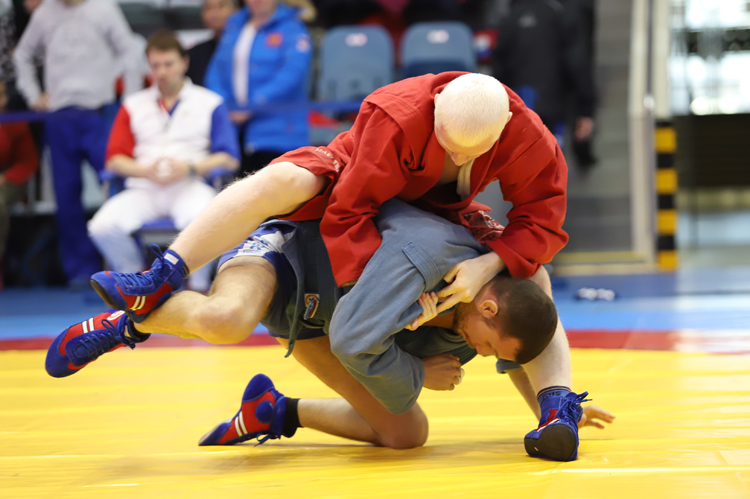 According to the athlete, this time he was preparing in advance for the 2019 Championships of Russia.
'I began my preparations as early as in May. My SAMBO coach Damir Khuzhayev showed me those techniques that are forbidden by the rules in judo but are allowed in SAMBO. Then I attended the training sessions of sambists and sparred with them, honing the technique. Sad to say, I failed to carry into effect all those things that I had been working on, that I was wishing to demonstrate. And this was the reason to start training with renewed energy. I need to improve my technique up to the level when I could say, let my opponent do what they are able to, and I will do what I want,' shares Vankin. 'This, of course, is my ultimate goal, the Master's level. But this is exactly what one needs to strive for. The versatility of martial arts has always been important to me. So that the technique practiced on the mat could also be suitable in cases when all of a sudden you need to use it outside the gym.'
Once Andrey had a serious conflict with his neighbor. He succeeded to resolve it peacefully, but the athlete had the question: which of the techniques that he gained in judo training could provide effective self-defense in a critical situation?
'Could you imagine my disappointment when I came to realize that very little from what I had learned in the gym would be suitable in that situation. I don't see, but he sees, and he's 30 kilograms heavier than me, if not more. At that time, I almost quit judo training,' recalls Andrei Vankin. 'Ten years have passed since that occasion. I didn't quit judo, but as soon as I got acquainted with SAMBO, I found for myself that versatile kind of martial art that met what I imagined to be my ideal option. I believe that a blind person needs to master the self-defense techniques, and in a conflict situation that could not be avoided, one ought to be able to stand up for oneself and not be a whipping boy. I asked many people for their opinion on SAMBO and I heard from almost everyone that this sport was more dynamic, more democratic, and more practical when it comes to real life.'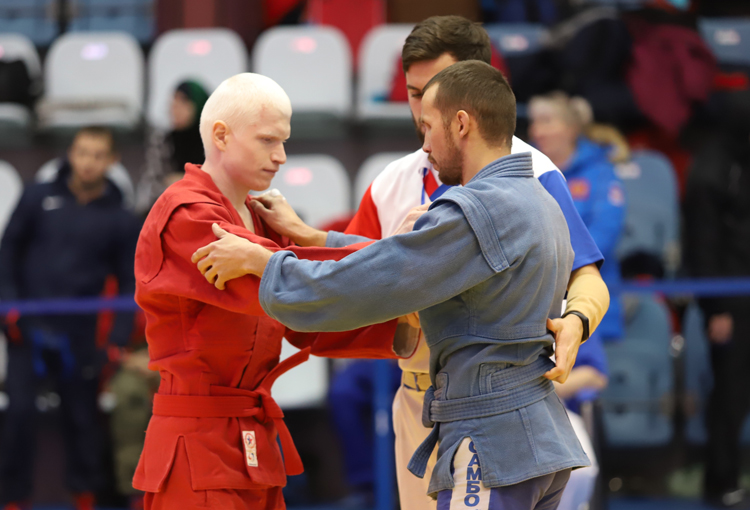 As we talk, Andrey recalls the origins of SAMBO, the history of its inception.
'It is difficult for us to imagine the period when SAMBO was born. Back then, there was very little information available to all on the whole, not to mention such things as the absence of the Internet. And the times were pretty hard, too: the revolution, World War II, the postwar years. Tremendous work was done by talented coaches and athletes, and the result was such wrestling as SAMBO. I have great respect for all types of martial arts, each having its own peculiarities, yet my attitude to SAMBO is a very special one,' smiles Vankin.
The athlete emphasizes that today truly favorable conditions are being created for the blind sambists.
'I am grateful to Roman Novikov for taking up such a difficult task, the development of SAMBO among people with visual impairments. Because he seeks to make this wonderful sport accessible to athletes with visual impairments. About 10-15 years ago it was hard to imagine that a blind person could be accepted into a regular sports club or SAMBO club. This, probably, was possible, although it completely depended on an individual coach and their willingness to take risks. Thanks to Roman, his efforts, thanks to the guys performing with demonstrations, the doors to SAMBO for athletes with visual impairments open wider,' claimed Andrei Vankin.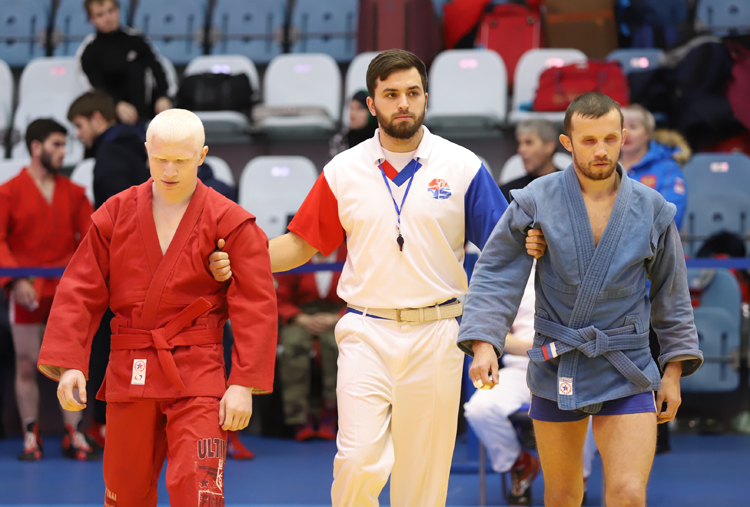 He also told about other athletes who went in for martial arts against all odds.
'Recently I met some truly amazing people. Coach Andrei Ch. and his trainee, Kirill. They are engaged in the classic, Graeco-Roman wrestling. Kirill is a hearing impaired athlete. He is a winner of the European Youth Championship. He studied at a comprehensive school and reads lips, just like in "The Hammer" film', tells Andrei. 'And the other day I met Denis L., he is a medalist in international taekwondo competitions among athletes with cerebral palsy. Why am I saying all this? Many thanks to you, coaches, for your responsiveness, for the fact that you do not refuse guys like us, with impaired hearing, vision, with cerebral palsy, with lesions of the musculoskeletal system. For giving us an opportunity to fulfill ourselves!'