Anna Kharitonova: SAMBO festival in Colombia is in a full swing
Кaleidoscope
2 August 2013
Sergei Grishin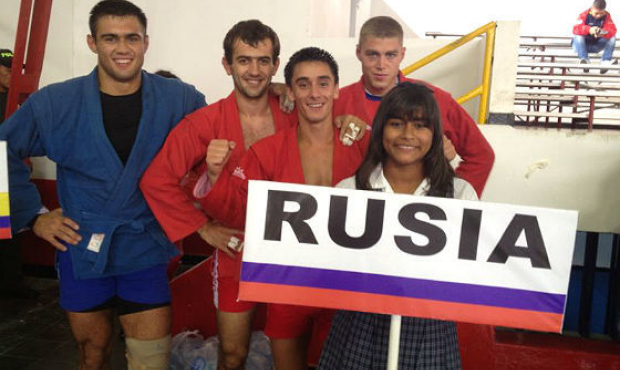 The World Games in Colombia - is in full swing, and in the Colombian city of Buga, where our team moved from Cali yesterday, it's SAMBO time. This is what I will tell you in my diary from Colombia today.
Yesterday we had a more cultural program, which is now replaced by the sports program. The purpose of our visit to Colombia - present SAMBO at the World Games. To this we have 2 days in Buga - August 1 and 2.
The morning of our first work day in Colombia starts with demonstrations. We have prepared colorful and spectacular events that the audience greeted with enthusiasm.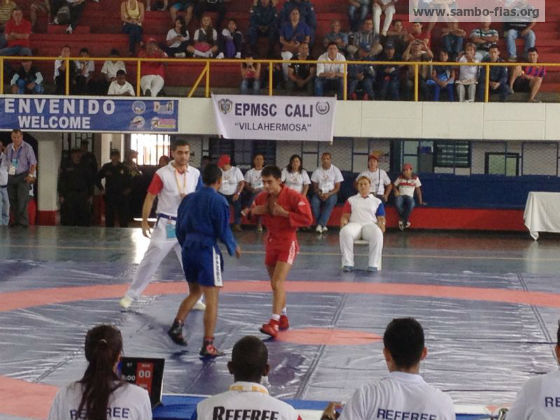 Then - the preliminary rounds. Today I am fighting in the weight category 52 kg, Igor Begler in 57 kg and Nikita Kletskov. Nikita organizers asked to perform in two weight categories - 68 and 74 kg. On him today - a double burden and a double responsibility.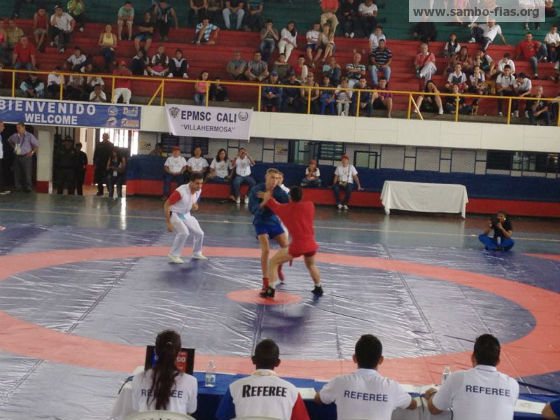 Here are the athletes of three teams - Russia, Venezuela and Colombia. Venezuelan athletes have always been very strong, and Colombians adds greatly in recent times. So it wasn't easy for us, but, nevertheless we won all our preliminary fights today.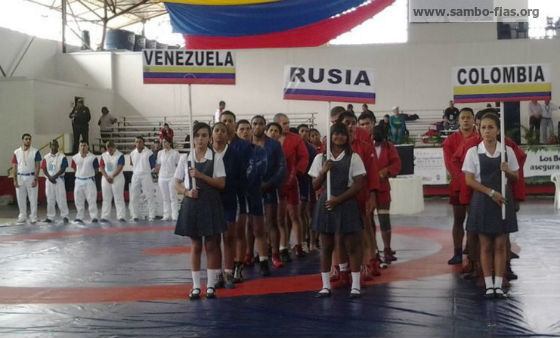 The fight goes on "circular" system and the two winners meet in the evening to determine the strongest. The Colombian sambist waiting for me in the final and the guys had to hold their final battle against the Venezuelan sambists.
And now - on the evening part of event. The audience greeted us very well, it is clear that they understand SAMBO and they supported their athletes, as well as us, not only emotionally, but also very competent, with the knowledge of the martial arts.
Igor Begler won his final fight with arm lock on hand. Nikita Kletskov also applies an arm lock, and in his second final fight won on points. And in order to keep up with them I am also apply a submission move and due to this I won.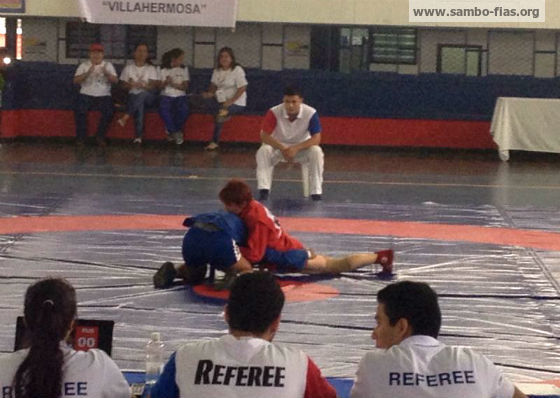 I called home to tell my husband about the victory. Igor asks "Submission move? Well, I hope a leg lock?" I answer and I felt that response disappoint him: "No, on the arm." Point is that arm locks was always my favorite technique both in judo and SAMBO, but not so long ago, I began to study leg locks. And the result was not long in coming. My final struggle with the Belarusian at the Universiade in Kazan, I won precisely with the submission move on the leg. But here, in Colombia it did not work out.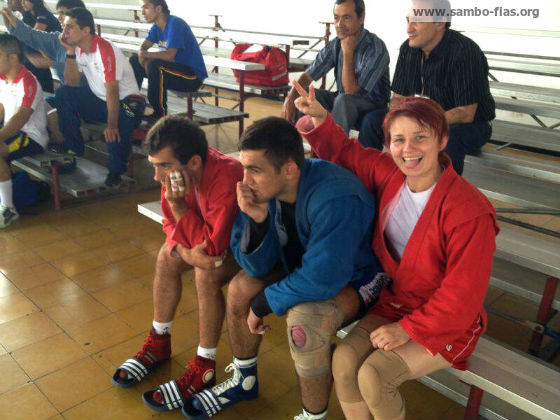 That's how we ended our triumph today in Colombia. Soon, our colleagues join the fight.
But more on this see my blog tomorrow!
Yours Anna Kharitonova