Anti-doping tests: flexible and unpredictable
Anti-doping
3 April 2014
Sergei Grishin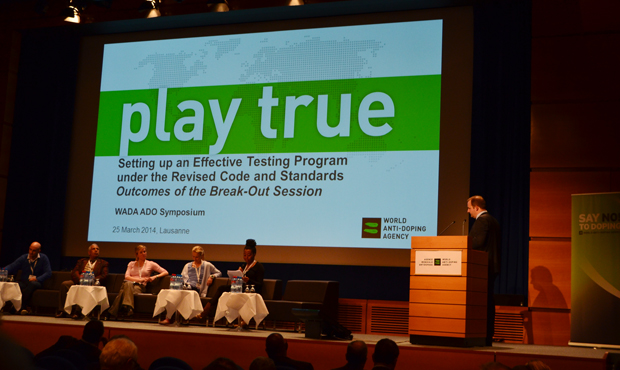 The transition from quantity to quality – that is how the leitmotif of future changes in the World Anti-Doping Code can be expressed. For two days, from 25 to 26 of March, more than 340 participants from around the world discussed work nuances for fair play and sports without doping in Lausanne. Aleksandrs Leschinskis, Head of the FIAS Anti-Doping Commission, shared his impressions on the event with our website.
He said that since January 1, 2015 some changes in the World Anti-Doping Code are expected to come into force. Mainly they are developed not to spend as many athletes' checks as possible, but use analysis tools and take samples pointwise.
– Doping tests will be focused not on quantity but on quality. This means that risks of doping will be assessed and the area showing greater risks will be subject to more checks. This approach is called "intelligent testing", – comments on the changes Aleksandrs Leschinskis.
According to experts of the World Anti-Doping Agency (WADA), the adoption and implementation of these rules will make it easy to put them into practice and achieve goals set. In addition, the new program combines such principles as flexibility, proportionality and unpredictability.
– During the symposium, I had a lot of meetings with representatives of various organisations. I managed to discuss the business issues, for example, who in SAMBO will be included in the number of athletes of the national level, and who – of the international one. And, of course, we have worked out some topics of interaction for the future, – continues Aleksandrs Leschinskis. – And the main thing that inspired me and all the other participants is the desire of people to move together to the clear sports and work actively for it. I remember the first symposia were held with the participation of about 30 people. Now we have 340, which means that more and more people get this enthusiasm – sports without doping.
This work, which seems to be invisible from the outside, allows you to save the spirit of sports in its original form. It is the spirit of sports that constitutes the essence of the Olympic movement– the movement which SAMBO has been seeking to.