Anton KONOVALOV: "The size of the prize money at the FIAS President's Cup amazed everyone"
Personalities
24 August 2021
Anton Orlov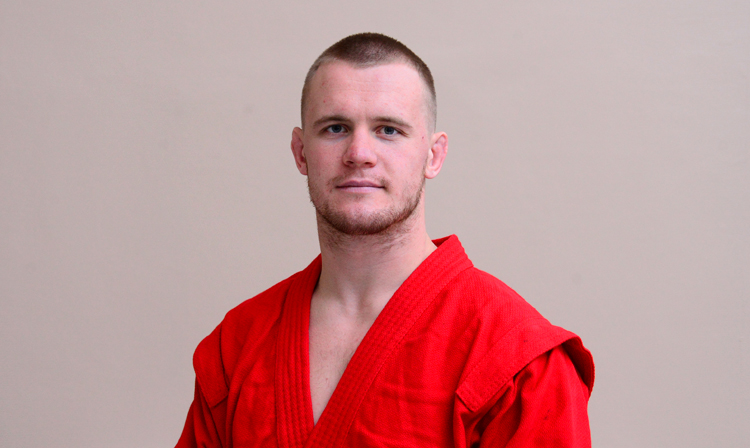 Russian sambist Anton Konovalov won a gold medal in the weight category up to 98 kg at the FIAS President's SAMBO Cup, held in St. Petersburg. In an interview with the FIAS website, the athlete spoke about his preparation for the tournament, tactics for the final match and the importance of the prize fund for athletes.
Anton, what was your motivation and how did you manage to win?
– For me, the most important motivation is the fact that I was born in a large family. And since I am the eldest child, I have a special responsibility – I have to set an example.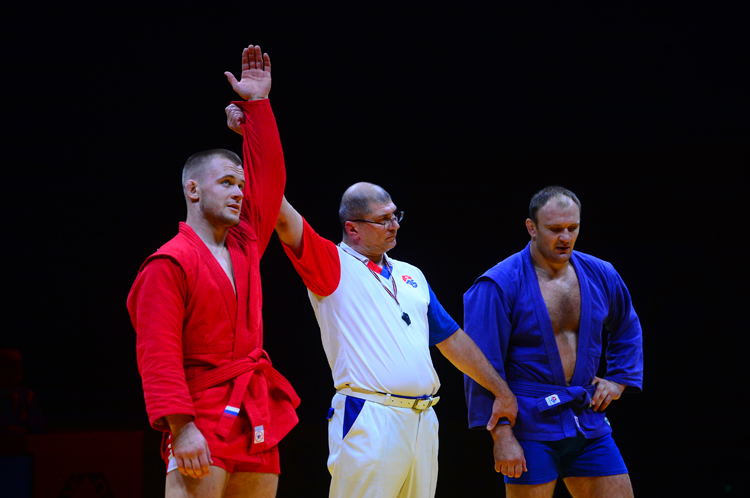 Today you defeated athletes from Armenia and Uzbekistan, and then in the final – the titled Belarusian sambist Andrey Kazusenok, making two effective throws and a painful hold. How did you manage it?
– Andrey Kazusenok is a legendary athlete who has managed to achieve outstanding success in various martial arts. In SAMBO, he is not only a multiple world and European champion, he is still the current world champion. This is the person for the fights with whom others prepare very seriously, carefully study the peculiarities of his struggle, and seriously tune in. And in this sense, I was no exception.
So it was largely a tactical victory?
– Yes, in many respects it is tactical. Together with our personal trainer and the coaches of the Russian national team, we have built a strategy. As you can see, it worked.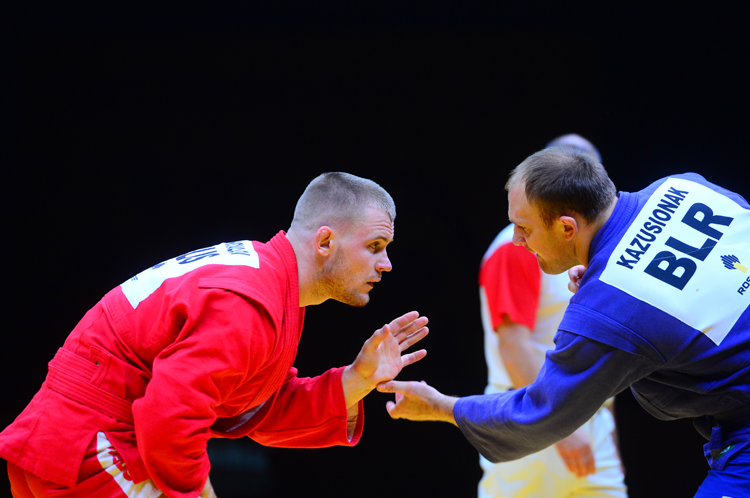 And what was it?
– First of all, it was necessary to minimize the risks. The task is to choose an uncomfortable fighting style for Andrey. Since we are talking about professional sports, sports of the highest achievements, it is important to take into account all the details, every little thing. You can train, plow in, perfect throws, but if you suddenly made a mistake for some reason and, for example, violated the regime before the competition or made some other mistake, then everything is gone. Everything should work like clockwork. Therefore, all factors had to be taken into account both during the fight itself and in preparation for it.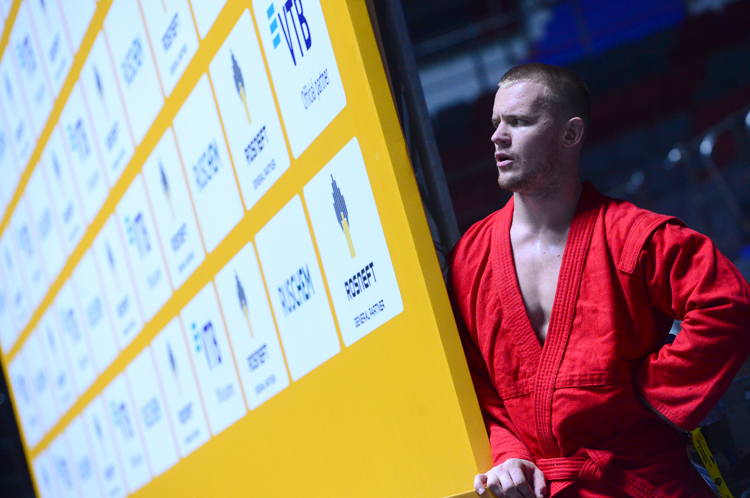 Did the money prize for winning the tournament add motivation to the athletes and to you personally?
– In July I had an physical fitness cycle. But when, in early August, my physical fitness coach found out about the size of the prize fund at this tournament, he insisted on temporarily stopping classes and switching to sambo training (laughs). In fact, the size of the prize money at the FIAS President's Cup amazed everyone, and, of course, for many guys it was a great incentive. For me personally, it was more important to test my strength and capabilities, to understand what physical condition I am in, in order to come up in optimal shape to the main start of my life – the World SAMBO Championships, which will be held this year in Tashkent.
How will you celebrate?
– As a rule, I do not celebrate victories in any particular way, but I know that my family and friends, my parents and beloved wife will rejoice for me at home.