Ayub Fahimi: "Now I dream of performing in September in Vietnam at the Asian Beach Games-2016"
Personalities
29 May 2016
Sergei Grishin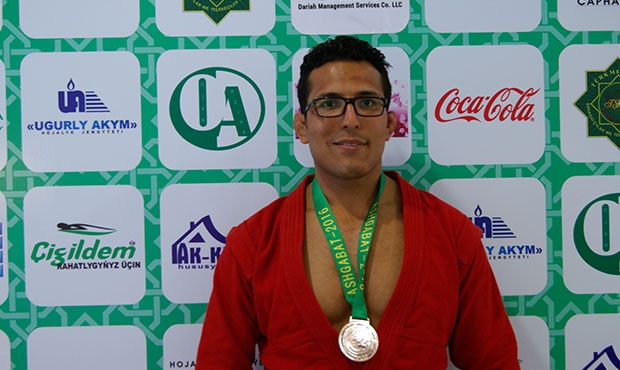 Bronze medalist of the Asian Sambo Championship-2016 in the weight category of 82 kg in combat sambo, Iranian sambo wrestler Ayub Fahimi in an interview for the FIAS's site spoke about the success of the Iranian team in the tournament, as well as his bronze award and the path that led to it in the course of the championship.
"Yesterday, our team, the Iranian national, won 2 bronze medals, today we have another 2 awards of the same level. It's pretty cool, but first about myself. I feel a bit unfortunate, in any case, today. I lost my bout for the finals 3 seconds before the end of the meeting, and this while I was leading, it is very disappointing. But yesterday our guys fought very well, they are great. We are still young and don't have a lot of experience but we try very hard, and most importantly, we like sambo.
In my first fight today with a wrestler from Uzbekistan I won 2 points. Of course, it made me happy because he was very strong, Uzbek sambo athletes are good fighters. To me this victory means a lot and it was a good fight. Ah, if it hadn't been for those unfortunate 3 seconds in the next meeting I might have been in the finals. But ... this is sambo, this is the beauty of this fighting.
It was my first start at a continental sambo championship. Now the dream is to perform in September in Vietnam at the Asian Beach Games-2016. We are now preparing a lot to win a medal for ourselves and our country".