Safety of the SAMBO athletes is one from the key policies of FIAS
Anti-doping
13 August 2016
Sergei Grishin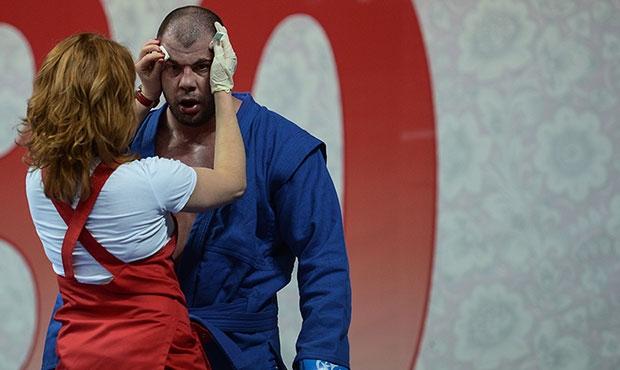 The health of SAMBO athletes and an effective prevention of their injuries is one of the essential key policies of the FIAS Medical and Anti-Doping Commission, whose goal is to prepare the safest environment for them. This important matter led to the creation of one and half year monitoring programme, which evaluated the influence of current competitions rules and regulations in case of athletes' health and prevention. " I am glad to announce that we did not monitor any injury which had fatal consequences to the athletes' health and it confirmed us the main aim of the SAMBO sport – to protect ourselves and our loved ones" said Chairman of FIAS Medical and Anti-Doping Commission Mr. Aleksandrs Lescinskis.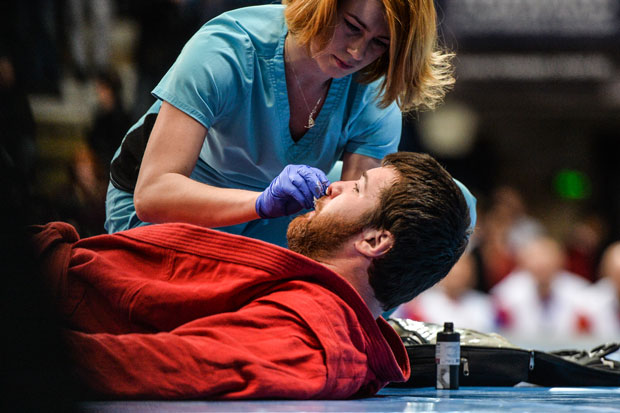 Photo: Source – www.sambo-fias.com (World Cup in Moscow 2016)
The results of the measurements were monitored at the 11 major FIAS events by the FIAS Medical and Anti-Doping Commission in collaboration with the medical and paramedical staff in order to identify and recognize a type and location of the athletes' injuries. Furthermore, FIAS created special Injury Report Form to be able to collect the required data regarding the nature of the injuries based on the comprehensive study of the Faculty of Physical Education "Injuries in martial arts and combat sports" published on November 14th, 2008 by the University of Rzeszov, Poland The FIAS Injury Report is divided into two segments: Type of Injuries and Type of Medical Care.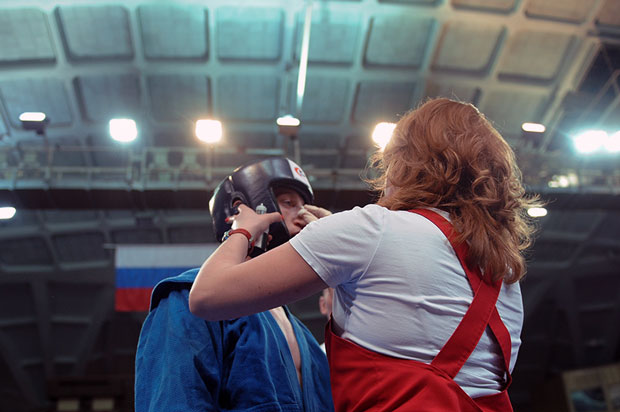 The whole monitoring programme covered 2716 SAMBO athletes, with the 181 (6.66%) participants, who received medical treatment directly at the event, and 21 athletes, who were required to be transferred to the hospital for the further examination. The FIAS Medical and Anti-Doping Commission noted the variable percentage of athletes' injuries depending on the SAMBO disclipline. The major percentage of injured athletes was noted in the Sport SAMBO discipline, but this percentage was infuenced by the fact that three fourth of the athletes are competing in this discipline. The data collected from the FIAS Injury Report Form was able to show that the most frequent injuries were located on elbow joint and knee ligament, with contusion being the second most prevalent type.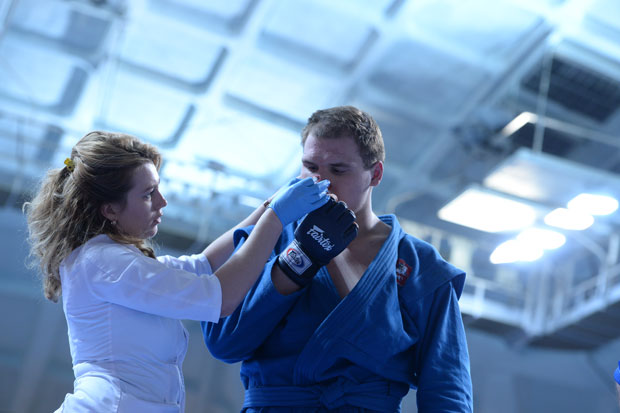 The data collected with the FIAS Injury Report Form will be used for the modification of Medical Guideline for FIAS event organizers, as well as for the purpose of advising FIAS Technical Commission in order to evaluate the safety of the athletes linked to the FIAS competition rules and regulations.