Azerbaijan SAMBO Championships were held in Baku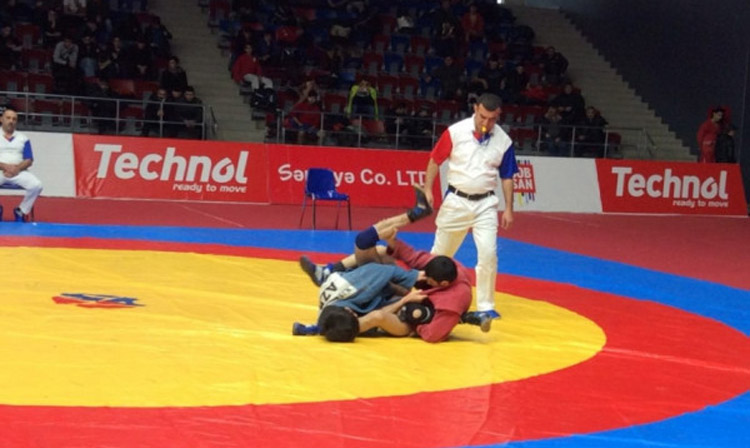 The Azerbaijan National SAMBO Championships were held on March 27-28 in Baku. The tournament, organized by the Azerbaijan SAMBO Federation, was held in new weight categories. Competitions were held among youth, juniors and adults.
"Since the beginning of this year, new weight categories have been operating - there are fewer of them, and this naturally creates a basis for increasing competition among athletes," said President of the Azerbaijan SAMBO Federation Jeyhun Mammadov in his speech at the national championships.
The tournament became a qualifier for the national team. Sambists who became winners in their weight categories received the opportunity to take part in the Youth and European SAMBO Championships, which are scheduled for May in Cyprus.
Winners of the Azerbaijan SAMBO Championships 2021
Youth (M)
53 kg - BABAEV Sahib
58 kg - YAKUBOV Mohammed
64 kg - ABYSHOV Dilaver
71 kg - IBRAGIMOV Togrul
79 kg - KHALILOV Ruslan
85 kg - KYAZIMOV Ravan
98 kg - AIDAMIROV Rasul
+98 kg - MAMEDOV Muhammad
Juniors (M)
58 kg - MAMEDLAS Nijat
64 kg - BAGIROV Elvin
71kg - KASYMOV Kamran
79 kg - MAMEDOV Agani
88 kg - ADILZADE Adil
98 kg - SAFIKHANOV Ruslan
+98 kg - SALMANOV Togrul
Men
58 kg - BAKSHYEV Eyvaz
64 kg - MAMEDOV Fuad
71 kg - Emil GASANOV
79 kg - ABDULLAEV Abdulla
88 kg - HUSEYNOV Jeyhun
98 kg - MAMEDOV Nizami
+98 kg - SAFARBEKOV Vasif