World Sambo Championship among Masters in Ashdod: emotions, impressions and events of the second day of competition
Competitions
25 October 2015
Sergei Grishin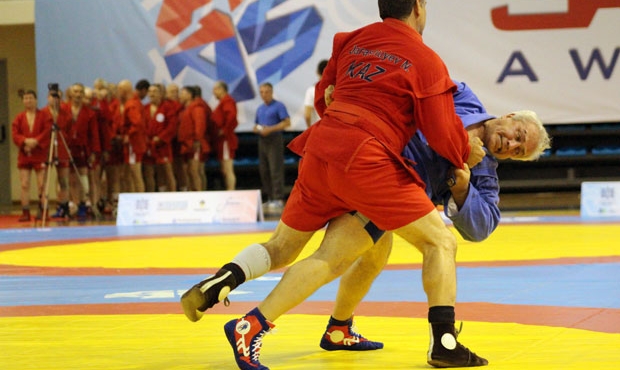 Alexei Davitashvili (Georgia) — gold medalist in the +100 kg weight category (40–44 years) — "A master tournament is every bit as good as a world championship"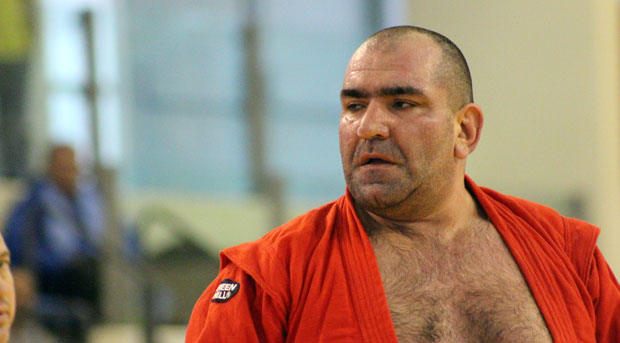 "This is the first time I've competed in a master championship. In 2010, I won a bronze medal at the World Championship in Uzbekistan, but I didn't compete in Sambo after that. I kept in shape by fighting in Georgian wrestling tournaments — Chidaoba — and I'm an 8-time national champion. In November, we'll be holding an absolute Chidaoba championship, where I'll try to win my 9th title. Today's victory has given me the confidence and emotions. Strong competition, interesting opponents — a master tournament is every bit as good as a regular world championship."
Nikolai Frolov (Russia) — bronze medalist in the 82 kg weight category (over 65 years) — excellent shape, and most importantly strength of spirit and character helped save a drowning child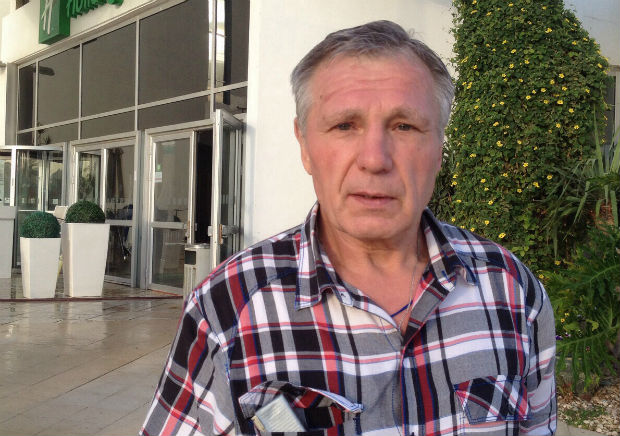 Yesterday evening, Nikolai and friends went to the beach. The Holiday Inn where all the championship participants were staying is right on the Mediterranean coast. The water was rough, and there were waves, and then suddenly cries for help from a drowning 10-year-old boy and a man. The locals ran to the shore, not knowing what to do, but Nikolai immediately rushed to help without hesitation. It was a long swim, with waves, wind and strength that mercilessly drained away with every stroke as the main enemies. Exhausted, and with great difficulty, Nikolai won this fight with the elements, something he is used to. Every day while training, he struggles with age, fatigue and pain in order to be in good shape at master tournaments. Medals are medals, but yesterday, Nikolai Frolov's conditioning and determination saved a child's life. Rescuers pulled the man who was with the boy ashore, but the man's heart gave out, and the paramedics couldn't save him. At the same time, they kept repeating excitedly: "Your Sambo wrestler is a hero, a warrior."
Ilya Uzun (Moldova) — silver medalist in the +100 kg weight category (45–49 years) — "This is our family, where we're all happy and comfortable"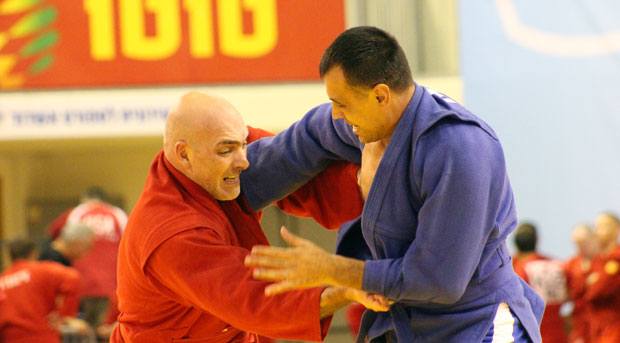 "I'm very grateful to the Israel Sambo Federation for outstanding organization of the championship. What does master Sambo mean to me? You know, it's our family, a big family, where we're all happy and comfortable. Each championship is special, with its own emotions and obstacles to overcome, but what's interesting is that as soon as the event ends, you start looking forward to the next one. What can I say about the final? My opponent was tougher and physically stronger than me, and to be honest, I couldn't even budge or throw him. But no matter. The incentive and motivation to move forward was there."
President of the Sambo Federation of Ukraine Vadym Rogach — "Master Sambo is a holy cause"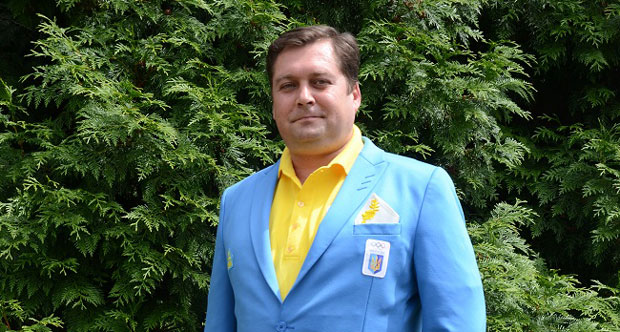 The Ukrainian Sambo team usually competes in all starts, and master Sambo is no exception. Our team of 22 athletes won 11 medals: 1 gold, 2 silver and 8 bronze. Our legendary Sambo wrestler Nikolai Koba was the champion. Here in Ashdod, he won his fifth title in a World Championship among Masters. Overall, I think that master Sambo is very important area of development. What can I say, each participant is a legend, a story. These are the people who have contributed to the development of our martial art in their own countries. Someone stops competing on the national team, and everyone forgets about him. But master Sambo is an opportunity to meet friends, an opportunity for a meeting of generations, and an opportunity to show the younger generation how to fight. You saw how beautiful and interesting the fights yesterday and today were here. We need master tournaments, and I hope we'll hold them and participate in them for many years to come. Every year we hold a national Sambo championship among masters in Ukraine. For us it's both important and a priority."