The Universiade Champion Anna Kharitonova on SAMBO at the World Games in Cali
Competitions
30 July 2013
Sergei Grishin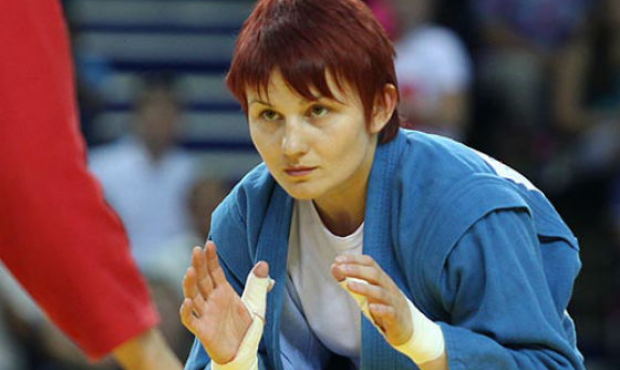 As early as in two days in Colombia SAMBO presentation starts as part of the World Games in Buga. The Russian Anna Kharitonova, the winner of the Universiade in Kazan, the European Champion 2013 told in an interview to the FIAS website when our SAMBO athletes set forth to Colombia, what their expectations are from the trip and what they have forgone for it.
As we have already reported at the World Games in Colombia, where SAMBO will be presented among additional sports, our combat sport will be presented by the following countries: the team of Russia as a country-founder of SAMBO, Venezuela, as the strongest Pan American team and Columbia as the host country of the Games.
According to Anna Kharitonova, the Russians will set forth to Cali, and then – to Buga, in two groups from Vnukovo Moscow airport as early as tomorrow. The young people will fly from Moscow by different flights, but will meet in Germany. There they'll join together and fly to Colombia as a united and friendly team.
There are five men and two representatives of the "weaker" sex in the Russian SAMBO group. One of them – is Anna Kharitonova. As the FIAS website managed to find out, Anna was going to take a rest for a couple of weeks after her "golden" triumph at the Universiade in Kazan. Traditionally, she takes a rest with her husband Igor Bystrov, the Russian honored coach, near the city of Yelets. There is a tourist center in 30 km from the Russian city, and near the city the lake is located, where pikes and chubs are found in abundance. It's there where Anna was going to take a rest, but she couldn't repulse the request of Yury Borisochkin, Chief Coach of the Russian SAMBO National Team. And now, if there is free time in Colombia, perhaps, Anna will manage to go fishing the local Arapaima – the largest freshwater fish in the world.
In Buga Anna and her colleagues will take part in numerous master classes, exhibition performances and SAMBO presentations. Anna promised to tell about all the adventures of SAMBO athletes in Colombia in her daily diaries and photo reports on the scene.
You'll manage to see photos and read the diary of Anna Kharitonova on the FIAS official website in coming days.
Natalia Yukhareva
www.sambo.sport