Champions on the third day of the Asian Sambo Championship in Kazakhstan talk about Uzbek plov, Kazakh beshbarmak, a father's tears, the joy of winning and much more
Competitions
14 December 2015
Sergei Grishin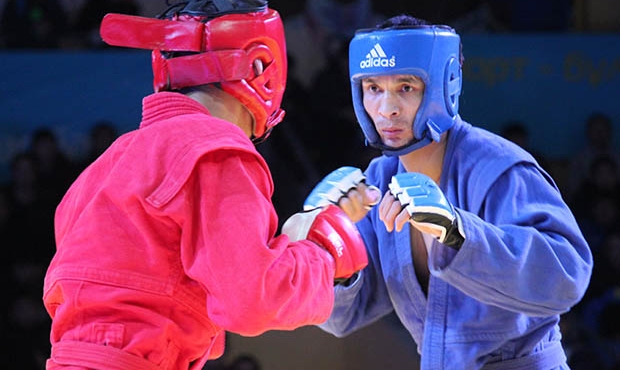 Shakhzod Tagiyev (Uzbekistan) — 52 kg, youth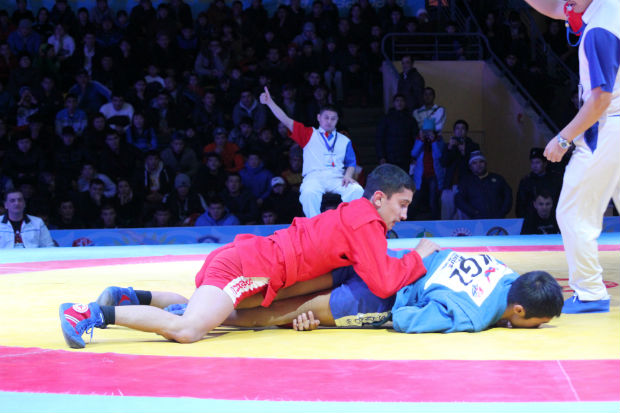 He won the first gold of the Asian Championship 2015 for Uzbekistan's national team.
"My opponent was very strong, and it was a hard fight. I was third in the World Youth Championship in Greece in 2013. I lost at the World Championship in Riga this year, which was really disappointing and frustrating. That's why me and my dad (he's my personal trainer) trained seriously for this tournament, and threw everything into it. I've already called my father to tell him I won. He congratulated me, was very pleased, and even cried with happiness. What I will say about the local food? Uzbek plov (pilaf) is tastier, but the beshbarmak here is great — better than ours."
Zafar Allabergenov (Uzbekistan) — 68 kg, Combat Sambo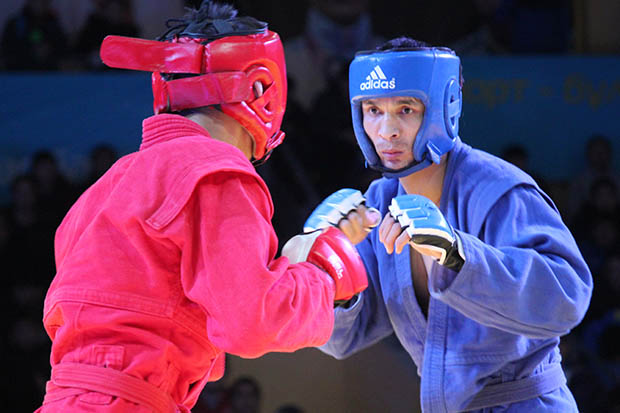 He came from behind to win with a painful arm lock. Quick as lightning, he flung out his arm and performed a perfect elbow lever, winning when many thought he couldn't win.
"I trained for this lock and knew I could perform it. I was just waiting for the right moment. I practiced this lock at training camps very patiently and for a long time, so I was sure of it. I was fifth at the World Championship in Morocco, and lost third place to an opponent from Turkmenistan. So after the defeat at the World Championship, today's victory is twice as gratifying. I'm proud and happy today, and I'm very grateful to my personal trainer, the team coaches and the President of the Sambo Federation of Uzbekistan. Thanks to their help, I became a champion of Asia. I liked Atyrau, the bridge is very beautiful, and remarkable that it joins Asia and Europe. It was really unusual to be in Asia, then cross the road and already be in Europe."
Bekadi Saymergenov (Kazakhstan) — 75 kg, youth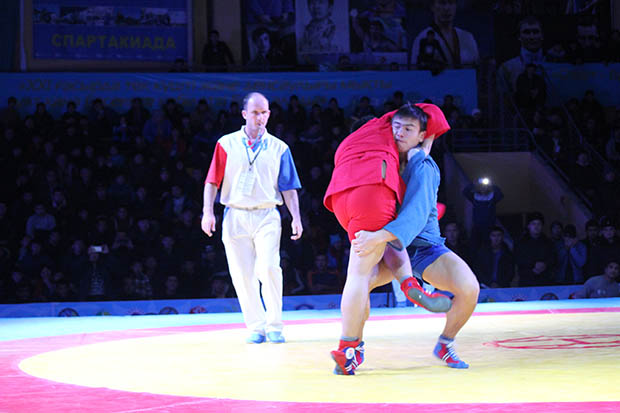 Bekadi Saymergenov needed on 17 seconds to defeat Malaysian Ding Lin Zhong in the final. A spectacular throw, Bekadi remains standing after it, the referee calls the throw a "win by fall", and Saymergenov wins a gold at the championship.
"It was a short fight, but I was really psyched up for it: the final is final, and you have to be ready. I'm glad I was able to win skillfully and beautifully. In 2016, I'll be fighting in a different age group, among juniors, and I'll be drafted at the championship in Kazakhstan to represent the country at the World Championship."
Jinwoo Lee (Korea) — 81 kg, youth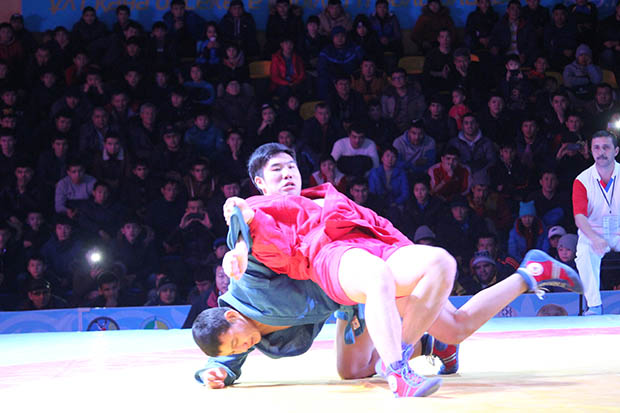 He won the first gold for the Korean national team with a very technical and spectacular final match.
"I'm really happy I won, happy that I managed to win the top award. I liked Atyrau, the beautiful country, the very welcoming and beautiful city, and the well organized championship. Next year's Asian Championship will be held in my country. I'm happy about that. Now I'll start to train for a home championship, and of course, I'm thinking about the World Championship too."
Raimbek Ashikbaev (Kazakhstan) — more than 87 kg, youth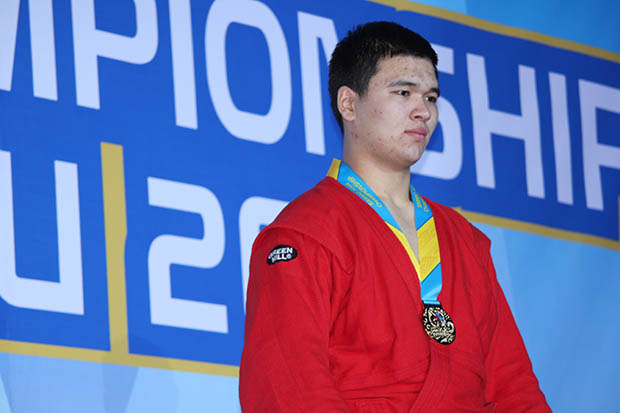 "It was really cool to win, I liked it. I trained really hard and seriously for a month. I also liked that I'm from Atyrau, so my parents and a lot of friends could come to the stadium and cheer me on and support me. It was great to fight for them too."