Epoune BATAMAG: "I'm Sure That Beach SAMBO Has Fine Prospects"
Personalities
9 July 2018
Aleksandr Solomahin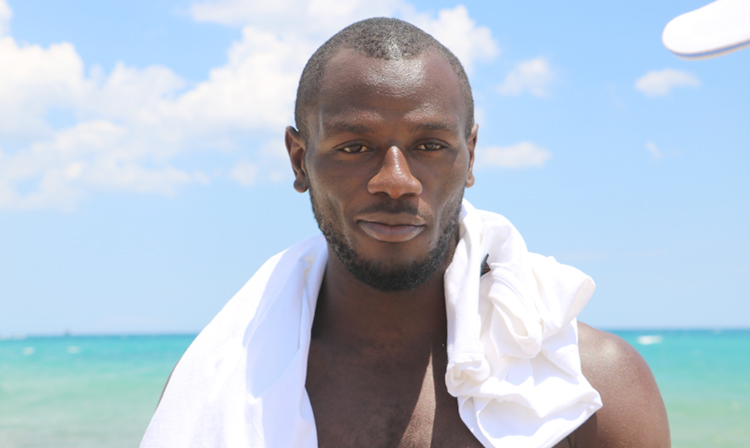 The Beach SAMBO tournament at the African Championships in Tunisia aroused great interest both from the participants and from the spectators who exchanged their deck chairs for seats in the forefront of these competitions. Cameroonian sambist Epoune Batamag did not take part in the competitions, yet he was actively supporting his teammates, and most importantly - shared his own outfit with them. In his interview to the FIAS website, he told why he did not get into the beach SAMBO team, how he gauges the prospects of this sport, and what he feels when the fans shout slogans with his name.
- How do you feel when the Cameroonian athletes go out to fight on the sand in the uniform marked with your name, and the support group shouts out your name for a slogan?
- Of course, it sounds agreeable, it even flatters me. Although we all understand that this is a joke (smiles).
- How do you regard beach SAMBO - as a kind of entertainment or as a sport?
- In my opinion, beach SAMBO is in many ways a show, an entertainment. Nevertheless, SAMBO on the sand is only slightly different from SAMBO on the mat, the principles are all the same.
- Why don't you participate in the beach SAMBO tournament of the African Championships?
- There's one other athlete of my weight category from the Cameroonian team who was chosen for this tournament, he specializes in sport SAMBO. Unlike him, I perform in combat SAMBO, so I did not get into the team.
- How do you gauge the prospects of beach SAMBO? Will it gain popularity owing to its entertainment value?
- I'm sure that beach SAMBO has fine prospects, as it can attract lots of people. The correct organization of the competitions is very important, though.
- Is there any special training in beach SAMBO in Cameroon?
- Let's not take into account the latest Championships of Africa, for then it was more like a demonstration performance of this sport. This time, we did prepare exactly for the beach SAMBO tournament. After African Championships we have a special seminar in the town of Kribi which is located on the coast, for purposefully practicing the SAMBO techniques on the sand.