The stage of the World Cup championship the "A. Astakhov's Memorial: Venezuela is in a highlight
Competitions
22 June 2013
Sergei Grishin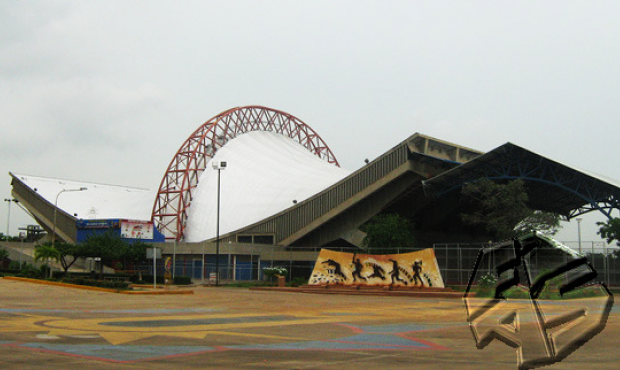 Hardly the dust settled after the Pan-American championship, held on the last week-end in Panama, when this is again in a highlight of the SAMBO community. From June 26 to July 1 in the city of Maracaibo, Venezuela will be held the "A. Astakhov's Memorial" – the third stage of the World Cup – 2013, the results of which will score up at year-end. SAMBO athletes from Venezuela, who won the Pan-American championship in team competition, now will try their strength with the masterful competitors from around the world. Will the SAMBO country of the South America be able to appropriately withstand the representatives from the other continents?
Last year the main competition for prises of the stage of the World Cup championship the "A. Astakhov's Memorial was between SAMBO athletes from Russia and Venezuela. Under the impressive support of the native tribunes the local sportsmen showed the high level of competition and really compete as an equal with the SAMBO founders. At that time the tense and spectacular opposition resulted in final win of the Russian athletes, but many Venezuelan SAMBO athletes added points to their savings.
There are no doubts that this time there will be serious competition for points. In 2013 will be held 7 stages of the World Cup championship, but the results only of 4 of them will be considered while defining the winners at the year-end. And the "A. Astakhov's Memorial" is in this "group of big four", and it means that any of the participants will do his best to gain as many points as possible.
The tournament will take place in the sports hall "Belisario Aponte", which is the usual place for the basketball matches of the local basketball team Zulia Pipers. However, the multifunctionality of this hall in Maracaibo allows holding here not only different kinds of sports competitions, but political and even religious events. There are no doubts that SAMBO Federation of Venezuela can use the opportunities of the well-equipped hall for holding of the "A. Astakhov's Memorial" on the highest possible level.
The personality of the sportsman whose name was given to the tournament is also the warranty that the competition will be well organised. Albert Astakhov, internationally certified referee, honored coacher of the Russian SAMBO Federation – is a man, who founded local SAMBO. Developing the combat sport in the South America, he was able not only to cultivate interest of SAMBO in many sportsmen, but he personally was very popular in sports circles of Venezuela. The tournament founded by him in 2009 became the Memorial under his name. And nowadays athletes all around the world consider it an honor to participate in the World Cup stage "A. Astakhov's Memorial".
Prepared by Alexander Solomakhin
www.sambo.sport