World Cup Stage for the Prizes of the President of the Republic of Kazakhstan Nursultan Nazarbayev: 
One Week before the Start
Competitions
15 January 2015
Sergei Grishin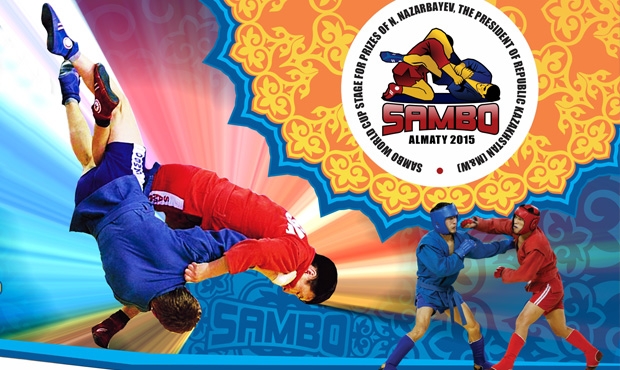 Only a week left before the World Cup Stage for the Prizes of the President of the Republic of Kazakhstan Nursultan Nazarbayev, which opens the world sambo season. Approximately 400 sportsmen from 23 countries have already confirmed their participation in this major international tournament. 
Within two days of competition, on January 24–25, they will determine the strongest among them at the Baluan Sholak Sport and Culture Palace in Almaty. The tournament has not yet begun, and the record in the number of participating countries is already broken. The last year's statistics shows that there were only 17 participating countries in 2014. However, we keep looking forward to major sports and organizational records. 
Last year, at the first sambo start in 2014 in Almaty, the national anthems of Kazakhstan and Russia were heard most often, however, several countries were able to make the soundtrack of the awarding ceremonies more diverse. The audience and participants of the competitions heard the anthem of Belarus twice, and the anthems of Mongolia, Kyrgyzstan and the USA — once each. Respectively, in the team event the Russian national team won the first prize in 2014, the second prize went to Kazakhstan, and sambo athletes from Belarus were the third.
The organizers spilled the beans, revealing the subject to be developed at the opening ceremony of the competitions. The common theme of the tournament opening will be celebration of 550 years of Kazakhstan nation-building. 
It should be noted that in 2014 the best athletes in Kazakhstan were awarded not only with golden medals but also with special cash prizes (USD 3,000). Belarusian athlete Andrey Kazusenok won in the "Tournament Discovery" category, Russian athlete Sergey Kiryukhin was awarded prize "For the Will to Win", and Arman Ospanov from Kazakhstan was awarded prize "For the Best Technique". Erbolat Baybaturov, a sambo athlete from Kazakhstan, was recognized the best sportsman of the 2014 tournament and took the grand prize — a car.
This year, the organizers keep to the last year's traditions. Thus, sambo athletes will fight not only for medals and cash prizes, some of them will leave the hall driving a brand new car.
The names of all prizetakers, medalists and winners of special prizes of the tournament will be known very soon. Follow the news on our website.