FIAS invites to join the 2023 #WhiteCard campaign anniversary this April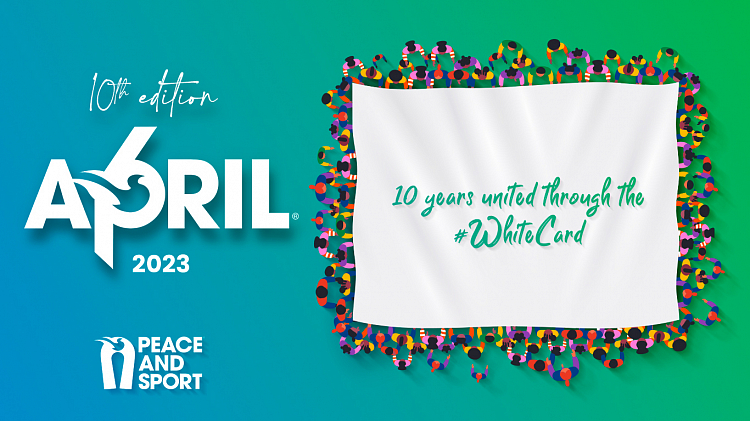 Sambists and the sports community, "Champions for Peace," and Tomas Bach have something in common. They are all usually participating in the #WhiteCard campaign, where we welcome you!
Over the years, the International SAMBO Federation and SAMBO unity supported the IDSDP and worldwide digital campaign #WhiteCard and celebrated the power of sport for a better world. The 10th anniversary of IDSDP allows taking stock of those actions and outlining future challenges and obstacles to be overcome to deploy the intentional use of sport for peace and development.
On 6th of April join the 2023 #WhiteCard campaign by:
1. Make a #WhiteCard flashback by sharing the best moments of previous IDSDP celebrations.
2. Participating in the TikTok #WhiteCard challenge, sharing a creative video (either you are an athlete, fan, or staff member) playing sport while holding a #WhiteCard to the tune of «Waka Waka» by Shakira.
3. Contributing to the #WhiteCard Lab by sharing peace-related content through sport using the hashtag #WhiteCard.
4. Organizing a giant #WhiteCard photo shoot, gathering as many participants as possible around a large white flag, and sharing it on social networks by mentioning @sambo_fias, @peaceandsport, and #WhiteCard.
5. Inviting your friend and partners to participate in the #WhiteCard campaign by publishing on your social media (or on the website, if you have) information about the International Day of Sport for Development and Peace and the #WhiteCard symbol.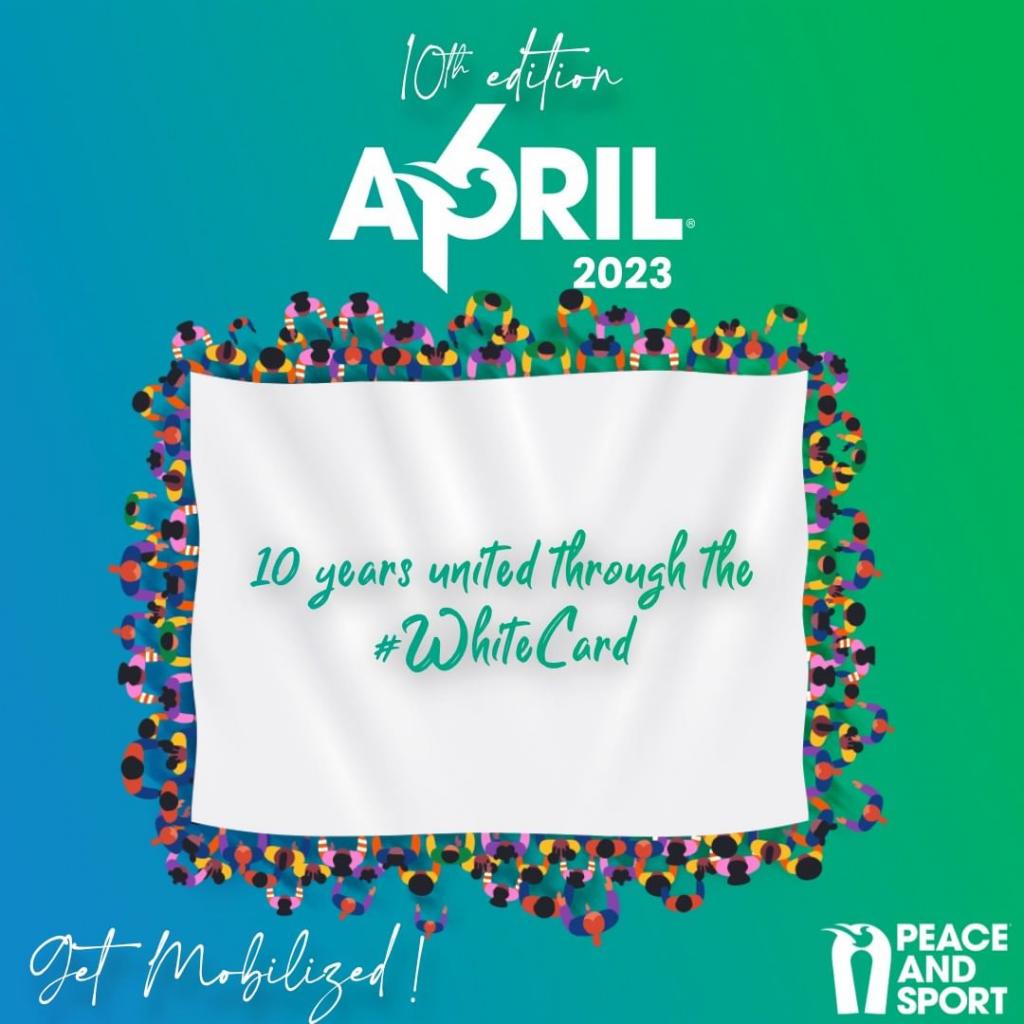 The International Day of Sport for Development and Peace (IDSDP), declared by the UN General Assembly with the support of the IOC in 2013, provides an annual occasion to celebrate the power of sport to drive social change, community development, encourage equity and inclusion and to foster peace and understanding between individuals, communities, and nations.
FIAS and Peace & Sport encourage all SAMBO community to mobilize for IDSDP by joining the #WhiteCard campaign around the theme "United through the #Whitecard".