FIAS invites sambists to the ITA monthly webinar "Athlete experiences of clean sport"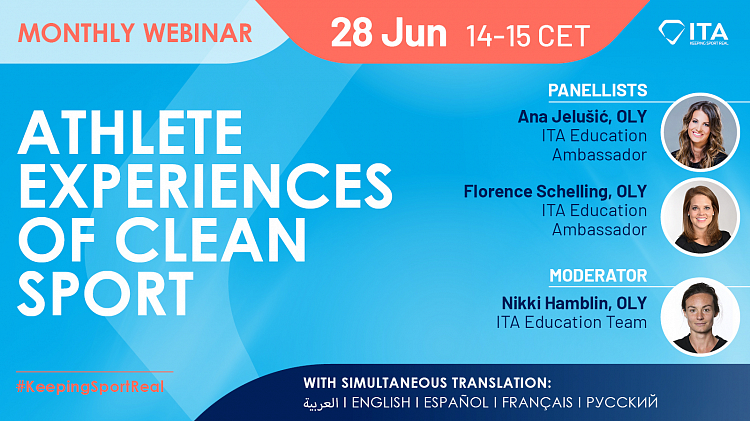 The International SAMBO Federation invites sambists to join the webinar of the International Testing Agency (ITA) "Athlete experiences of clean sport", which will be held on June 28.
If you want to learn more about other athletes' Anti-Doping experiences or what they found most rewarding or challenging in ensuring they fulfilled their Anti-Doping responsibilities - join ITA's monthly webinar this Wednesday! On 28 June, you can become a part of a conversation on clean sport with three Olympians who have significant experience in Anti-Doping as Athletes and Clean Sport Educators.
They will share some tips about what they, as athletes, wish they knew then that they know now and other things. If you have a question, the moderator will leave time for the panellists to answer your questions live at the end of the session.
As always, ITA is pleased to deliver these webinars in English with simultaneous translation to four additional languages – Arabic (العربية), Spanish (español), French (français), and Russian (русский).
Topic: Athlete experiences of clean sport
Registration link: REGISTRATION
Event date: Wednesday, 28 June, 14:00 – 15:00 CEST
Panellists:
Ana Jelušić OLY, ITA Education Ambassador
Florence Schelling OLY, ITA Education Ambassador
Moderator: Nikki Hamblin OLY, ITA Education Team