FIAS participated in the meeting of the working group of the Kazan Action Plan of UNESCO
Official
8 May 2018
Aleksandr Solomahin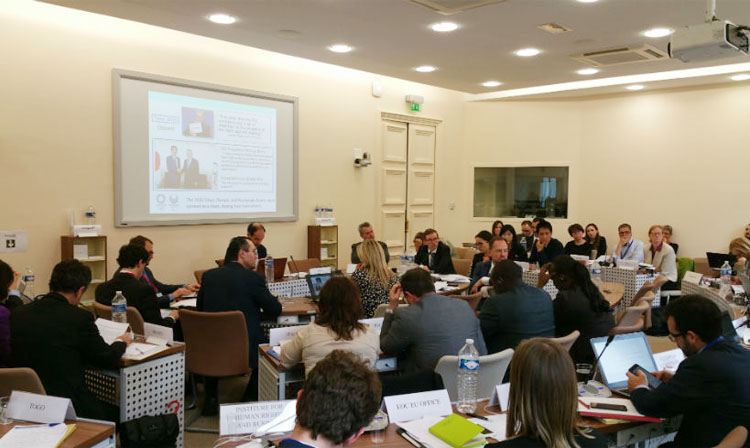 On 25 April 2018, a meeting gathering representatives from 22 countries from all continents, 15 international organisations and 15 sports organisations, including the International SAMBO Federation and NGOs took place in the Council of Europe Office in Paris.
This working group, which aims at adopting guidelines on the promotion and defence of integrity in sport, was established within the Kazan Action Plan adopted by MINEPS VI, the International Conference of Ministers and Senior Officials Responsible for Physical Education and Sport. Building on its experience in the field of sport integrity, the Enlarged Partial Agreement on Sport of the Council of Europe (EPAS) volunteered to co-ordinate this world wide process.
The guidelines will introduce the notion of integrity and will present typical policies areas with respect to integrity in sport, namely:
- Safeguarding athletes, spectators and employees;
- Protecting children, youth and other vulnerable groups;
- Fostering good governance of sports organisations;
- Strengthening measures against the manipulation of sports competitions;
- Anti-doping.
It will identify crosscutting elements that are common features of these policy areas such as multi-stakeholder initiatives, exchange of data, remedies and grievance mechanisms, education, etc.
Against this background, the working group will produce simple general guidelines which are accessible to every country. The guidelines will enable each country to develop an overall policy on sport integrity, according to a risk-based approach. It will also include the standards applicable to the various relevant policy areas.