FIAS Welcomes the ISF Representative to the Head of the Bureau of the EPAS Consultative Committee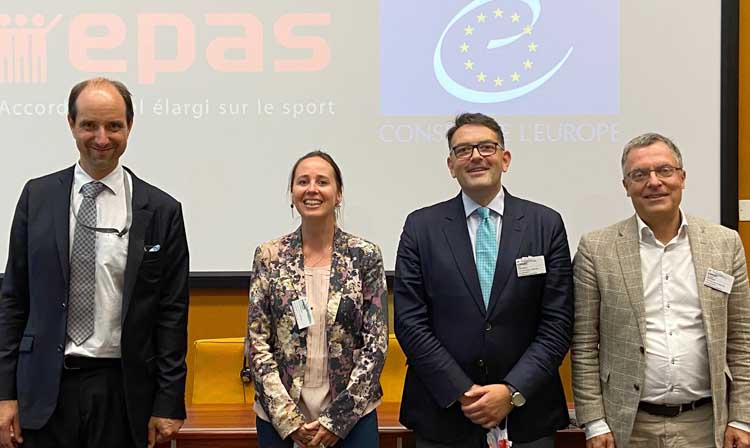 On September 8, at the Council of Europe in Strasbourg, elections took place to renew the members of the Bureau of the Consultative Committee (CC) of the Enlarged Partial Agreement on Sport (EPAS) of the Council of Europe.
The Consultative Committee is composed of 25 organizations. FIAS representative to Consultative committee Michal Buchel after serving 4 years as Vice-Chair to CC Bureau is pleased that seats in new bureau were gain mostly by the representatives of organized sport.
"The election of ISF as the Chair is a commitment to ensure that the challenges of the organized sport movement and the specialized organizations are properly understood by the EPAS members and that the bridges and coordination between the members of the CC and the different bodies and components of EPAS are strengthened. Also, to have EPAS members make full use of the expertise of the CC members and to set up processes ensuring that the voice of the organized sports movement is heard by the members of EPAS," - Michal Buchel said.
The CC members and the new bureau will engage to promote more effectively to the European Sports Charter and to the projects and values carried by the Council of Europe (EPAS) within the sport movement.
The composition of the Bureau is:
Chair: Kolë Gjeloshaj, International School Sport Federation (ISF)
Vice-Chair: Tone Jagodic, European Olympic Committees (EOC)
Members:
James Ogilvie, Union of European Football Associations (UEFA)
Janez Sodrznik, The Association For International Sport for All (TAFISA)
Laura Capranica, European Athlete as Student Network (EAS)
Louis Moustakas, European Network of Sport Education (ENSE)