Prize Fund of the World SAMBO Championships in Romania Established by FIAS Amounts to 216.000 USD
Official
5 July 2018
Aleksandr Solomahin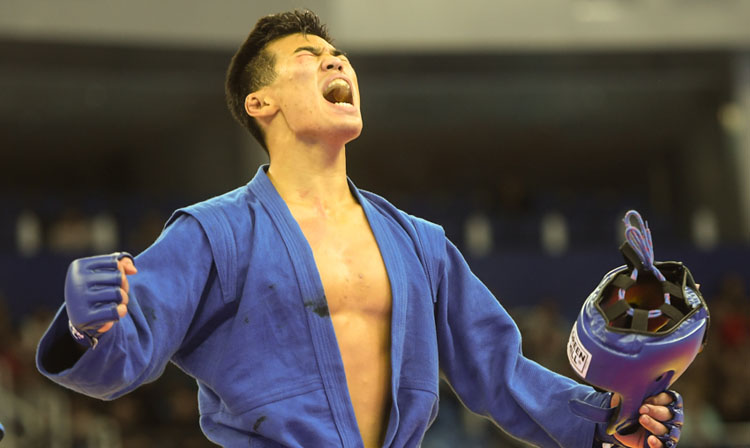 The International SAMBO Federation (FIAS) officially announced the prize money for the winners of the 2018 World SAMBO Championships. The total prize fund of the tournament that will take place on November 9-11 in the capital of Romania, Bucharest, amounts to 216 thousand US dollars.
Distribution of the prize money depending on the places taken by athletes:
1st place - 3.000 USD
2nd place - 2.000 USD
3rd place - 1.500 USD
Total: 216.000 USD
'The World SAMBO Championships is the central annual tournament in the international FIAS calendar. Strongest athletes from different corners of the globe dispute on sambist mats the right to be called the best sambists of the world,' remarked the FIAS President Vasily Shestakov. 'We know very well what tremendous efforts lay behind their bright and technically impressive performances at the competitions. And certainly, we want to reward athletes for their achievements. This year, when SAMBO celebrates its 80th anniversary, we have got an opportunity to encourage the prize-winners of the World SAMBO Championships in Romania. We are very pleased to offer sambists an opportunity to play out a prize fund of $ 216,000, and we hope this provides good extra motivation for the athletes in their struggle for medals.'
27 sets of awards will be up for grabs at the World SAMBO Championships in Romania, 9 among women, 9 among men, and 9 in combat SAMBO. Each set consists of one gold, one silver, and two bronze medals.