[PHOTO REPORT] How Bucharest is preparing for the World SAMBO Championships
Competitions
8 November 2018
Aleksandr Solomahin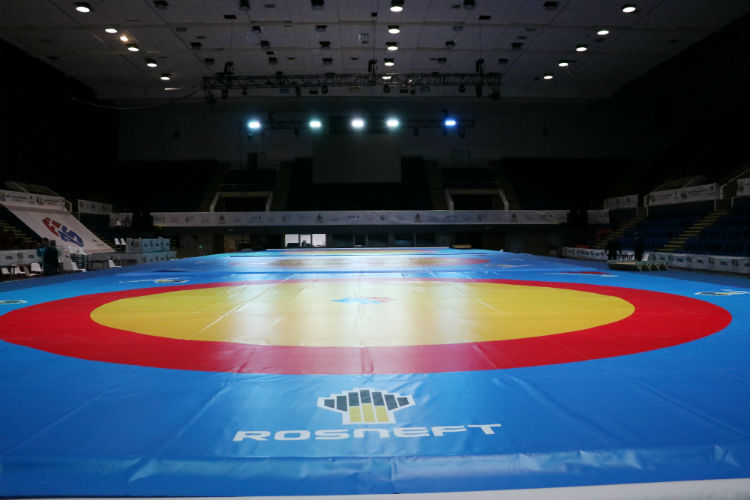 Three days, 27 weight categories, about 750 athletes from more than 80 countries. There is a huge hard work of the organizing committee of the tournament behind these figures of the World SAMBO Championships in Romania. You will learn about how Bucharest is preparing for the start of the competition in the photo-report of the FIAS website. The general sponsor of the tournament is Rosneft oil company.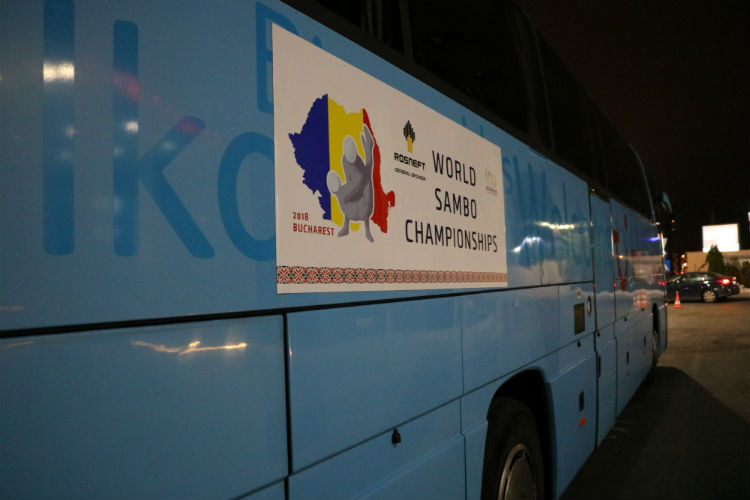 Athletes and coaches travel around the city on roomy comfortable buses branded with World SAMBO Championships stickers. When they drive through the streets, the whole of Bucharest sees that they are participants in such a major tournament.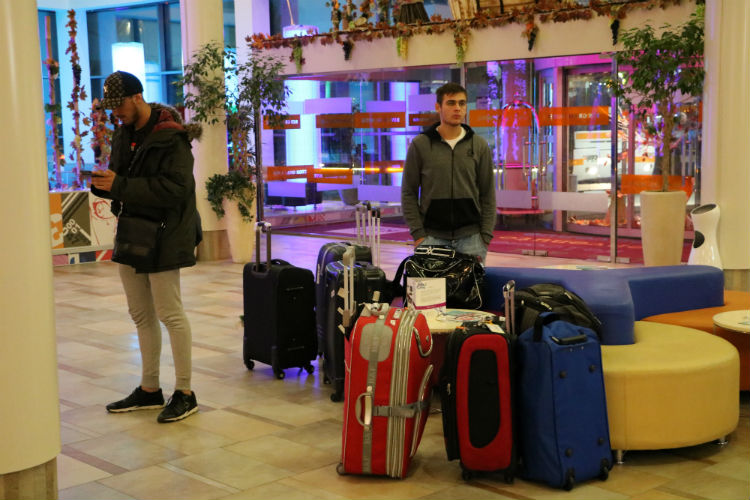 Someone patiently waits for check-in at the hotel, someone first of all connects to Wi-Fi to connect to the Network and contact with loved ones, and maybe publish a new photo on their social networks.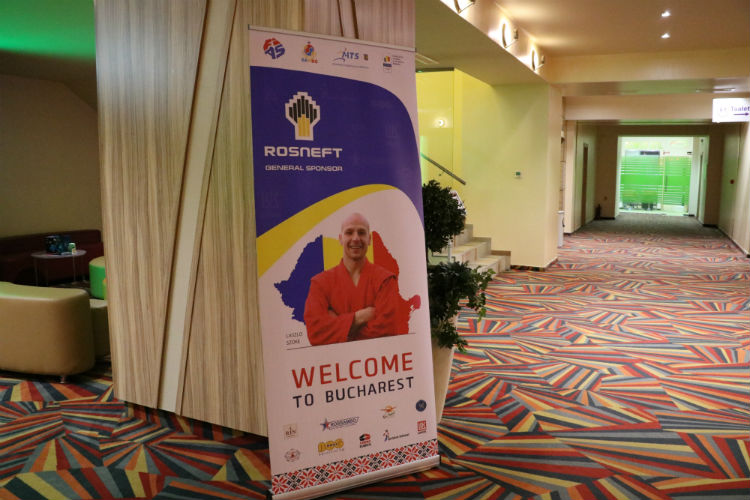 In the lobby of the Rin Grand Hotel, the leading sambists from Romania meet the participants of the World SAMBO Championships. They do not meet participants personally (they are now busy preparing for the competition), but they smile from advertising stands with the greeting "Welcome to Bucharest".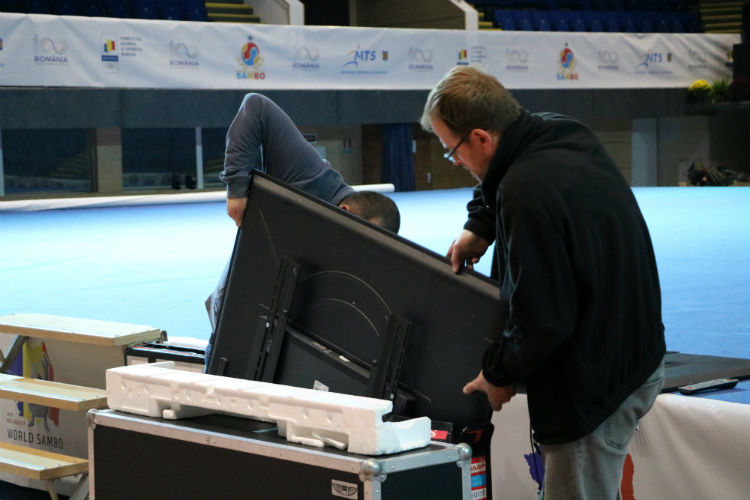 Meanwhile, in the Sala Polivalenta hall, the arena is being prepared for competitions. This plasma panel will soon turn into a scoreboard on which the results of the bouts will be displayed.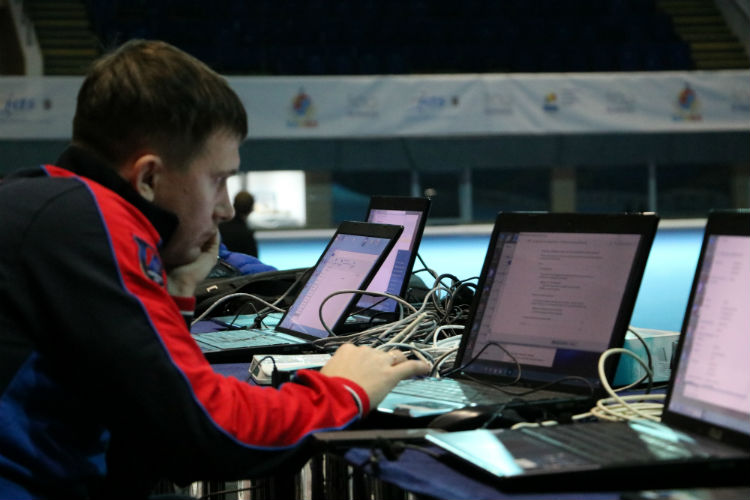 In order for the refereeing system to work correctly, specialists build a network of computers connected to the scoreboard.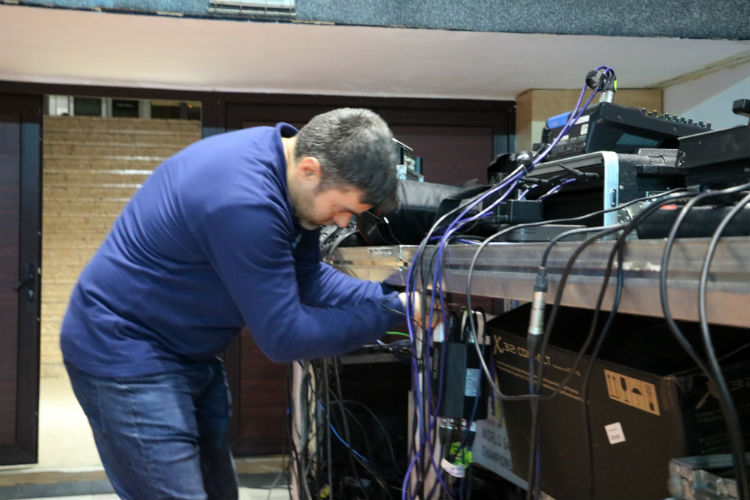 The show program, light and sound is an important part of the event, which requires appropriate preparation.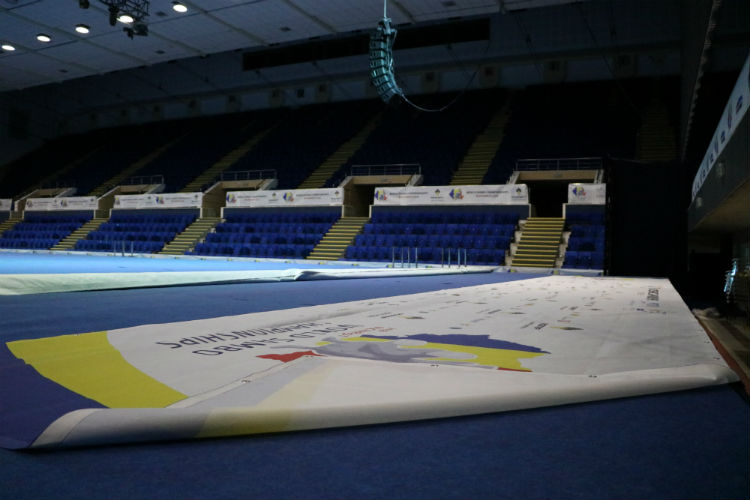 First, the banners are on the bottom, then they are hung around the hall.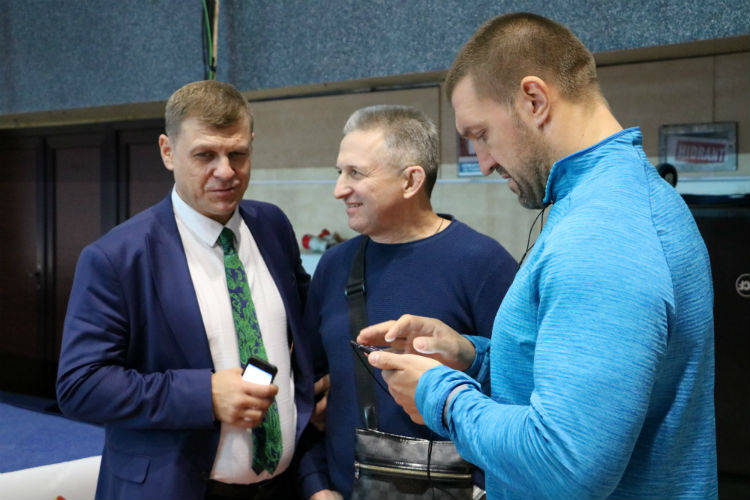 President of the Romanian SAMBO Federation Viorel Gasca, FIAS Executive Director Sergey Tabakov and FIAS Sports Director Dmitry Maximov coordinate the preparation of the hall for the competition.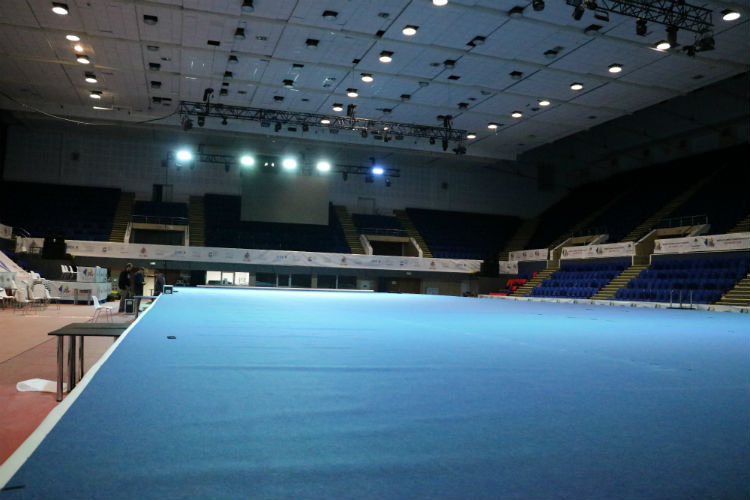 At the moment it is difficult to understand what competitions will take place in the hall.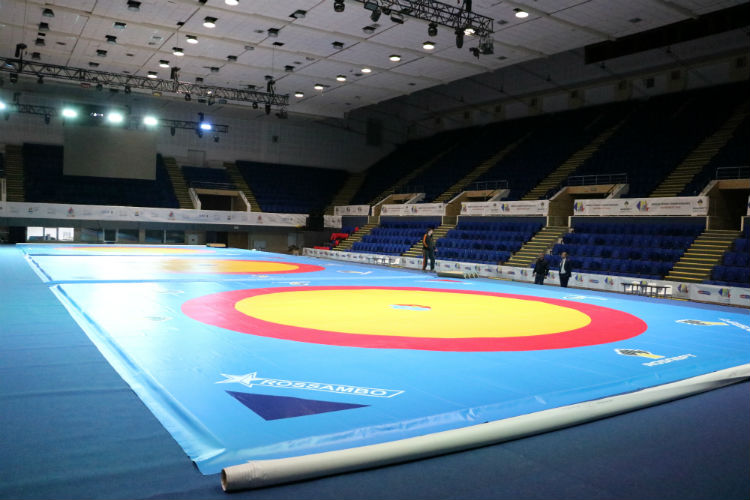 With a bit of magic, and with the advent of SAMBO mats, everything falls into place.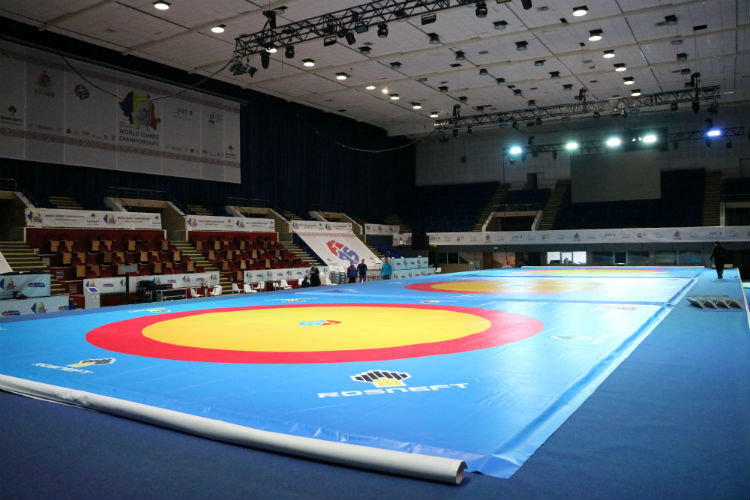 It really looks very beautiful. It can be even better only when sambists come out to fight on mats. It will happen very soon - the competition will start on November 9 at 10:00 local time. Live online broadcasting will be available on the FIAS website.