Furkat RUZIEV: "I have one dream – to win a gold medal at the World Sambo Championships"
Personalities
6 November 2023
Aleksandr Solomahin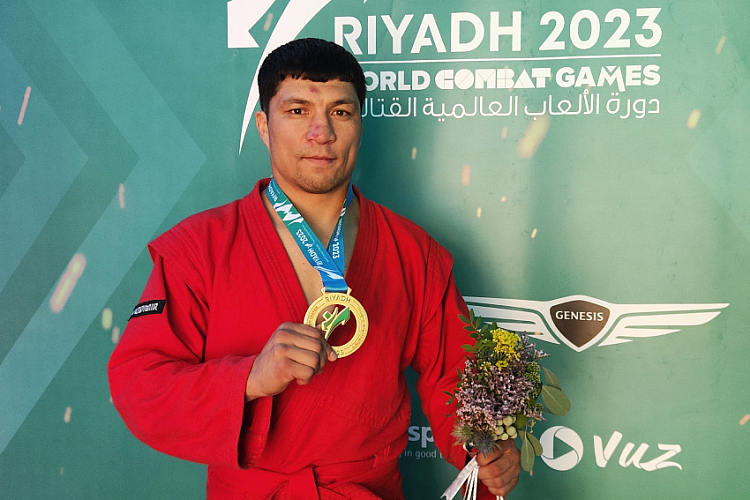 Uzbek athlete Furkat Ruziev became the winner of the World Combat Games in Riyadh in the weight category up to 79 kg in Combat SAMBO. In an interview for the FIAS website, Furkat told what goal he set for himself before the tournament, what additional motivation he had for the final, and how many times he stopped one step away from his cherished dream – victory at the World Sambo Championships.
– I am happy that I managed to win a gold medal at the tournament. Having qualified at the continental championship to participate in the World Combat Games, I devoted all the remaining time to preparing for these competitions. I trained a lot, prepared myself mentally and set myself the goal of only taking the first place.
What do these Games mean to you?
– I am already preparing to end my career, and this is a very powerful and bright victory, thanks to which my name will be written down in the history of SAMBO and martial arts. And for me this event will be unforgettable, I will remember it for a long time.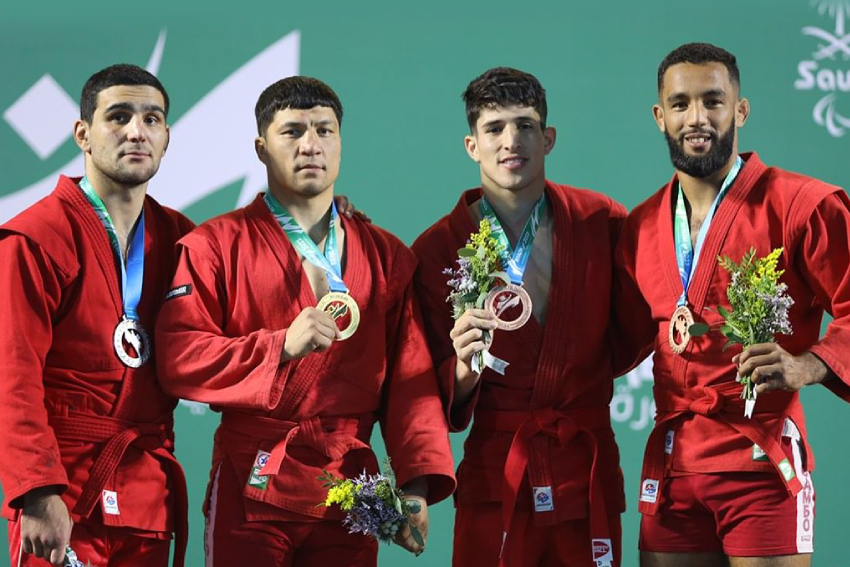 Now I have only one dream left – to win the gold medal at the World Sambo Championships. I became a finalist at the world championships twice, but lost in the decisive matches. I want to win gold in Armenia in order to finish my career calmly.
Which fight was the most difficult in Riyadh?
– Of course, the final. I already fought with my opponent at the World Cup in 2020 and lost 0:2, so I had a strong incentive to fight back and take revenge this time. This motivation became decisive in my fight.
To whom do you dedicate your victory at the World Games?
– To my family and to all of Uzbekistan.