Where will the 2014 World Youth SAMBO Championship take place?
Official
29 July 2014
Sergei Grishin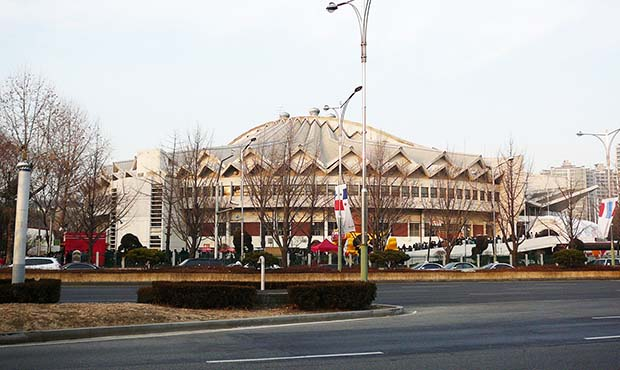 The Regulations of the World Youth Championship, which will be held from 8 to 12 of October in Seoul (South Korea), has been published. Both boys and girls, male and female juniors from different corners of the planet will participate in the tournament. The Seoul Student Gymnasium Sports Complex, where numerous competitions took place, including boxing duel meets of the 1988 Olympics, will become the arena which will host young SAMBO athletes. In a few months at this gym a new history of the Korean and world SAMBO will be made. 
Built in December 1976, the Seoul Student Gymnasium Sports Complex accommodates 7,500 spectators, and can become an arena for both combat sports tournaments and team competitions. Besides the boxing tournament at the 1988 Olympics, at this sports complex competitions in basketball in the Paralympics program of the same year were held. As a result, today the Seoul Student Gymnasium is the home arena for the Seoul SK Knights basketball team, which performs in the National League. Next to the sports complex there is a whole range of sports facilities, baseball stadium and the Olympic Stadium of Seoul can be called the main ones among them. 
Find the Regulations of the 2014 World Youth SAMBO Championship in the Calendar: Seoul 2014