Gulfiya Mukhtarova: "The Spanish fans cheered not only for their own Sambo wrestlers, but also for the Russian team"
Competitions
26 October 2015
Sergei Grishin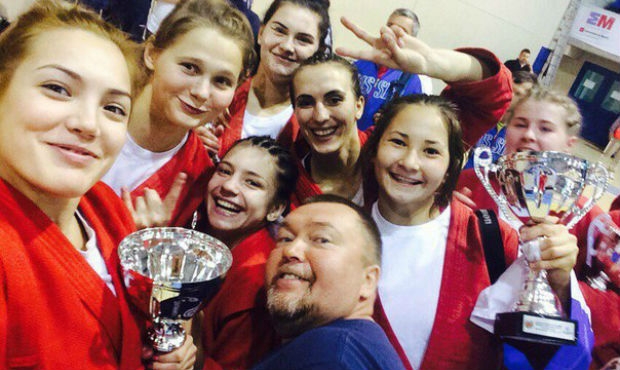 The first-ever European Sambo Cup was held on October 24 in Spain. The competing teams were from Russia, Georgia, Finland, Italy, France, Germany, Bulgaria and, of course, Spain. The Russian team handily won both the men's and women's competitions. One victor, Russian Sambo wrestler Gulfiya Mukhtarova, discussed the event in an interview with the FIAS website.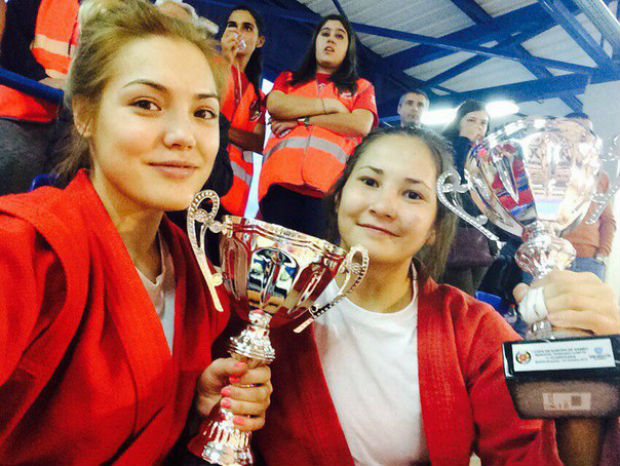 "At the end of the tournament, our women's team had 7 gold medals and 2 bronze. Our men won 8 gold medals. You could say that the Russian team dominated," Gulfiya said with a smile. "On another note, I'd like to say something about the organization of the tournament. It was very well done: there was a comfortable gym, live broadcast, airport transfer, accommodation, meals. All the participants we got to meet were pleased. A surprise for our team was that the Spanish fans in the stands cheered not only for their own Sambo wrestlers, but also for the Russian team."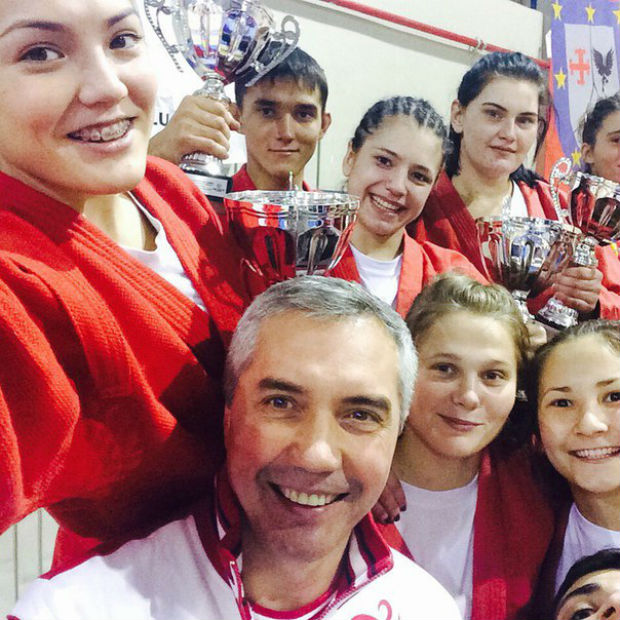 Mukhtarova said that she and her coaches had prepared carefully for the tournament; after all, this was her debut competing with the national team, after having moved up from the junior team.
"Of course, this situation added extra weight to these competitions. Our team had athletes up to 23 years old who were competing for the first time on a higher international level," Mukhtarova said. "This was the first European Cup, and I think that it will pick up in the future. I think this tournament needs to be held every year, and it would be nice to see it become an open one. For example, if Asian countries take part, the competition level and importance of the matches will only increase."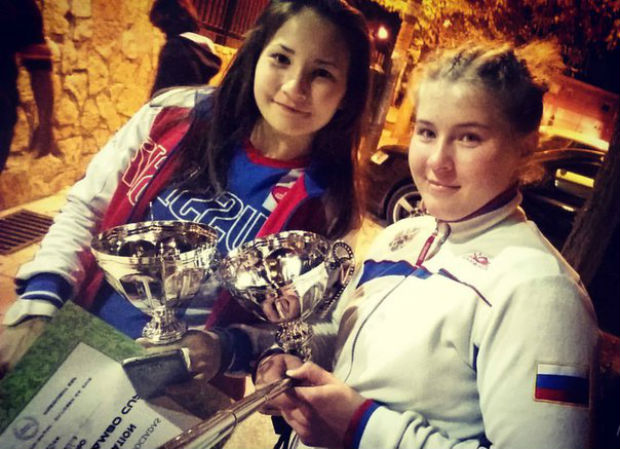 The athletes also came away with strong impressions of the competitions because they had a chance to get acquainted with the host country.
"The competitions were held in a single day, so we had a free day," Mukhtarova said. "We started first thing in the morning so we wouldn't lose any time, and we went to wander around downtown Madrid. We went to the Puerta del Sol square and photographed ourselves with the sculptures of the bear and the strawberry tree, which are the symbols of Madrid. We went to the Plaza Mayor, Prado museum and Retiro Park, and strolled on the lively Gran Via and around the outskirts of the city. Of course the men's half of the team went to see the Real Madrid stadium. And we all bought magnets and souvenirs — you can't go anywhere without doing that!"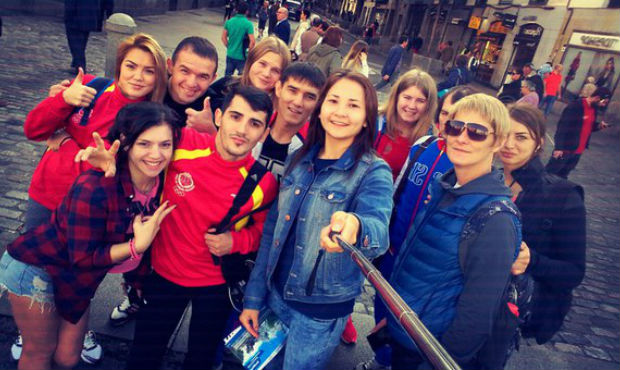 Next on the agenda for the athlete is to get some rest and then "get to work with renewed strength."
Results of the First European Sambo Cup 2015 in Madrid, Spain
Men
-52 kg
1. SHCHERBAKOV Artem (RUS)
2. CARRIZO Angel (ESP)
-57 kg
1. DANIELIAN Mikhail (RUS)
2. MARMOL Luis (ESP)
3. CAMUNAS Christian (ESP)
3. BACCINELLI Walter (ITA)
-62 kg
1. MAGDICH Evgenii (RUS)
2. RASO Michael (ITA)
3. JOLY Cedric (FRA)
3. RODRIGUEZ Juan carlos (ESP)
-74 kg
1. SARAIKIN Aleksandr (RUS)
2. MENENDEZ Luis (ESP)
3. LINDSTROM Petja (FIN)
3. DEMONFREID Jean-rémy (FRA)
-82 kg
1. MICELI Alessio (ITA)
2. MARTIN Eduardo (ESP)
3. STOIANOV Evghenii (SLO)
-90 kg
1. KONOVALOV Anton (RUS)
2. JALONEN Aki (FIN)
3. FERNANDEZ Oscar (ESP)
3. GIGLIOTTI Edoardo (ITA)
100 kg
1. ELISEEV Dmitriy (RUS)
2. RODRIGUEZ Cristian (ESP)
3. DJASCHINI Marco (ESP)
3. ANGELINI Jean luc (FRA)
+100 kg
1. MEDVEDEV Viktor (RUS)
2. HAAPA AHO Heikki (FIN)
3. DIAZ Miguel angel (ESP)
3. MAGHRADZE Grigol (GEO)
Women
-48 kg
1. LAVRENTEVA Edera (RUS)
2. VILLALBA Raquel (ESP)
3. WOJCIAK Milene (FRA)
-52 kg
1. KOZLOVA Mariia (RUS)
2. VARBANOVA Magdalena (BUL)
3. MERELLI Elen (ITA)
3. MORENO Esther (ESP)
-60 kg
1. MUKHTAROVA Gulfiia (RUS)
2. JIMENEZ Yaiza (ESP)
-56 kg
1. STEFANOVA Kalina (BUL)
2. MARTINEZ Irene (ESP)
3. MITINA Olga (RUS)
-68 kg
1. YLINEN Johanna (FIN)
2. LAROSE Camille (FRA)
3. ARAGOZZINI Giulia (ITA)
3. LUGOVA Margarita (RUS)
-72 kg
1. ZHIZHINA Anna (RUS)
2. CORTINES Lydia (ESP)
-80 kg
1. KHARITONOVA Irina (RUS)
2. LEGALL Tiphaine (FRA)
+80 kg
1. SAVELYEVA Elizaveta (RUS)